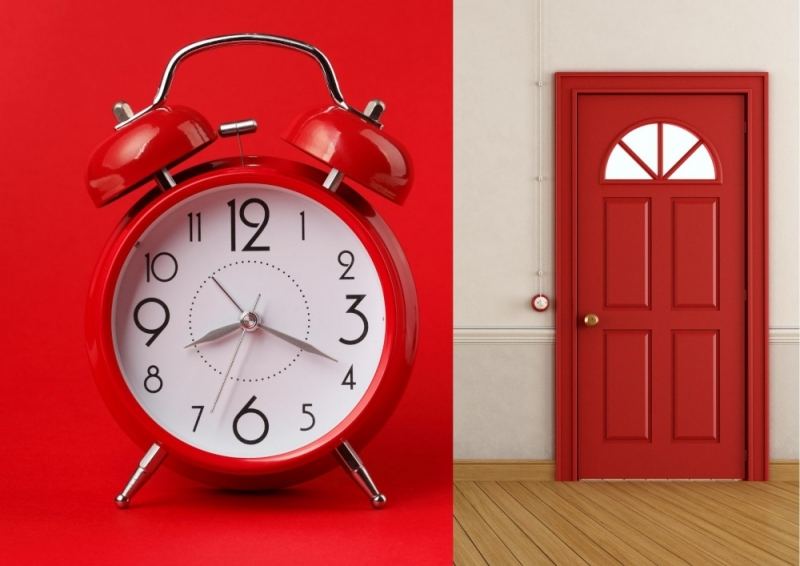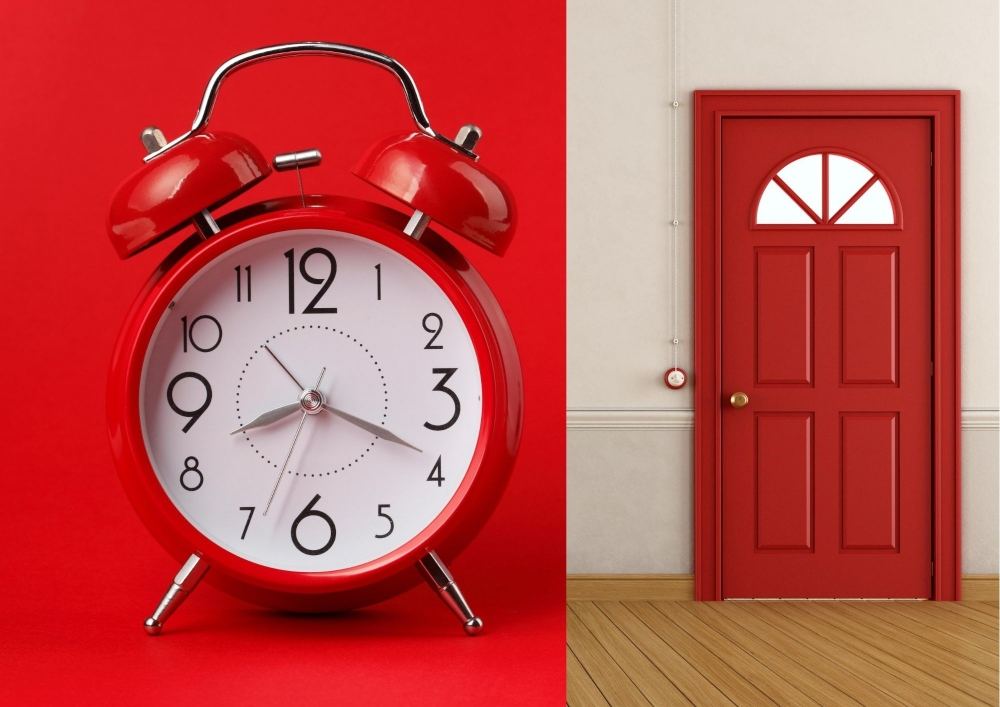 How Long Does it Take to Build a New Home
You may as well ask: how long is a piece of string?
The average Aussie one-storey house takes around 6 to 12 months to construct – from the moment of selecting your design to finishing the final touches – and there are dozens of variables. Things like choosing the right project home building company and liaising with the local council take time, so you'll need to take several factors into account when considering a timeline for building your home.
You may have seen reality TV shows like House Rules or The Block which gives the impression that you can perform significant major work in only a matter of weeks. And don't get us wrong – we love those shows! The reality, unfortunately, is it's more complicated than that and takes a little bit longer.
Below, we'll consider a number of important factors that will determine how long it takes to build a new home.
1. Choosing a home building company
The first step when building a new home is to choose a home building company. There are plenty of project home building companies around Australia and they all have their own designs to choose from, so it's a good idea to have a browse and select which company is right for you. You can read our blog on why you should choose a project home builder to make your dream a reality
There are different factors to consider when selecting the right building company. Consider:
       

Have other people had good experiences with them? Did they feel valued?

       

Was the job completed on time and up to the required standard?

        Check their website – what kinds of projects have they worked on? Are their home designs along the lines of what you are looking for?

       

Do they have a display home you can visit or are there virtual tours available?
Making this decision can take a couple of weeks, maybe even a few months depending on how busy your life is. You don't want to rush this decision – Take your time and make sure you're 100% happy with the building company and the home designs they offer!
If you'd like more help with this we've put together a comprehensive guide to choosing the right project home building company, which you can read here Link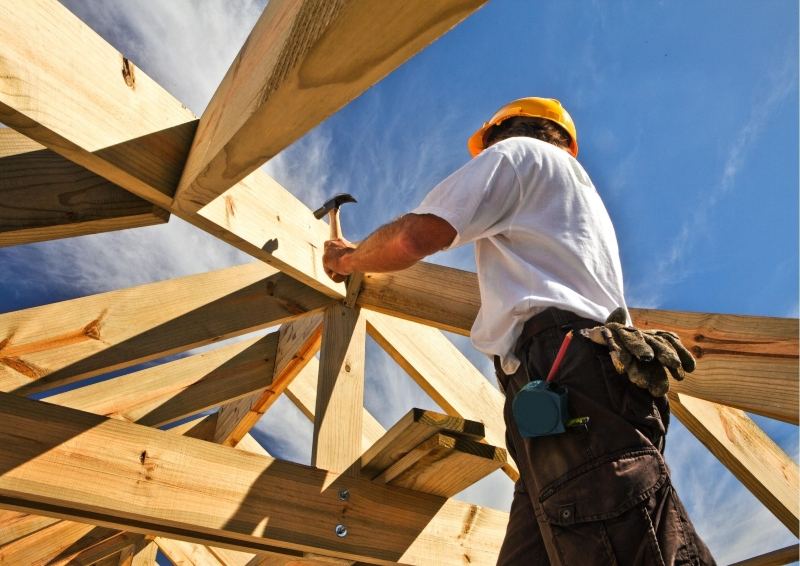 2. Choosing a home design
Once you've chosen the right home building company, it's time to choose the right design. Project home builders offer catalogues of pre-designed homes that you can choose from, which alleviates all the stress of figuring out the proper dimensions for every single nook and cranny. It also doesn't take as much time to choose, because you can just look at a home design you love and pick it!
Many project home companies are happy to make small adjustments to the home design you choose, like window type and location, where internal doors are positioned, size of bedrooms, and much more. These changes will no doubt make your new home perfect instead of just okay. But be aware that tweaking of the original design will add time to the overall process of choosing a home design.
As a rule of thumb, pre-designed project homes take 5-7 months to build, assuming there are no unexpected delays.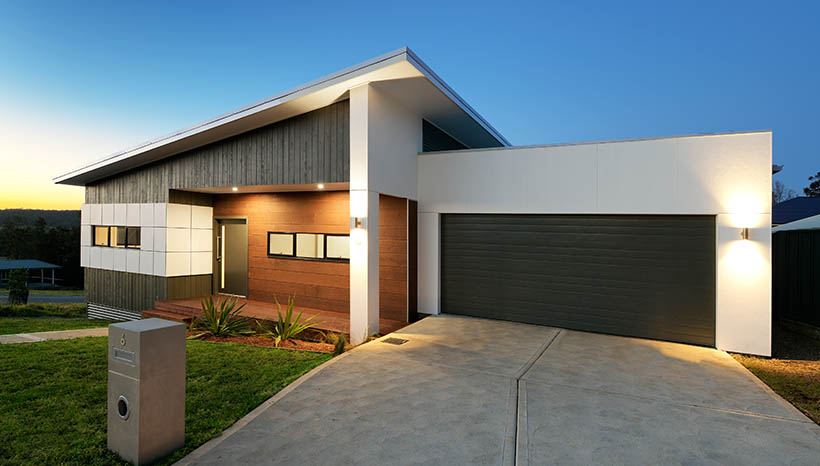 3. Finding and buying a block of land
The next step is finding and purchasing the perfect block of land to suit your home design. There are many factors to consider when looking at this, including:
the location in which you want to live and the amenities nearby – are there plenty of good coffee shops or dog parks around?

the size of the block, which will ultimately impact the final price of the property and how much maintenance will be needed to keep the land in good condition; and

any future developments that may occur on and around your land – for example, there is no point building on land that has a beautiful view, if the council is planning to construct power lines or a leisure centre in a few months that will completely ruin your view.
Please read our detailed blog on the 9 things to look for when choosing the perfect block of land.
Once again, you don't want to rush this process. It can take a few weeks or even several months depending on how busy you are. Remember you can't easily change your block of land!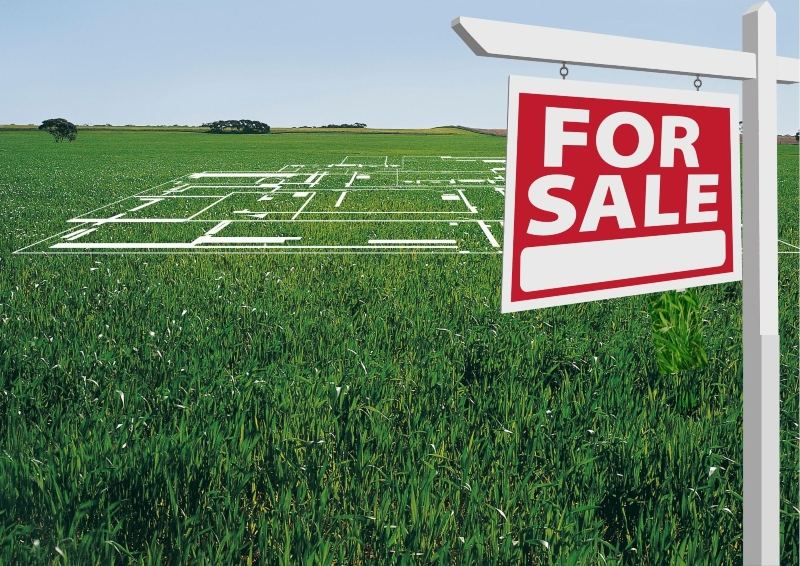 4. Loan approval
We suggest you establish your maximum borrowing capacity before looking at home designs or blocks of land so you know exactly what you can afford. This will save you a lot of time and potential disappointment.
Have an open discussion with your bank to see how long this process will take, as it can differ from lender to lender. And don't feel you need to stick with the bank you're currently using. Instead, shop around for the best offer. This may take a little time but it could save you thousands of dollars in the long run. You can also use a Mortgage Broker for this process. 
The pre-approval process usually starts with you completing a loan application, whereby you'll disclose your income, expenditure, assets, and debts, and submitting it to a lender (which is typically a bank). When they advise your maximum borrowing figure, you can get started on the exciting part of choosing a home building company, a new home design, and finding the perfect block of land. 
Once you've chosen your block of land and home design you'll need to submit your loan application to the bank as they will want to confirm the amount you're borrowing matches the value of the home and land. The block of land will need to be valued and the home build quote accessed, which can take anywhere from two to four weeks.
Once you're formally approved for a loan, you can sign the contract of sale and complete settlement with the assistance of a property lawyer or conveyancer. Settlement dates may normally be around four weeks after signing a contract.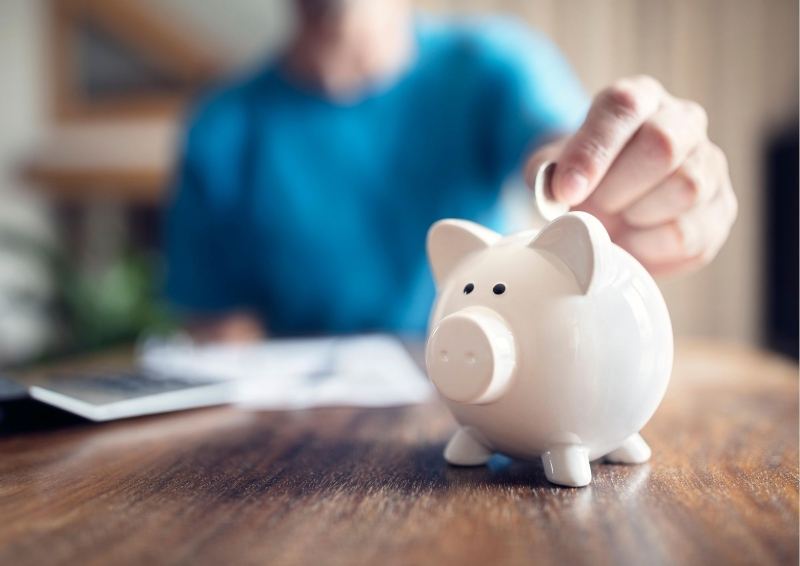 5. Development approval from your local council
All construction for a new home needs development application (DA) approval from your local council. This can be a lengthy process as the DA process involves:
Pre-DA planning

– you must research what limitations apply to the area around your block of land, including any zoning requirements. Also, investigate whether your house is in a flood or fire-prone area;

Preparing your DA

– once you've done all your research, you'll need to put pen to paper and develop your application;

Lodging the DA

–  Lodging the DA will require filling out a range of forms specific to your council, including consent from the owner of the property, an estimated cost of the works, stating the environment effects of your property and so on.
Once your development application is lodged with the council, it can take anywhere between 21 to 90 days for them to consider. Although, many councils in New South Wales will determine your application within 40 days of lodging. The council will either approve your application, refuse it or defer it and request you to lodge further information or amend your plans.
You'll be happy to note that most project home building companies will take care of your DA application – so you won't have to lift a finger.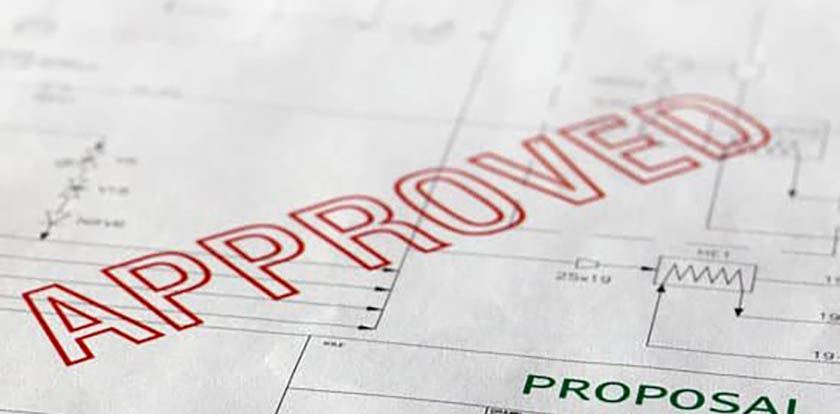 6. Building your home
The project home company you choose will organise your builder, so you don't have to worry or spend time finding the right one. The process of constructing your home on average takes around six months, dependent on the weather. Other factors that will affect build time are:
Land

– prior to actually building your house, the land will need to be leveled and stabilised, and the time this will take will depend on whether your block is on a slope, has lots of trees or has reactive soil.

Design –

unsurprisingly, the larger and more complex the design, the longer it will take to build.
Weather – Rain will, unfortunately, delay the building of your home, as concrete – for example – just won't be able to be poured. Holes can't be dug. Power tools aren't able to be used in the rain. There's not much you can do about mother nature except planning your build to coincide with sunnier hotter months.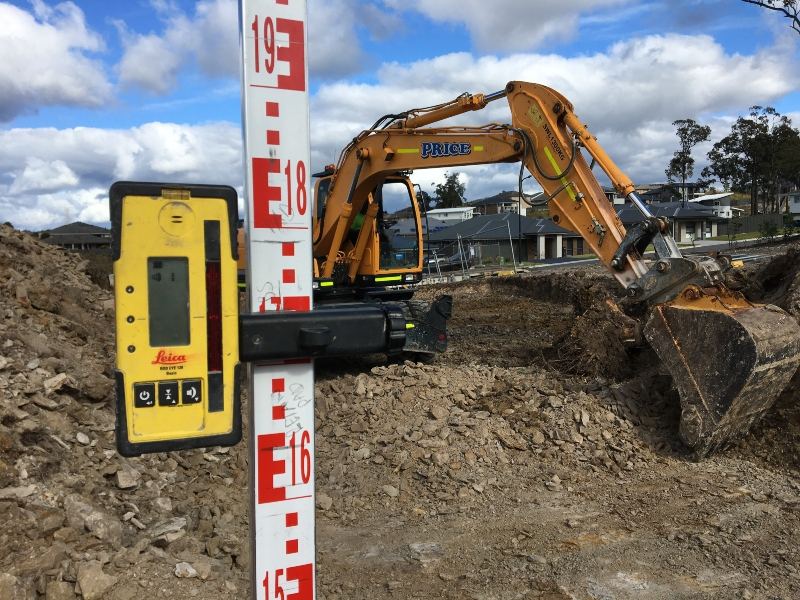 7. Adjustments
When your home is at lock-up stage, the builders will need your advice on a few finishing touches such as powerpoints and light switch locations so as to ensure your new home is perfect in every way. This will only take a few hours of your time but will make a huge difference to the livability of your new home.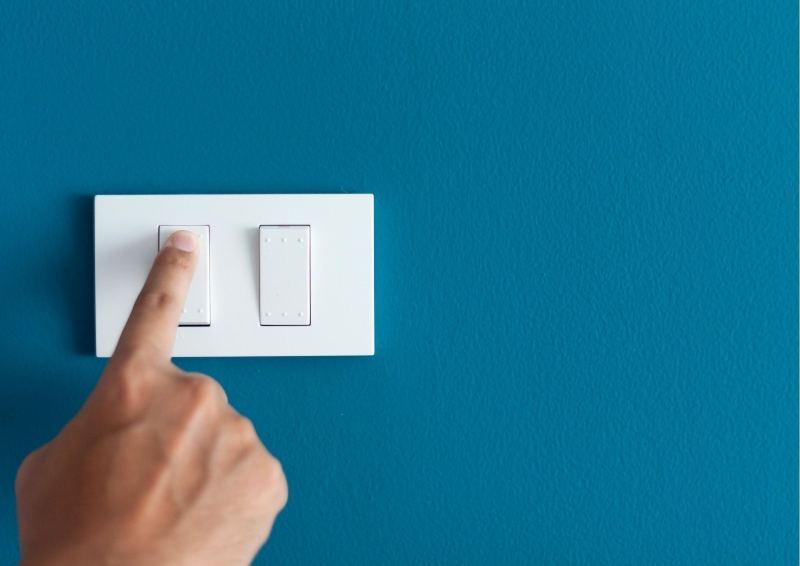 8. Final step – Your Occupancy Certificate
All new homes require an occupation certificate so you will need to get one from your local council or a private certifier. This will require a formal application, where you may need to provide a range of documentation such as a fire safety certificate, construction certificate and/or your development consent. Once again, this may take several weeks to be approved.
If you've engaged a project home building company to build your new home they will take care of obtaining an occupancy certificate for you. All you need do is plan your house warming party.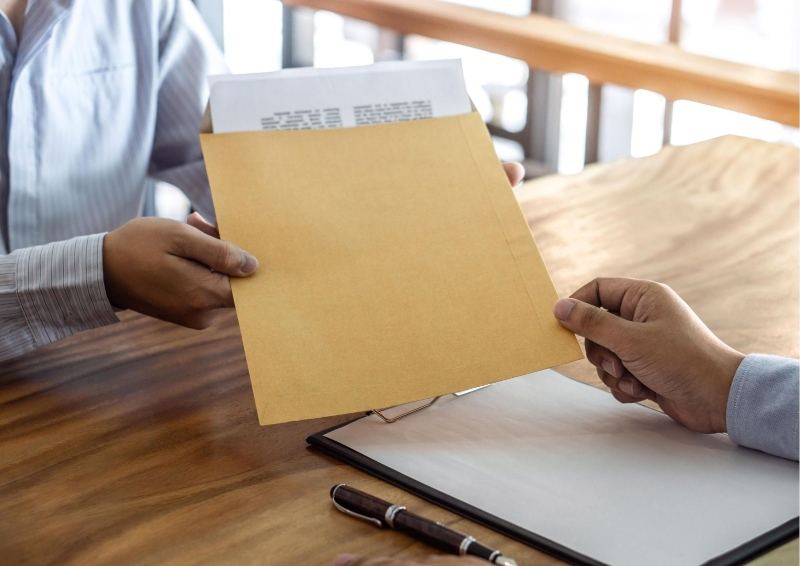 Building a new project home in the Hunter Region
Are you looking to build a project home in the Hunter Region? It takes time to build a house, but the end results are worth it. At Hunter Designer Homes, our project home builders have a range of beautiful designs on offer in Lake Macquarie, Maitland, Cessnock, Newcastle and surrounding areas.
We have a broad range of designs ranging from the traditionally styled home to the modern home, and we can help you move your project home along as quickly as we possibly can without compromising on quality. Don't hesitate to contact us today to start building your dream home.