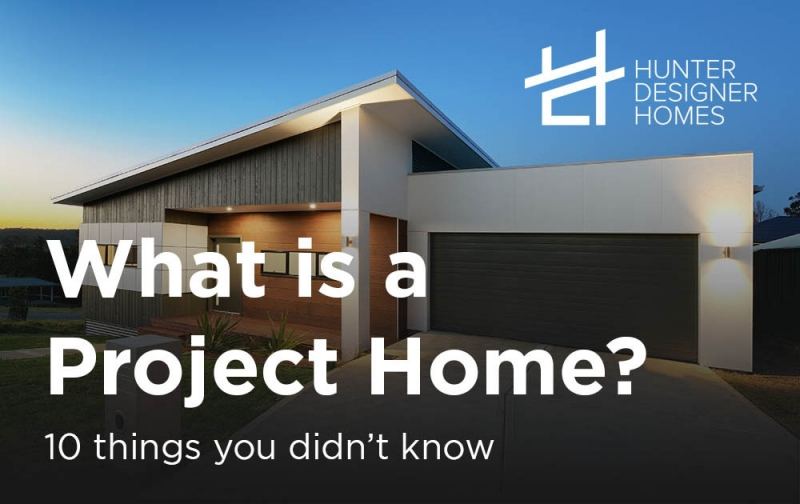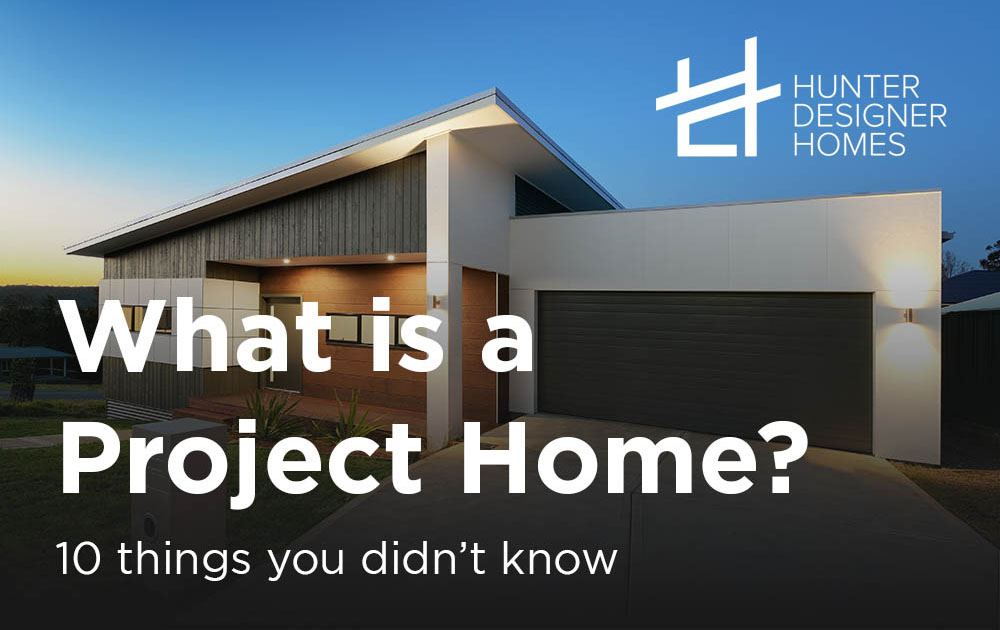 What is a Project Home? 10 Things You Didn't Know About Pre Designed Homes
Building a new home in the NSW Hunter Valley? This quick blog introduces you to 10 key features of project homes here in the Hunter. Not only are they built in half the time of a custom design home — you can still express your own individuality and style. Let's take a look.
1. Pre Designed
First, a project home is designed for you by experienced architects and building designers. They're safe, reliable designs that save you the heartache (and expense) of trying to visualise your floor plan from an architectural drawing. 
Even better, you don't have to decide on the size of the bedrooms, where to put the laundry, or the lighting configuration — it's all done for you. All you need to do is choose the design you love best. Modern or Traditional, one-story or two-story, three-room or five-room. The choice is yours.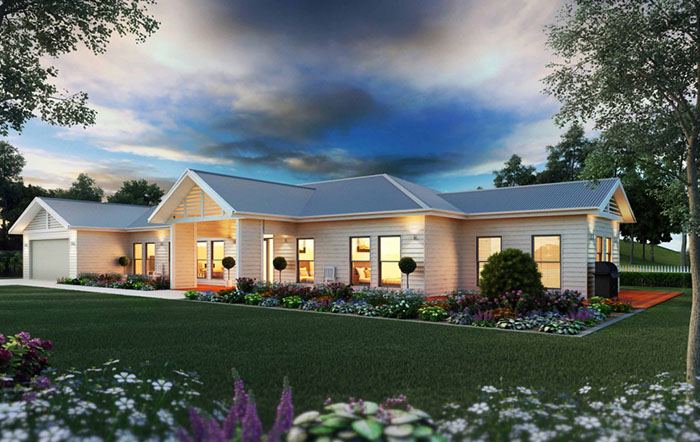 2. Customisable
That said, project homes are still customisable. You can choose a facade that reflects your personality, change the kitchen and bathroom features, convert the media room to an office, add extra-built ins, and choose the colours that feel like home.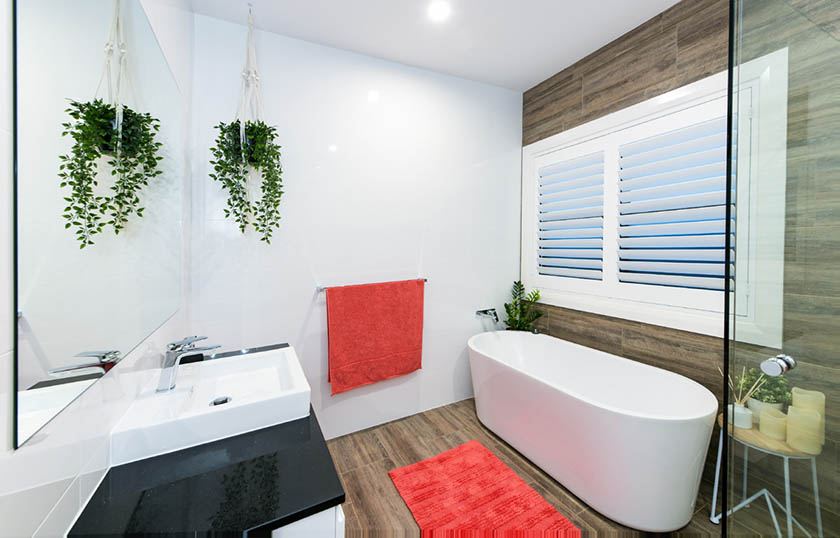 3. Affordable
This is one of the best things about project homes — the price. You aren't spending money on expensive designers and architects or paying for anything you don't need. You get the luxurious 'wow' home you've always dreamed of, without the hefty price tag.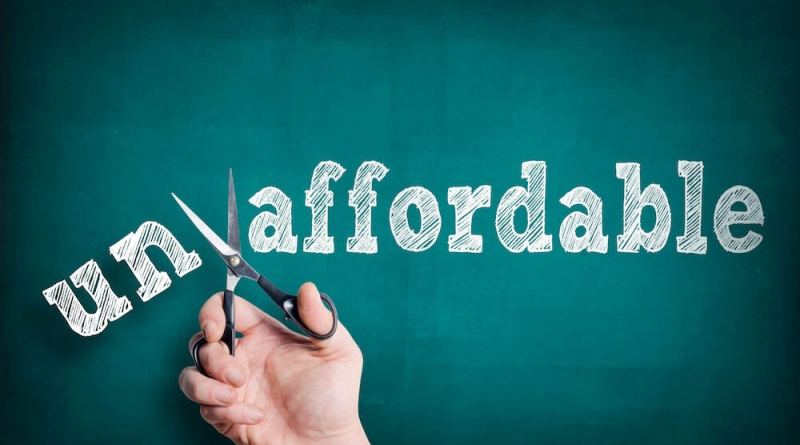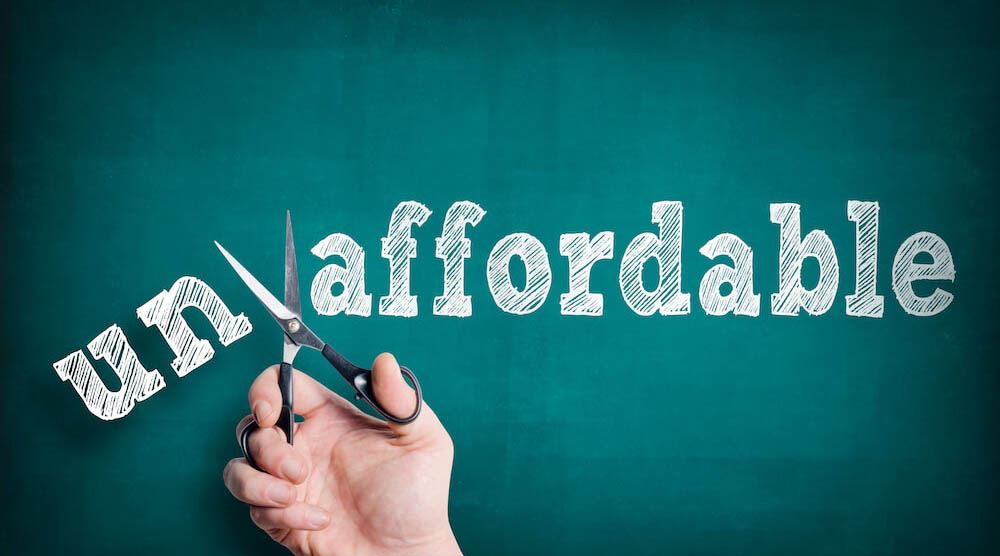 4. Tangible
Designing your own home sounds exciting. But it's far less stressful to browse designs (and floor plans) of the project homes you like online — then visit a display home to get the real feel of your new home.
Walk through the kitchen, touch the walls, open laundry doors, check the car spaces, sit in the living room. You'll see colour palettes and fittings as they actually look, or even open yourself to new ideas about alfresco dining and outdoor living.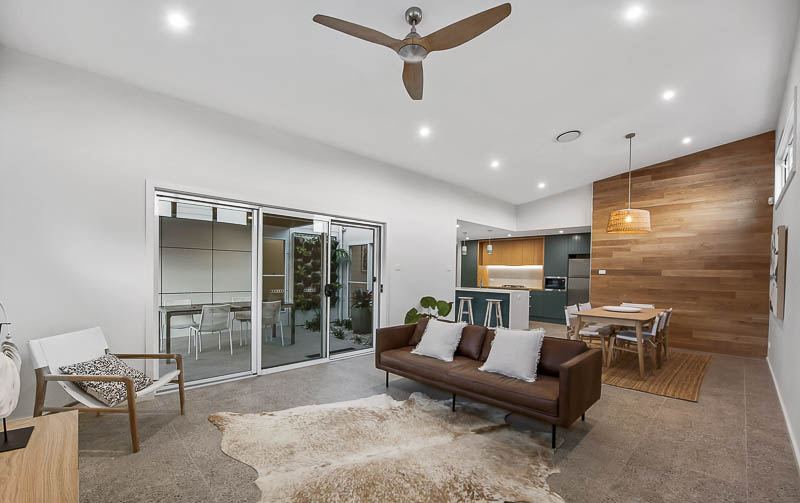 5. Predictable
When we say predictable we don't mean boring — we mean you can easily narrow down the price to a predictable range. Your building materials, fixtures and fittings, construction and labour costs are standardised, so you know up-front what you're paying for — and when.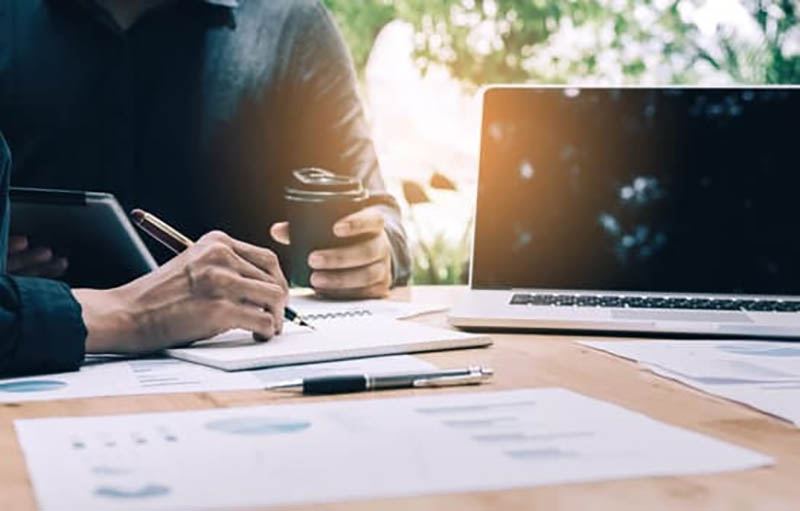 6. Variable
Project Homes come in a range of designs and configurations, so you definitely aren't limited to the awful brick-veneer-tiled-roof options of the 80s. And at Hunter Designer Homes you can choose from a full range of stunning designs that look sleek, contemporary, classic, or traditional — but feel like home.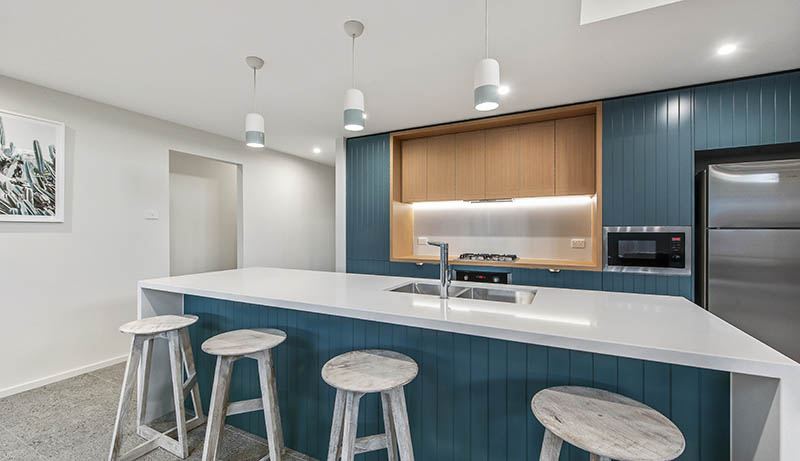 CHECK IT OUT! our range of designer homes here online. We offer a full range of modern, classic, and traditional home designs.
7. Faster
Project homes are built faster than custom-designed homes. In fact, our project homes take only 6 months to build, instead of the usual 12-18 months. Meaning you can move into your new home a whole year sooner.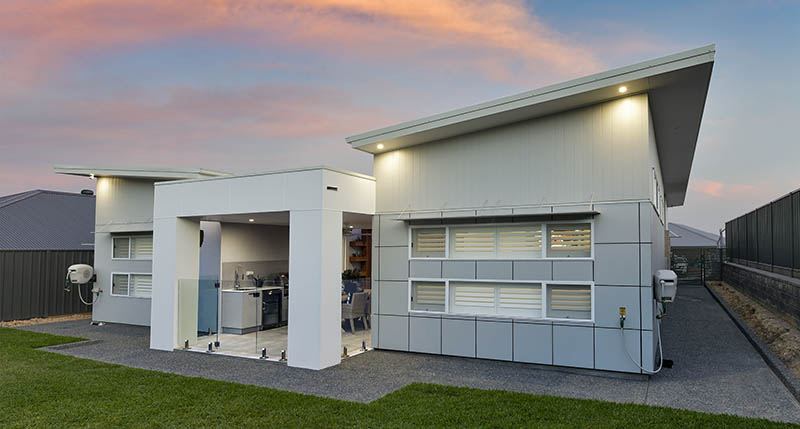 8. Approved
Ok, we're not saying that a project home is automatically approved by Council, but a set of plans that we've successfully built many times across the NSW Hunter Region definitely streamlines the approval process.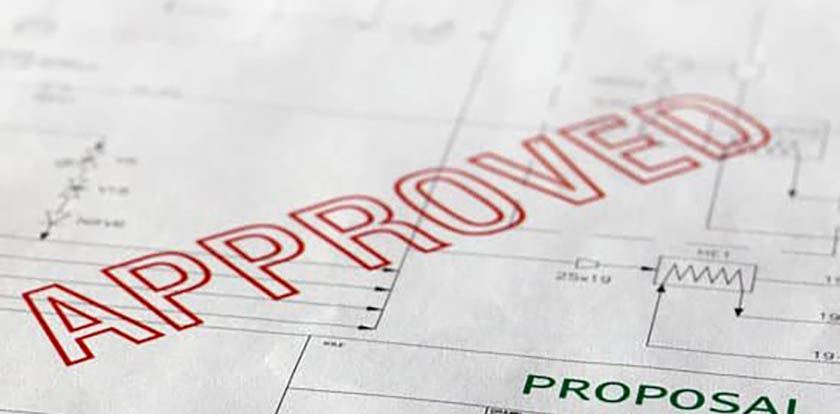 9. Flexible
Did you know that you can build a project home anywhere? Many people think that project homes can only be built in housing estates but this just isn't true. With our expert help and advice, your project home can be matched to the right block, anywhere in the Hunter Valley.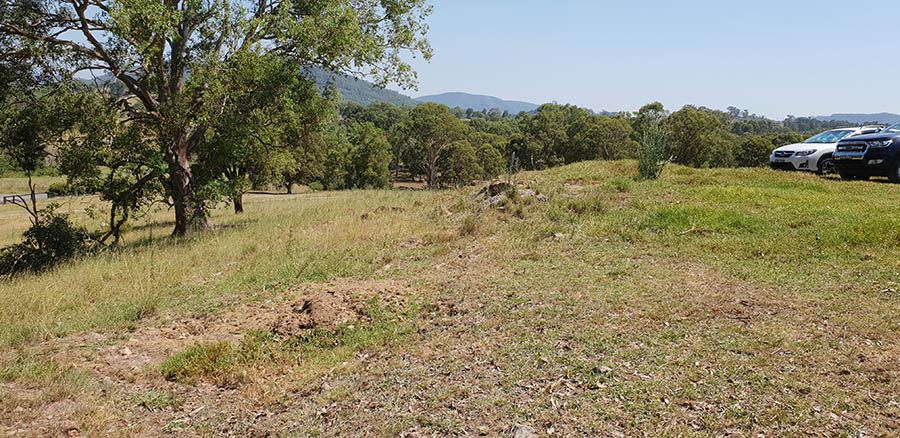 CHOOSING THE PERFECT BLOCK OF LAND: in this upcoming blog we'll be unpacking how to match a project home to the right block. Sometimes matching a project home to a sloping block is tricky (especially if the block has environmental issues or zoning restrictions) so it's worth seeking advice with this.
10. Reliable
We've saved the best till last. With a project home, you know exactly what you are getting. You won't find out after handover that the bathroom's ridiculously big (space that would have been better served in the living area) or the main bedroom needs more closets.
You'll have walked through an actual version of your new home (visit us in Cameron Park) and worked with industry professionals who take the time to get to know you. A pre-designed home isn't boring, it's the stress-free way to get a beautiful new home that's exactly what you want at an affordable price.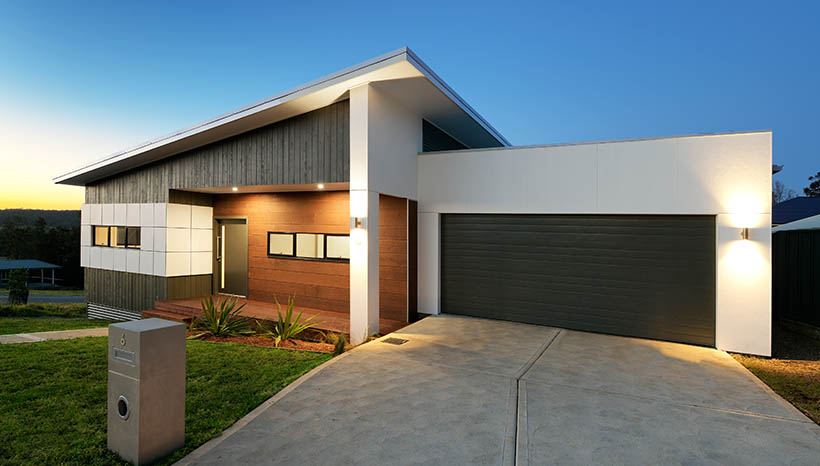 Like to know more about Project Homes in the Hunter Valley?
If you're building a new home in the NSW Hunter Region and have your heart set on something that looks amazing (but won't cost the Earth) — reach out to the team here at Hunter Designer Homes. You'll be speaking with a small team of experienced professionals who specialise in personalised service and quality designs. Phone us on 1300 657 487 or email sales@hunterdesignerhomes.com.au today.