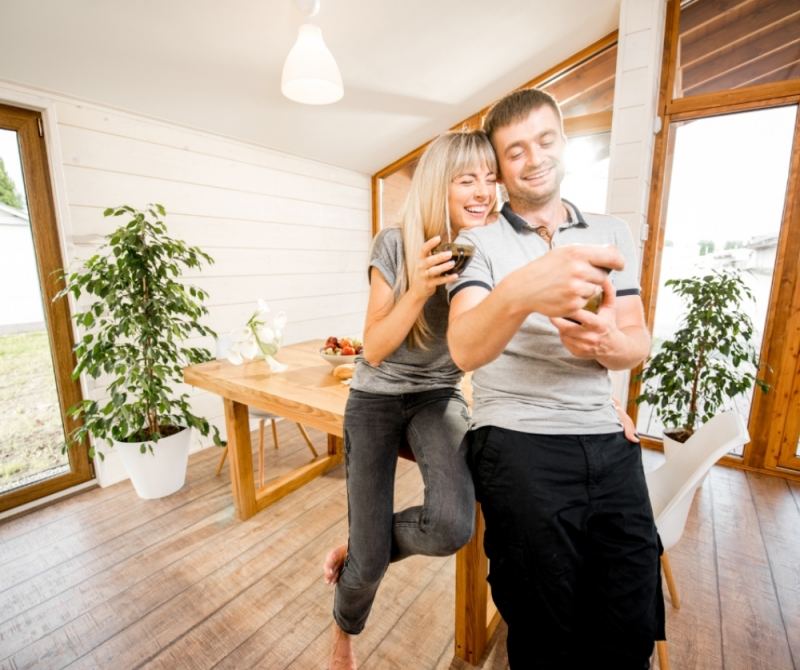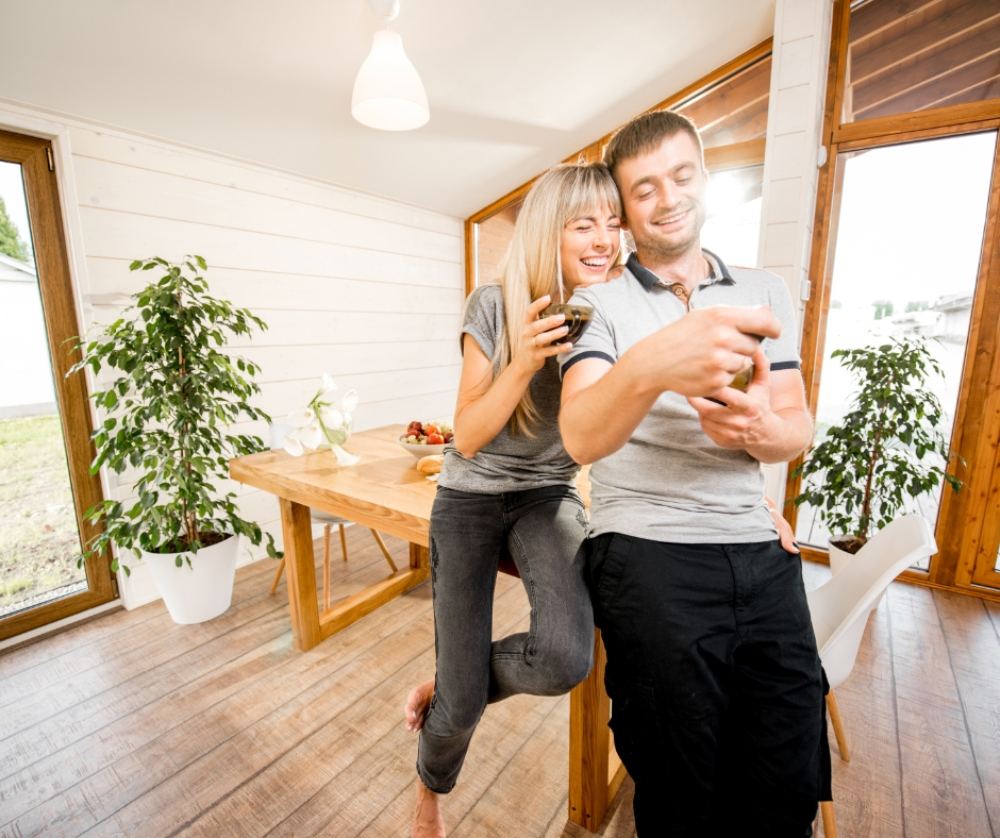 9 Simple Ways to Maximise the Natural Light in Your New Home
Sometimes, there's just no replacement for the sun's gift of natural light.
Natural light can offer loads of benefits to your home. Not only will you save on the monthly power bill and reduce your carbon footprint, but it'll also make your rooms look bigger and improve the mood of the whole environment. You and your family will feel closer to nature and much healthier overall.
If you're thinking of brightening up your home with natural light, then look no further. Below, we'll cover 9 simple ways to make the most of the sun's rays.
1. Open plan style of home
By building your home with an open plan layout, you'll allow the darker parts of your rooms to "steal" daylight from the brighter parts.
Rather than having lots of small areas, rooms or compartments, open up to connect as many areas as you possibly can. Knockdown the walls and enjoy the open space!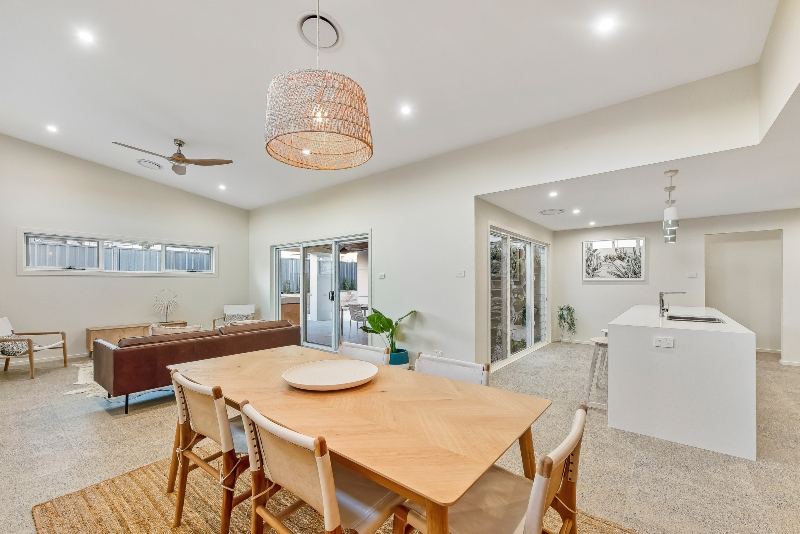 2. Glass walls and doors
You can also consider building walls and doors made of glass. Rather than building masonry or timber walls or plain old wooden doors, you can use glass to allow the light to flow from room to room.
There are many styles of glass walls to build like louvres, sliders or glass brick. You can also build both internal and external glass doors depending on your taste (and you can even have fancy glass panels installed on your doors to give them that 'light' effect).
Value your privacy or just don't want to see the person in the next room? No problem. Build a frosted glass wall or door rather than a transparent one – that way, you get the benefits of both the natural light and your own personal space. You can read more about choosing the perfect windows for your new home here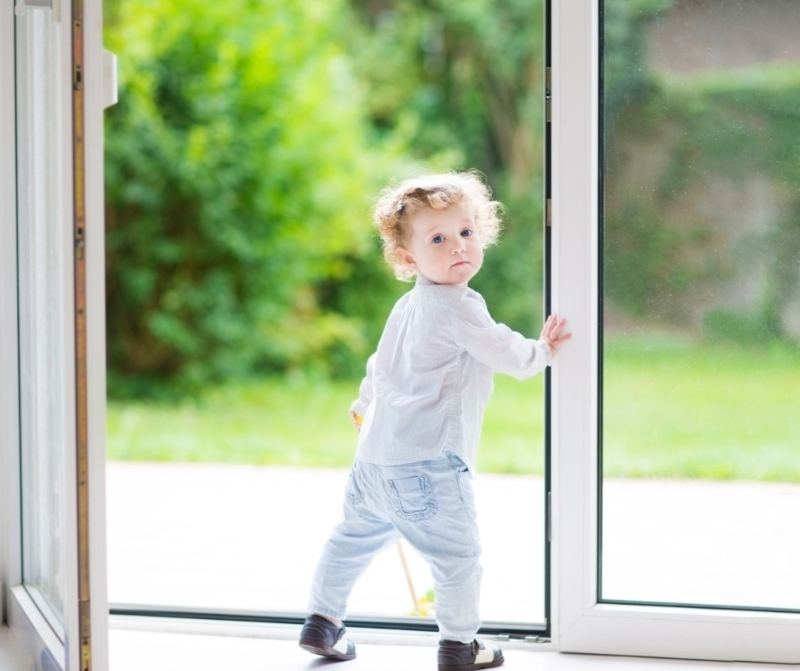 3. Skylights
It doesn't matter if your roof is flat or on a slant – skylights are super easy to install. 
Skylights are basically "roof windows". However, they'll allow three times more light into your home from the sun than your ordinary run-of-the-mill window.
What's also great about them is that, because they're on the roof, they're much less likely to be shadowed by something outside. Rather, sunlight that reflects off the clouds in the sky will come right into your home (just make sure no trees outside grow too high and cover your skylight!)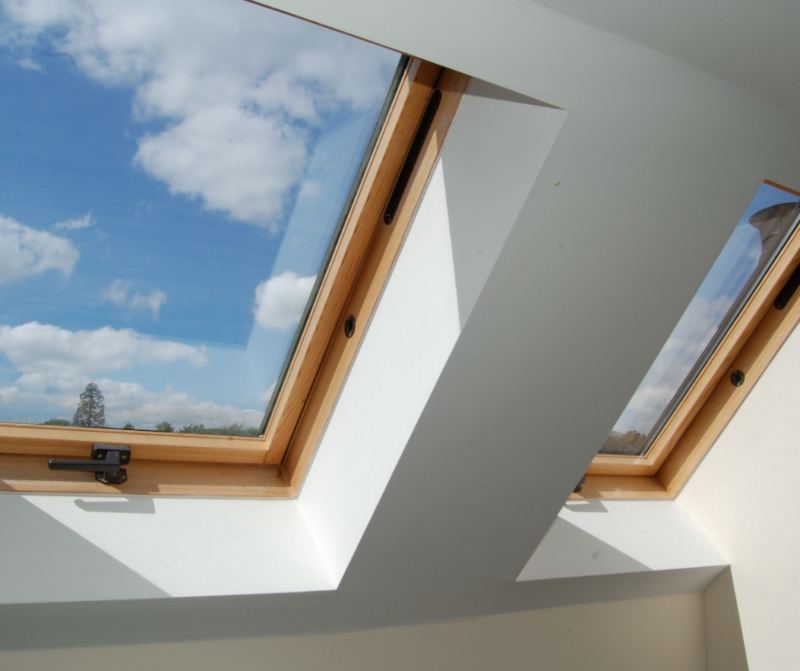 4. Lighter coloured walls and floors
Painting your walls with white or light colours and using brighter flooring (such as light brown timber or tiles), will help your home bounce light around the rooms. 
In the industry, we call it "Light Reflectance Value" (LRV) – basically, how strong light can reflect and brighten up your home. A pure white interior wall will have 100% LRV and black will have zero. Everything in between will have its own LRV.
Gloss will reflect the most amount of light possible, so ensure you take that into account!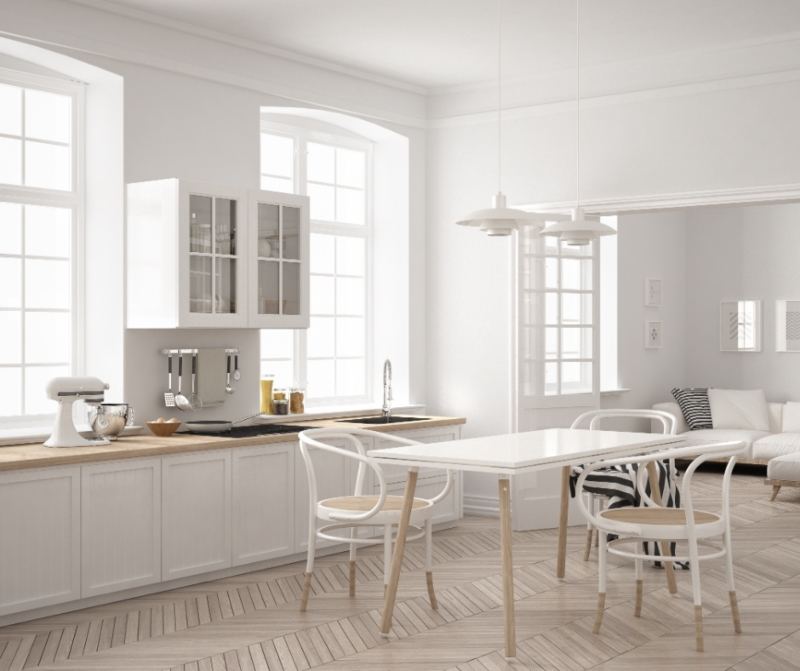 5. Mirrors
Mirrors are a simple way for you to reflect natural light. A beautiful large mirror in your living room, for instance, can help reflect not only light but any beautiful furniture or plants you have.
Having mirrors built into your bedroom wardrobes is also an easy way to get your bedroom brightened up (not to mention – having mirrors on your wardrobe is also super practical for trying out outfits).
You'll be surprised how much a mirror can do to a dark room!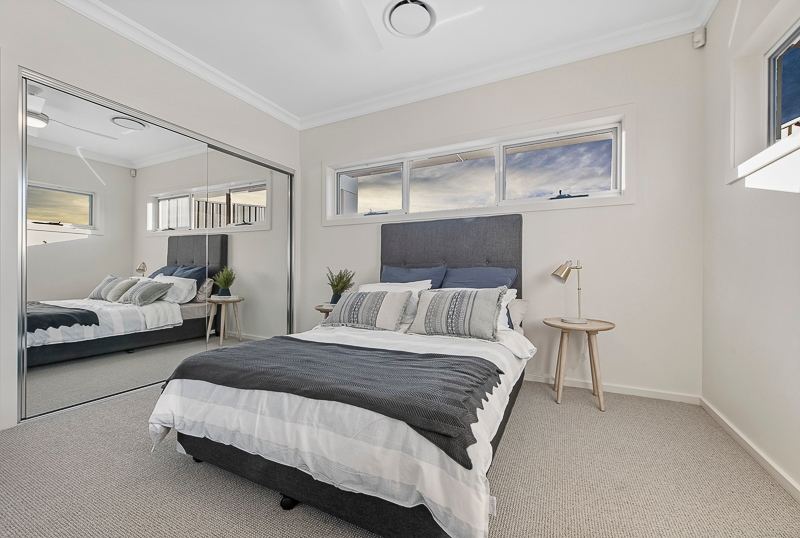 6. High-positioned windows
When planning out your design, make sure you position some windows higher in certain parts of your home to allow for extra light to come in – not necessarily for the view. 
If you've got a really tall and airy room (such as a room with a vaulted ceiling), consider placing windows high up closer to the roof. You'll want to take advantage of all the space up there rather than leave the walls to collect cobwebs and dust.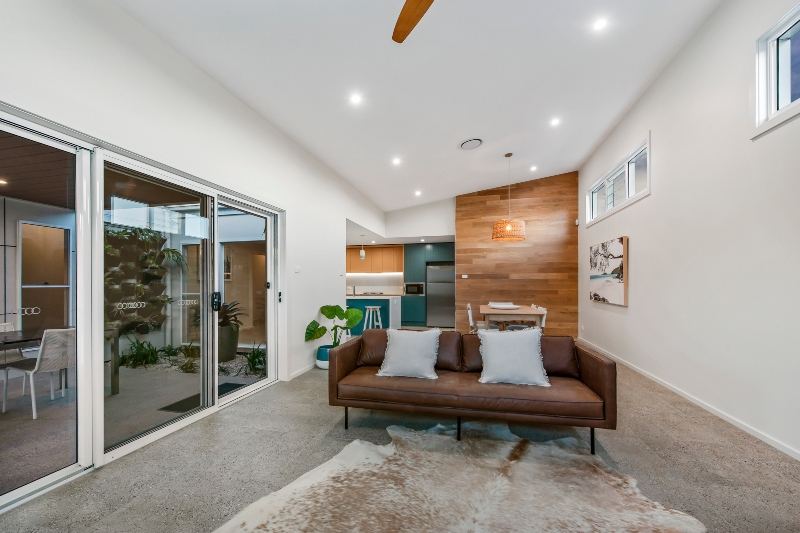 7. Removable blinds and curtains
You don't need to get rid of blinds in order to maximise the amount of natural light in your home. You can purchase fully retractable or removal blinds, shutters or curtains to get the best of both worlds.
Think about shutters. You can open the slats just a bit to let in some light but close them to ensure your privacy. You can also completely retract them so to completely allow the sunlight to enter your home.
You can also play around with the slats in venetian blinds and even change the direction of your slats to allow in the perfect amount of light.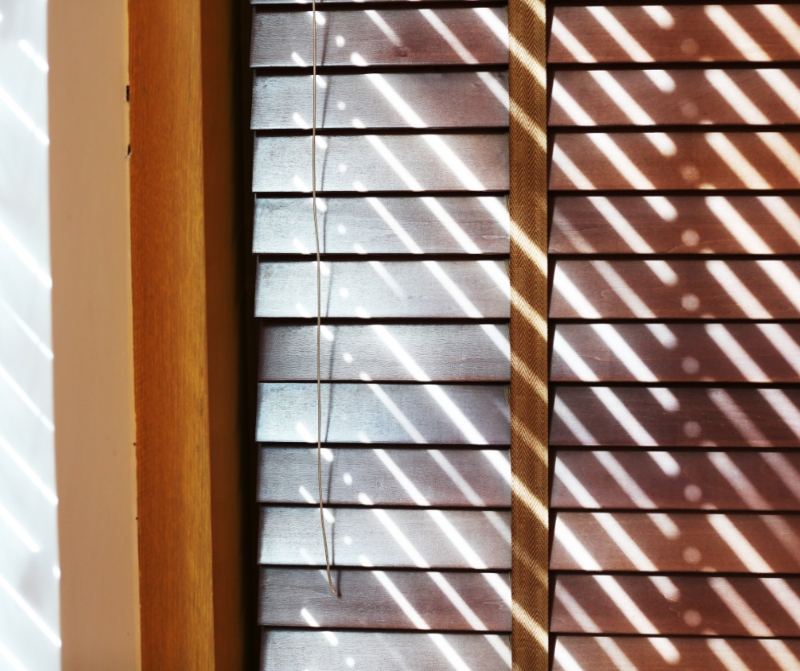 8. Glass splashbacks in your kitchen
Having glass splashbacks across the walls of your kitchen counter is a cheeky yet effective way to increase natural light in your house.
Splashbacks are subtle, yet they manage to create a fresh and vibrant environment that'll make you:
(a) have a brighter workspace for you to prepare your meals; and
(b) love your kitchen that much more!
(c ) Bring the outdoors in if your kitchen opens onto your garden area.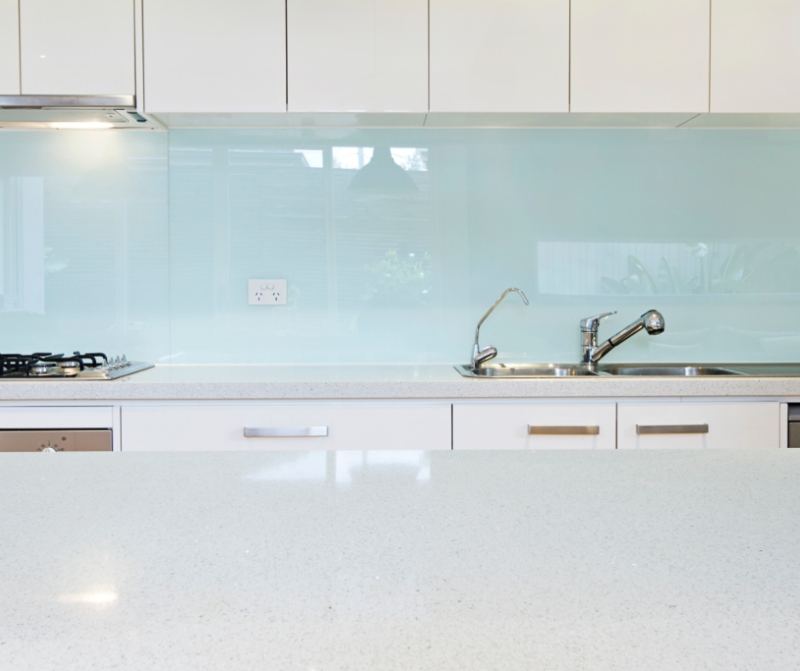 9. Position your home according to the light
Okay, you got us. This isn't exactly a "simple" way to maximise the natural light in your new home.
But it's a really important one.
When building your home, it's critical at the outset that you position it in a way that maximises the sunlight entering into the property. Here in Australia (i.e. the southern hemisphere), the sun is always to our north. So, you're going to want to place the longest side of your house facing north.
The result will be that you'll get maximum sunlight in winter to keep you warm. So that you're not shockingly hot in summer, however, ensure you've got enough protection (including eaves) to avoid too much sun coming in or install a good blind or curtain set up that allows you to block the sun in summer.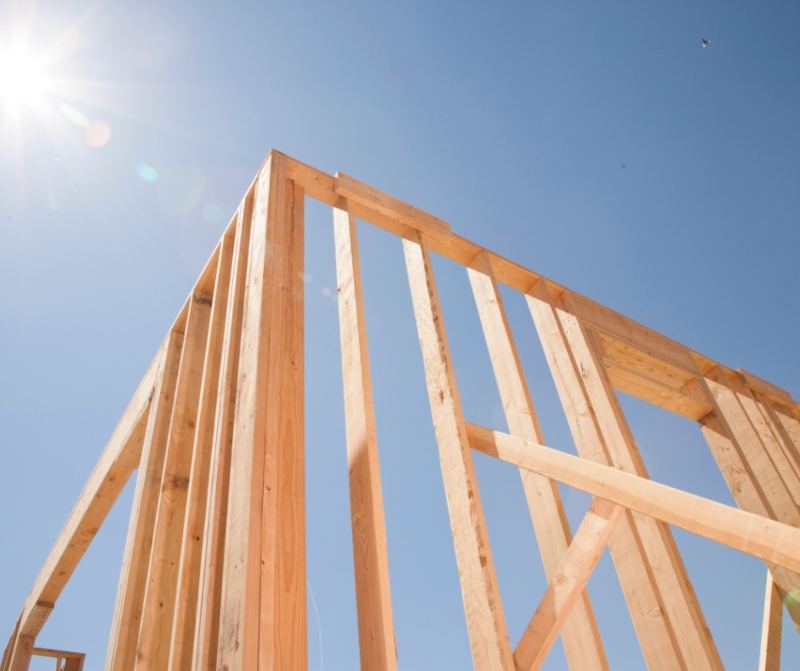 Want natural light for your new home in the Hunter Valley?
If you're looking to build your forever home in the Hunter Valley, we can help you pick the right design to maximise its natural light.
It's always the best idea to speak to the experts. As experienced home builders, we at Hunter Designer Homes can help you choose the right project home design to suit you and your family. Give us a call or shoot through an email today at sales@hunterdesignerhomes.com.au.