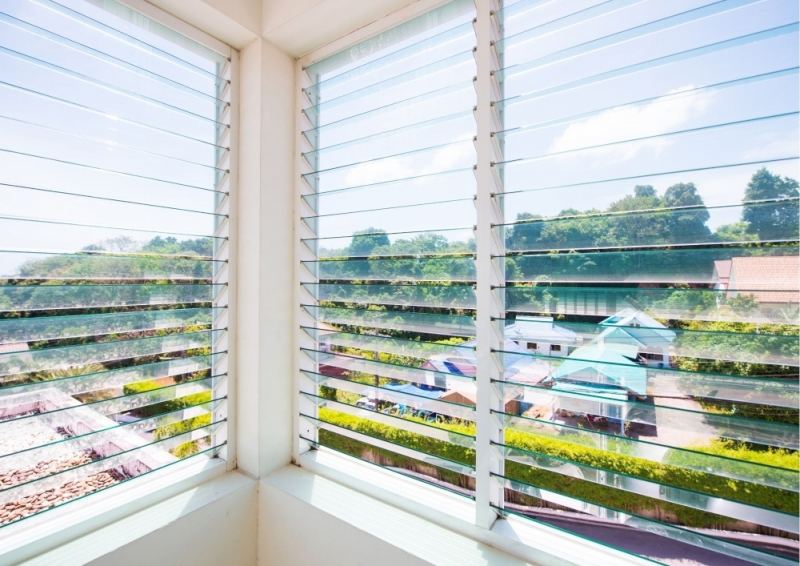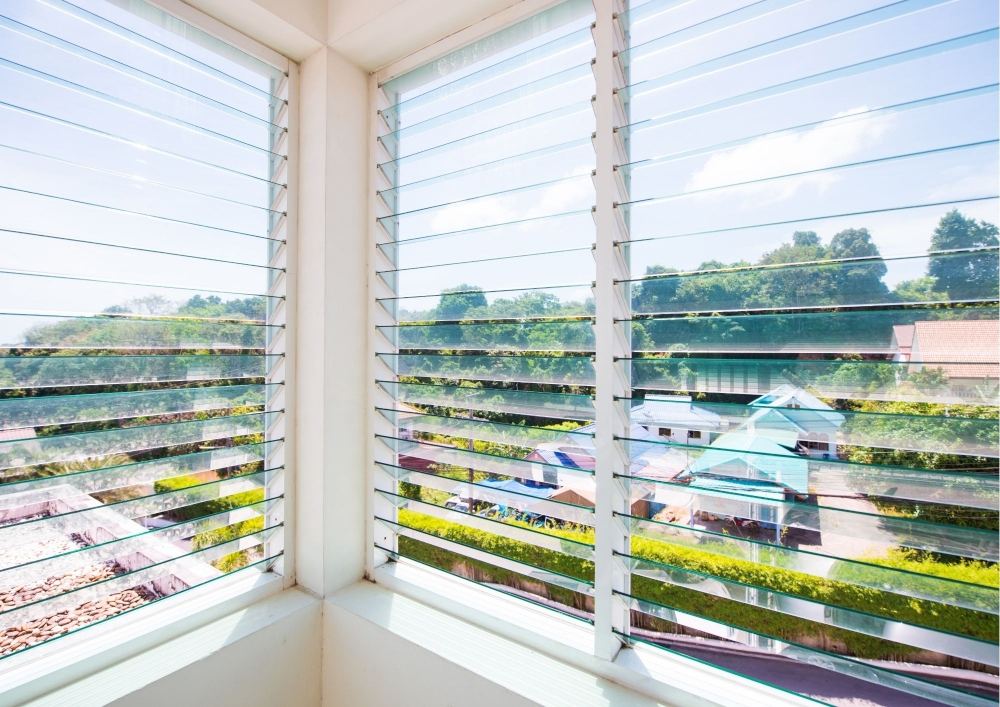 Choosing the Perfect Windows for Your New Home: The Ultimate Guide
When building your new home, it's really important to think about the windows. Yes, they're a basic building material – but they're so much more than that. Windows provide ventilation, natural light and your connection to the outdoors. 
It can be a bit overwhelming at first. After all, there are countless types of windows and many different styles to choose from. We've put together the ultimate guide to choosing the perfect windows for your new home. Once you've had a read, set your goals and know what your dream home is going to look like, choosing windows will be a 'breeze'!
Short History of Windows in Home Design
First, a bit of a history lesson.
Although you wouldn't think about it, windows are rather complex things and have developed over thousands of years.
Back in ancient China, Korea and Japan, people used windows made of paper. It wasn't until the Romans when glass was first known to be used in civilisation. Glass didn't really become a popular thing for windows until the early 1600s.
In the Georgian era of England, windows with six panes per sash became rather common (and you can see the ripples and air bubbles in those kinds of windows even today).
Nowadays, the smooth and beautiful windows you now see in modern homes are created through highly efficient industrial processes. A combination of sand and other materials are placed into temperatures of up 1500 degrees Celsius to create a beautiful clear pane of glass!
Enough history and on to how can you choose the right window for your home?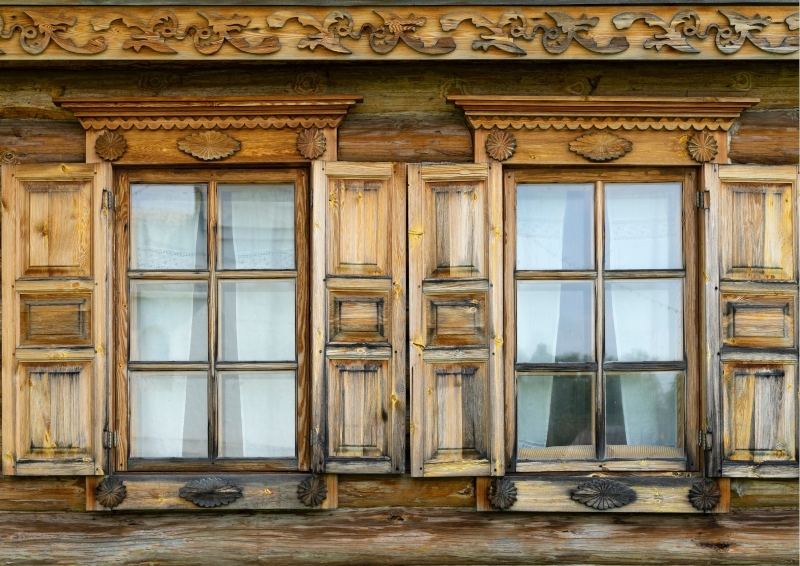 Choosing the Right Design
The most important thing to do is pick the perfect shape and style of the window.
Once you've done all your measurements, you'll need to think about how the window will interact with the rest of your house and accommodate the living space.  Some of the questions you should ask at this stage include:
What is the frame material and glass of the window type?

– This will really important, as a window's frame material and glass will impact the look and feel of your home as well as its energy efficiency.

What do I want my window to achieve? What's their main function?

– Think about it carefully: do you want natural light? Or do you only really want a great view? Is energy consumption important for you? Or is ventilation more of a concern?

Do I want my windows to be energy efficient?

– Remember that your ordinary, run-of-the-mill window can cause energy loss. But there are many types of windows that are super energy efficient for you to consider.

What style do I like? – Will clear, opaque, frosted or stained glass suit the personality of your home the best? Will a perfectly positioned feature window be the star on your tree?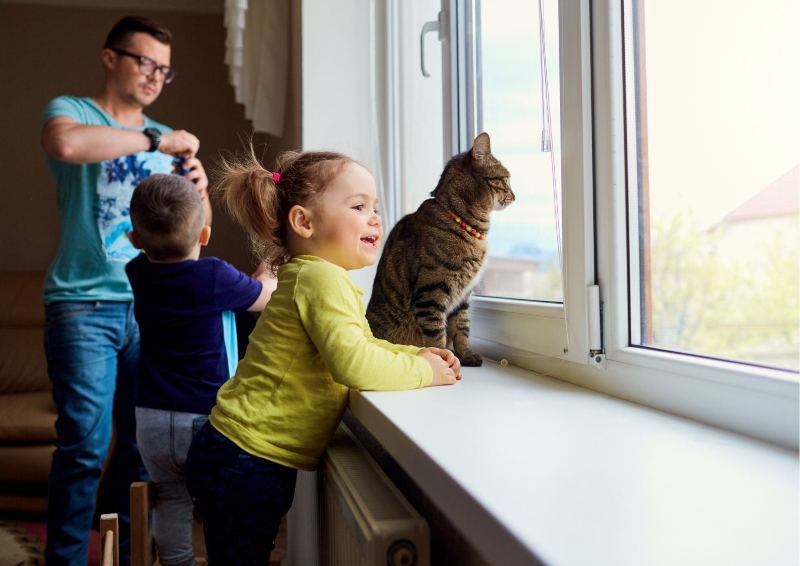 Louvres
The biggest benefit of this style is the control and flexibility you have in the amount of airflow entering your home. They can be open full, completely shut, or somewhere in between depending on your needs. They are also super easy to clean due 
What's more louver windows suit both modern or traditional home designs. 
Older style louver windows didn't provide much protection from break-ins as each panel was removable but all modern versions are completely secure and come with a lock and key feature.
Double Glazed Windows
Doubled glazed windows are amazing creatures – think two glass plans placed together to create one single window. The window panes are separated by a spacer and a layer of either air or gas. It's this sealed air gap that reduces the amount of heat escaping your home.
They're extremely energy efficient and are well-known for minimising external noise entering the home.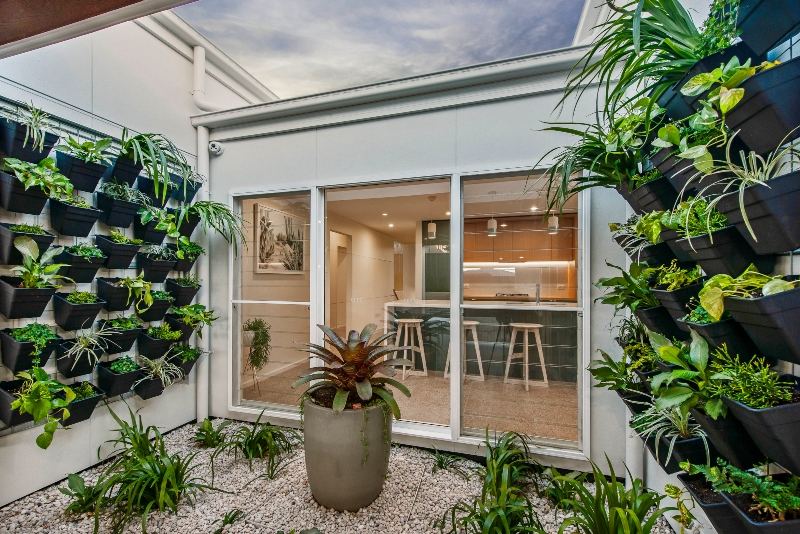 Stained Windows
Stained windows are making a comeback to homes – and for good reason. They are incredibly beautiful, especialy when light hits them at the right angle. They are after all a work of art. 
Not only that, but stained windows are customisable. You can pick whatever size you want and create any design you want. You can place them into skylights, stairways, your front door – you name it! Your imagination is the only limit.
Tinted Windows
Tinted windows are an awesome strategy to reduce glare and heat penetration – it's highly energy efficient, and it means you don't need to spend extra money on things like shutters, curtains or blinds. Some of the benefits of tinted windows include:
Conserving energy.

People tint their windows to save on power bills. Having a normal window will make the heat from the sun penetrate strongly into your home, meaning you'll probably have to run the air conditioner a lot more. But with tinted windows, you won't have to.
Reducing glare.

Sun glare can be pretty annoying, and can affect the day-to-day comfort of your home (think having glare on your TV when binge watching your favourite show). Tinted windows will block that glare.
Safety

. Window tint not only has an aesthetic purpose – it can actually hold glass together quite firmly and prevent shards from scattering all over the joint. If there happens to be an accident (such as a thunderstorm), window tint can prevent serious injury to yourself and your loved ones.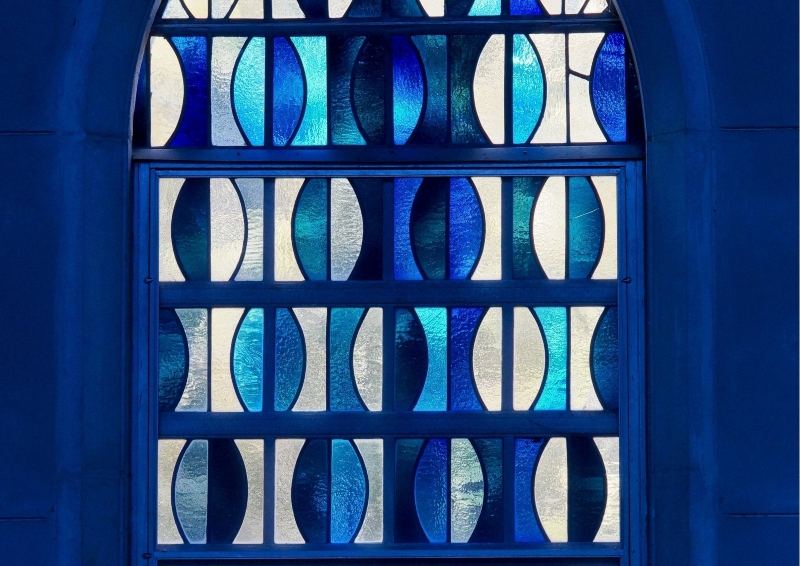 Clear or frosted glass?
One of the big choices to think about is picking either clear glass or frosted glass (otherwise known as transparent glass or translucent glass).
Transparent glass is great for a number of reasons. Yes – you can see through it, but it also completely lets the light pass and brightens up your home. In other words, the light won't "scatter".
Translucent glass is also great – whilst it splits the light, it's great for privacy (you won't want clear glass looking into your bathroom!), it has a great style (especially if you pick a trendy texture), it's easy to clean and allows for safer sunlight to pass through (filtering the sun's harmful rays).
When we say predictable we don't mean boring — we mean you can easily narrow down the price to a predictable range. Your building materials, fixtures and fittings, construction and labour costs are standardised, so you know up-front what you're paying for — and when.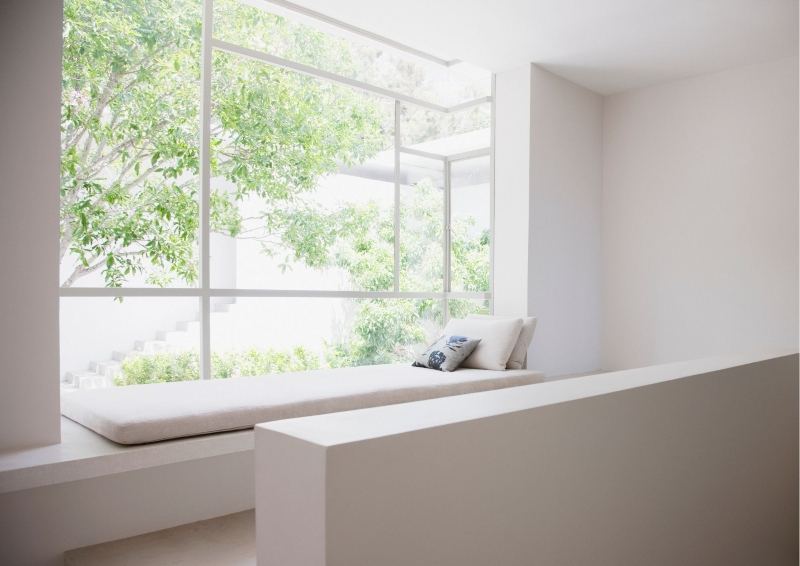 Openable or non-openable windows?
All widows fall into two categories: openable and non-openable windows.
Non-openable windows are simple: they (surprise, surprise) don't open. It's just a frame with a piece of glass, containing no moving parts. They're cheaper and reduce air filtration to almost nothing (and so are super energy efficient).
Openable widows are a bit more complicated in their designs. That's because you have:
Single-hung

or

double-hung windows

: two panes in two different sashes. For single-hung windows, one of the panes slides, and the other is fixed. For double-hung windows, both windows move.

Sliders

– These are kind of like double-hung windows, but the sashes are horizontal (rather than vertical). The panes slide from left to right.

Casement windows

– these are also very popular, and use hinges. The sash is hinged on the side and – kind of like a door – it swings open.

Awning and hopper windows

– these windows are small-hinged and feature a large non-operating sash. Your awnings are hung at the top and swing open (typically outwards). Your hoppers are hinged at the open and also swing open (typically inwards)
Both openable and non-openable windows are an excellent choice. It just depends on what you think looks best in your home. Openable windows give the most choice as you can have them open or shut whereas though a non-openable window is always the shut, however it gives you the best view. 
One-Way Windows?
An excellent choice of glass, if you're keen to maintain your privacy, is the one-way window. You can see outside your home, but nobody can see inside.
The most effective way to do this is installing a reflective film on your window, giving the outside of your window an appearance of a mirror during daylight so nobody can see inside. But at the same time, you'll be able to look outside and enjoy the view.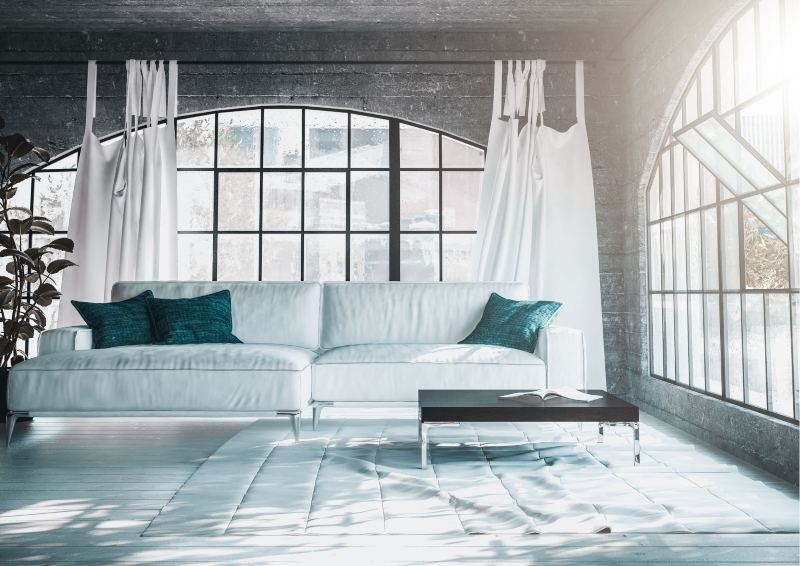 Choosing the Right Size Windows
When building your dream home, it's critical to choose the perfect window size. This means picking the right:
Sill Height;

Head Height; and

Width-to-Height proportion.
Picking the right sill height. The International Residential Code (IRC) says that sills on windows should be at least 24 inches from the floor. So, you should be able to see outside of your home through the window while sitting on a chair or on your bed. If your home design means you need less than 24 inches, you'll need to go for non-operable windows like picture windows.
Picking the right head height. There are no rules specifying how tall your windows should be, so it's really up to you. But keep in mind that having too much space between the top of your window and the ceiling means less natural light. This isn't ideal if you want to maximise the energy efficiency of your windows. Floor to ceiling glass panels can look amazing and let in lots of light.
Picking the right width-to-height proportion. Again, the width-to-height proportion is completely up to you. Make sure that the windows are consistent across the house though – otherwise the end result may look odd and imbalanced.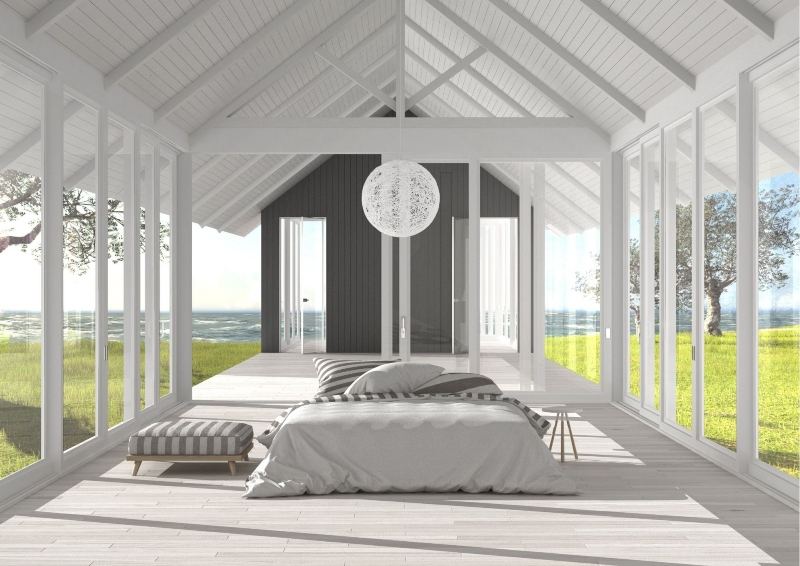 One last thing
There is no right or wrong when choosing windows. Simply make sure you are clear on the main purpose of each window. Consider style, functionality and lifestyle. From there on out it's simply a matter of personal choice and getting a little expert advice when needed.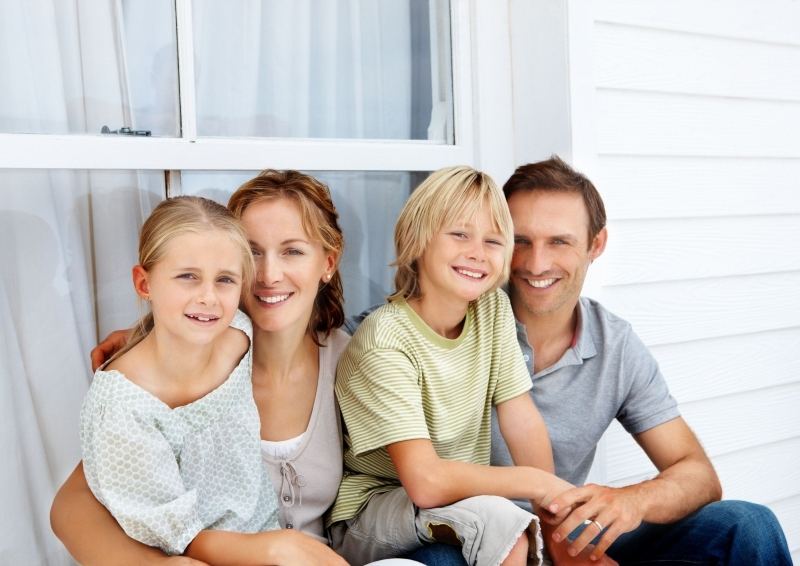 Choosing windows for your new home in the Hunter Valley?
It's our pleasure at Hunter Design Homes for you to sit back, cool-off and relax as we help you find the perfect modern windows. We specialise in designing dream homes in the Hunter Valley and can help you choose the perfect window design for your new home.
We at Hunter Designer Homes are excited to be part of your home-building journey, and to show you how windows can add just that finishing touch to really make your home your dream home. If you've got any more questions about choosing the perfect windows for your new home, shoot us an email or give us a call on 1300 657 487.