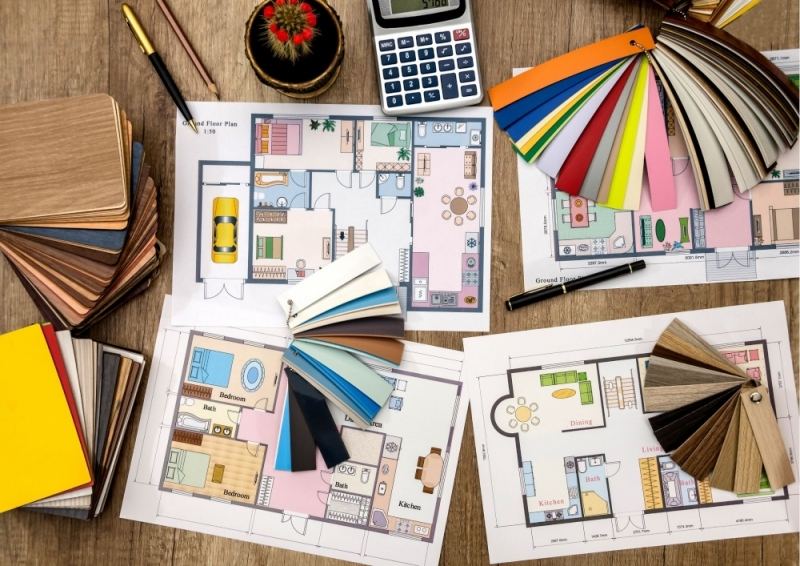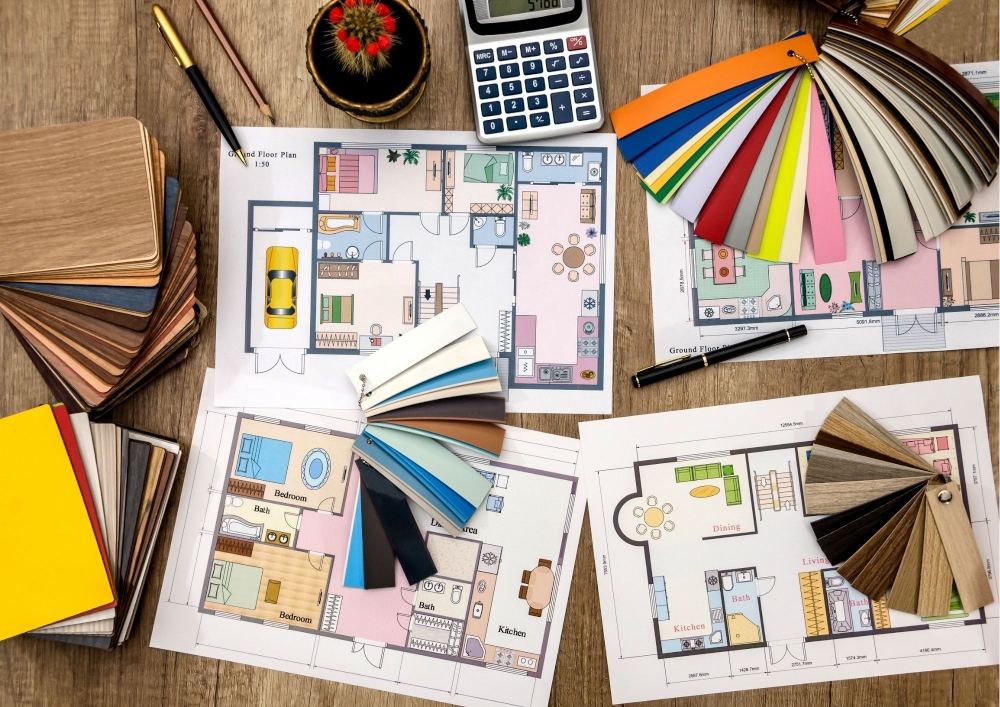 7
Things to Consider when Choosing Flooring for Your New Project Home.
You're thinking about building a new home, so you're probably wondering what flooring is best. Maybe you've already got a picture in your head about exactly what your dream home is going to look like – but (like most people) you probably haven't thought about the floor!
Floor coverings add a whole new level of style, comfort and functionality to a home, so it's important you pick the right kind. In this article, we'll look at what you should think about when creating a new floor design.
First things first – what do you need to think about when choosing the right kind of flooring for your home?
1. Your interior design
Think about how your home is going to look like inside. Will you have a particular kind of furniture that you know will match a certain type of floor? Maybe your home will have a Scandinavian feel to it, and timber would be a great option. Or, maybe you're thinking about a classically styled home with a marble floor and carpeted bedrooms? The options are endless, so have fun thinking them through.
Use Google to your advantage. The internet is a fantastic resource for floor design inspiration, so check out what you can find online before making a final decision. Pinterest and Instagram are also excellent places to look.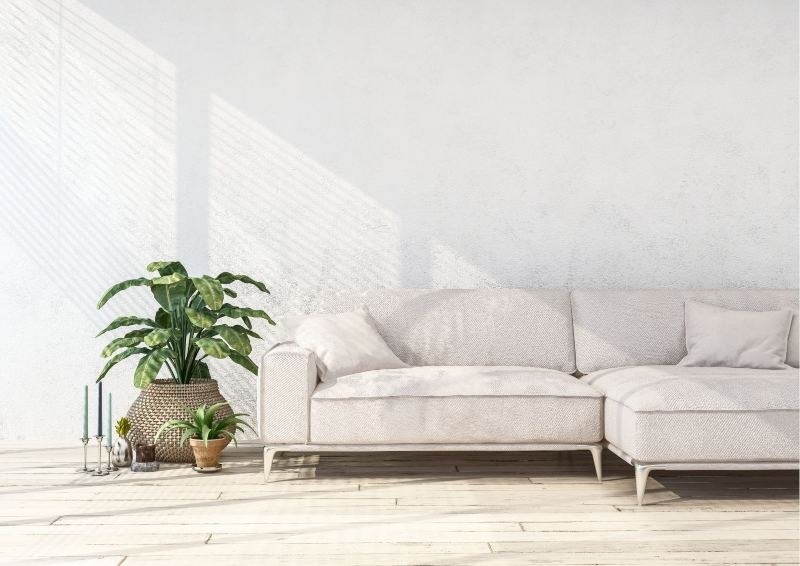 2. Noise
Some floors are loud – no, floors don't themselves don't make "noise" (unless you're thinking about building a haunted house). But when you walk on certain floors, things can start to get very loud in your house. Think about when you walk with high heel or leather shoes on ceramic tile floors – the echo can be quite loud and annoying.
But there are some excellent tricks you can use to reduce the noise of your floor. If a quiet peaceful home is important to you choose carpet, cork, vinyl or laminate as all these materials act as sound absorbers, making it much easier for you to silently move around your new home.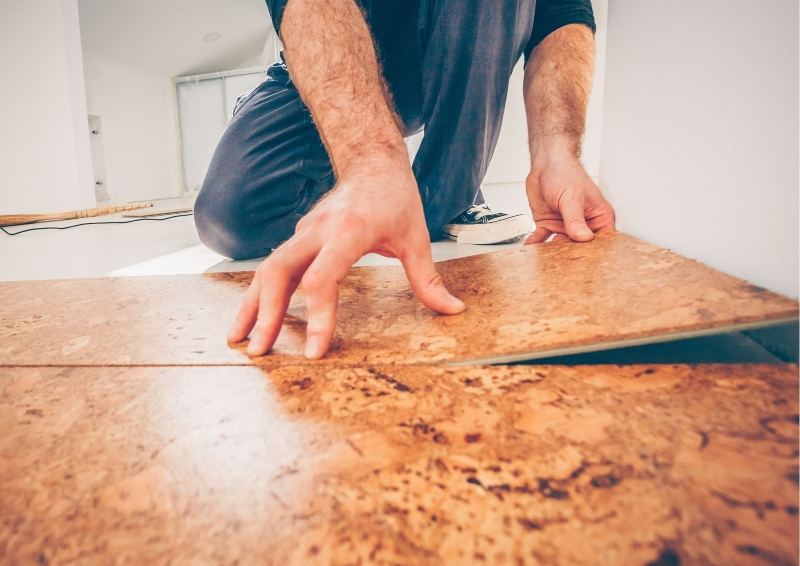 3. Durability
Are you looking for sturdy, resilient floors to match your rough and ready lifestyle? There are plenty of excellent options out there to suit that need.
Consider vinyl floors – they're easy to install, look like wood and give off a great impression to all your family and friends. They're sturdy in areas of the house that are high traffic (like the kitchen) but also makes the whole house feel a bit warmer.
There's also, of course, stone flooring – popular in a warm climate and gives off a natural, earthly feel. Granite and slate flooring have excellent durability, and also take your home's personality to the next level. Another popular choice for toughness and durability is polished concrete which will give your home a modern industrial feel.
There's nothing wrong with natural wood floorboards or carpet as a flooring choice. They do have some winning attributes (carpets are soft and make your feet feel great, and natural wood can make your whole house look stylish and earthly). But if you decide to go with those options, know that they'll probably need to be replaced much sooner than the more durable options.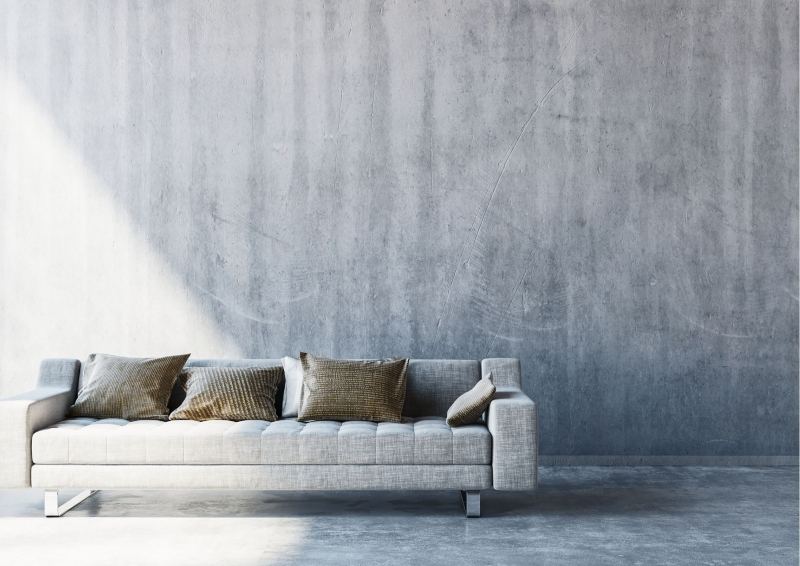 4. Maintenance
There are many different floor types that need to be resanded and lacquered. It's important to keep the coverings healthy and looking their best. But there are some flooring types out there that are quite low maintenance. We can think of a few such as:
Ceramic Tiles

– very common in houses across Australia, ceramic tiles are the classic flooring option for hundreds of Aussie homes. They're durable, hardly scratch, water-resistant, stain-resistant and look amazing! It's no wonder they're so popular.

Engineered hardwood

–

this floor is strong, hardly scratches compared to other types of softer wooden flooring and is specifically designed to withstand pressures like moisture and weight. All you gotta do is sweep

and

mop like you would any other kind of floor!

Vinyl

– not only does it look great, but it doesn't need tender loving care like many other floor

types out there. It's great to have in the kitchen or anywhere where spills happen – easy to clean and doesn't stain!

And there are thousands of different styles, patterns and colours to choose from – including very realistic imitations of floorboards, tiles and stone.

Carpet

– Depending on the type of fabric you have, carpets can be super low maintenance (you just have to vacuum them every now and again). Wool carpets are quite durable and naturally resist a lot of stains, while nylon is a strong and durable material that can be recycled. Although carpets are more difficult to clean than hard flooring – anyone with a pet knows that all too well. Carpets can also stain, and allergens like dust can make a little home in there. Make sure you weigh up the maintenance pros and cons before purchasing carpet.
We recommend easy-clean, durable flooring, especially if you work long hours and don't want to spend your weekend doing unnecessary housework.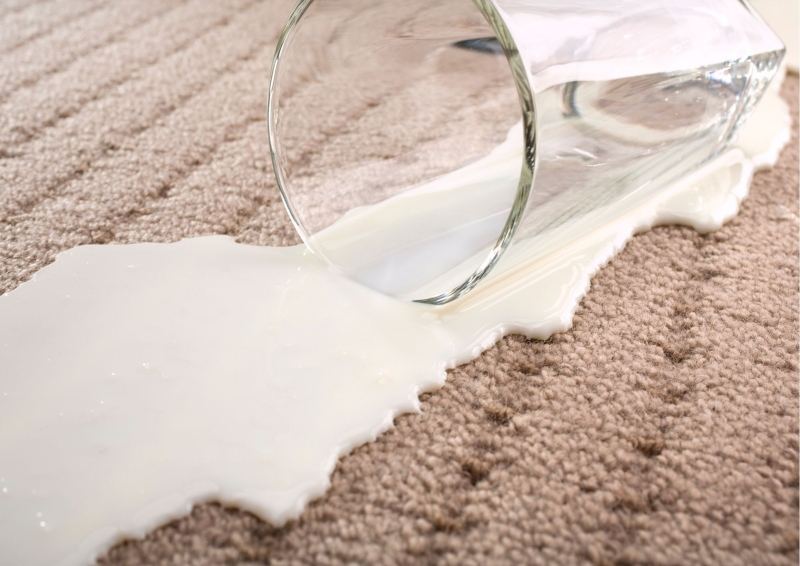 5. Cost
You also should think about what kind of floors are most cost-effective taking into account your budget. Mosaic, exotic hardwood and evergreen stone floors are all exceptionally beautiful types of floor coverings, but they are pricey. And not surprisingly carpets are quite expensive too (just consider the sheer amount of string one needs to make it).
More affordable flooring ideas including types like sheet vinyl, laminate flooring, builder-grade hardwood and even many types of ceramic tiles.
But it's not just about the initial cost of buying flooring. You also have to consider the costs of installing it. Labour costs for tradies are always high, whilst some type of flooring (namely, tiles) can take quite a long time to install (as opposed to vinyl, which is quick). Those extra hours of manpower are going to cost you more.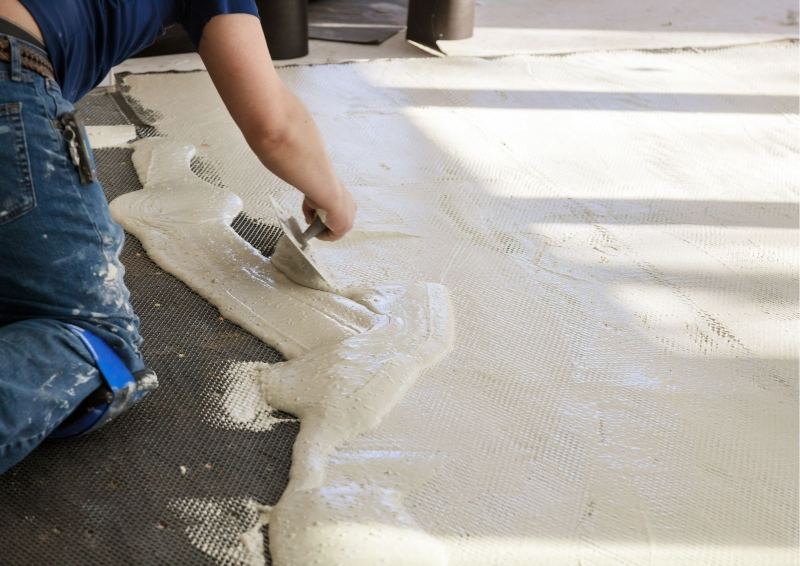 6. Lifestyle and Usability
And of course – you're going to need to think about how your lifestyle will affect your floor. If you've got kids or pets, you're more than likely need durable floors that can resist scratches and spillages. If your household is a quiet place focused on retiree comfort, maybe a soft warm carpet is more appropriate. Easy-clean, durable flooring will be the ticket if you work long hours or simply don't want to spend your weekend doing unnecessary housework.
Also, consider whether anybody in your dream home has allergies. Dust can cause some real problems for those who have allergies – it can aggravate asthma or hay fever symptoms, cause itchiness or irritate the eyes. If you're still keen on carpet, consider buying Solution Dyed Nylon (SDN) for your floor covering as they contain fibres that don't shed as much as regular carpets.
The location of your home will also play a role in what flooring to choose – you don't want carpet in your beachside bungalow (think – a carpet full of sand!) But it may be perfect for your inner-city pad.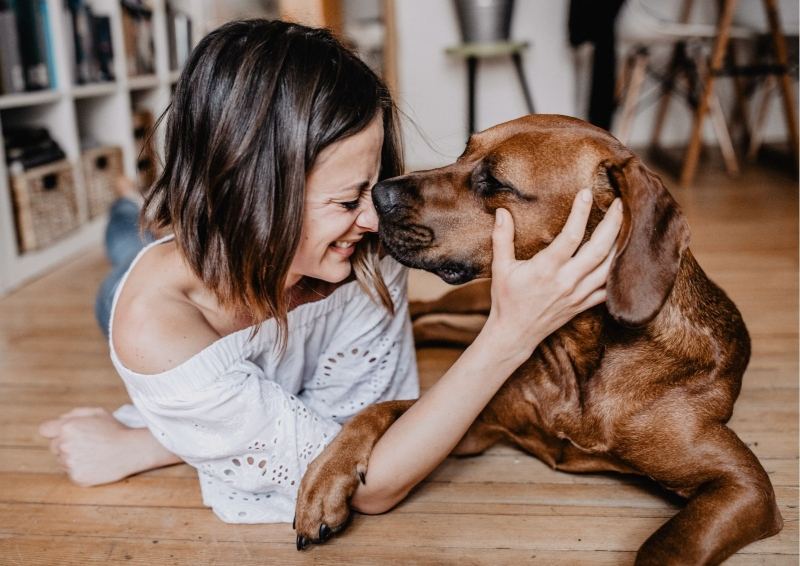 7. Environmental considerations
If you want to do good for the natural environment in your daily living, it's a great idea to think about the carbon footprint of your home flooring. There are plenty of environmentally friendly flooring materials out there that can be perfect for a green home.
Some great environmentally friendly floors include:
Linoleum

– Linoleum is a mixture of cork dust, wood flour, ground limestone and a bunch of other material. It's nothing like vinyl, and is a much more eco-friendly option. It also lasts a long time and is highly durable.

Bamboo –

Bamboo is actually a type of grass, and is a very easy floor material to install. It's made from natural vegetation that takes about five years to grow (compare that to the traditional twenty-year tree). Given that it grows so quickly, trees don't have to be cut down all the time.

Cork –

Cork is taken from the bark of the cork oak tree – this tree is not cut down, so it's the perfect renewable choice. The bark grows back in three years, so it's perfect for a green household. They also make for a great insect repellent and can last for up to thirty years. Furthermore, cork is a great insulator and absorber of noise

Glass tiles –

These tiles are recycled from used and unwanted wine and beer bottles. It's incredibly sustainable and can also be used for your bathroom and kitchen walls. The glass won't mould if you live in a damp environment, it won't stain and it will reflect light that enters into your home (giving your home just that bit of extra natural light it needs).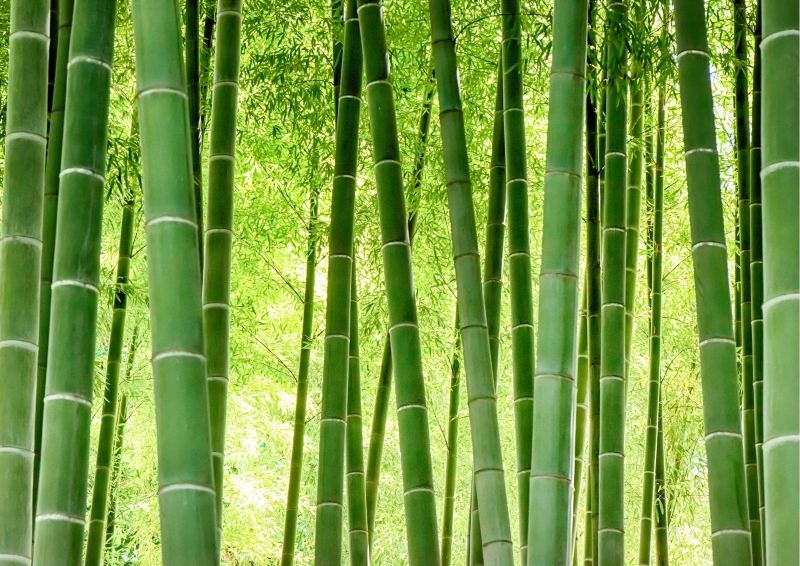 Choosing a floor for your new dream home in the Hunter Valley?
Here at Hunter Designer Homes, we've got a catalogue of amazing home designs, including many floor covering choices, that we'd love to show you. We're a project home company – this means that all you have to do is select your design, pick the block of land, choose some awesome flooring and then sit back and watch your dream home become real!
Please call us on 1300 657 487 or email sales@hunterdesignerhomes.com.au to find out more.