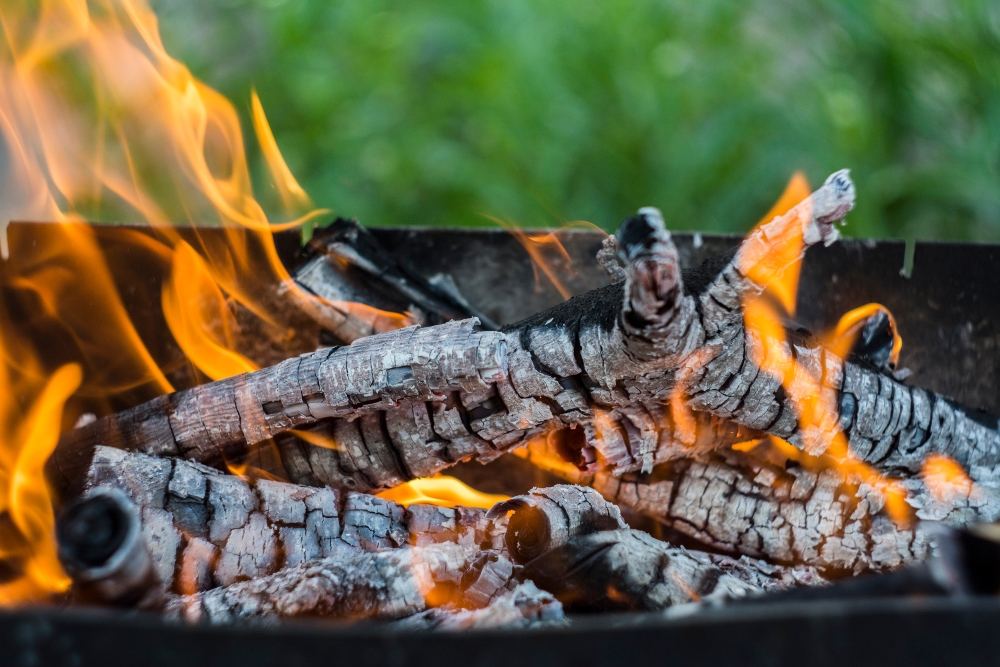 Why a Fire Pit is a great addition to your new home
Fire pits can be a wonderful addition to your home. They can provide a cosy, warm environment for your backyard in the winter, and a great place to gather around and roast marshmallows at any time of the year.
You can tell stories to one another around the flames, discuss your hopes and dreams with family and friends and – best of all –stare into the crackling fire and just mellow in your own thoughts.  But if you're building a new home, there are a few things you may want to think about before deciding to buy or build a fire pit.
A fire pit can do wonders for your home design. Depending on the type of pit you buy, it may end up being a feature point of your entire backyard or it might be tucked away in a quiet little nook. Either way, it will likely end up one of your favourite spots to sit and relax.
Style and design
Your first decision will be whether to go with a stand-alone or built-in fire pit. Both can look amazing but the stand-alone version provides more flexibility as it can be moved around whereas though the built-in has to stay where it is. However, a built-in fire pit will last much longer due to being protected from the elements and requires less maintenance.
You can even choose a fire pit that's built into a table! 
If you'd like to cook some delicious fire-roasted food there are some really neat firepit grills you can buy. All your neighbours will want to come for firelight dinner and drinks.   
Another luxurious and stylish option is a 'fire urn' that lends a feeling of Ancient Greece to your outdoor area. 
There is a lot of choice in fire pits so you will have no difficulty finding a style that suits you and your new home. Simply check out the market, take your time and choose a fire pit that's perfect for you.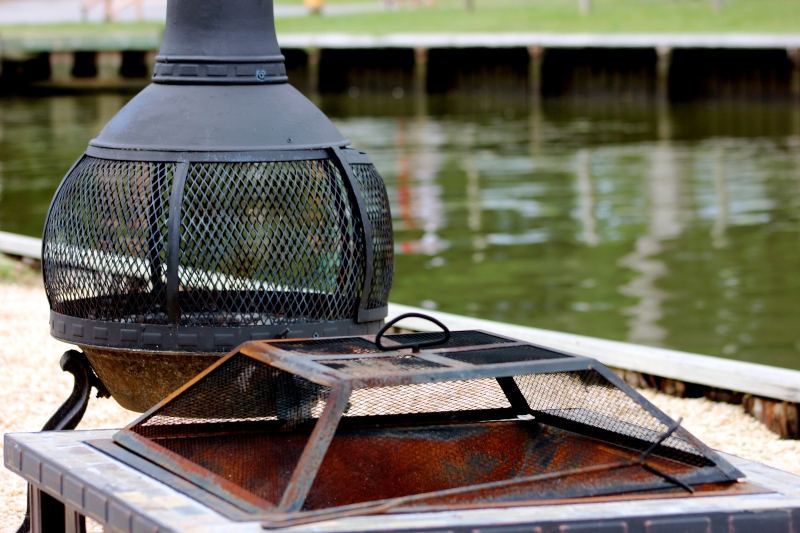 Fuel type
Before buying a fire pit, think about the type of fuel you'll need.
If you're into the rustic, natural sound of a fire crackling in the night, then look no further than good old firewood. Make sure you purchase firewood that will fit your fire pit as it's dangerous to have logs sticking over the edge due to dropped embers presenting a fire hazard.
Fire pits with wood, however, can get messy with ash & debris sprinkling all over the place. If you purchase a fire pit fuelled by gas or propane, you won't really have to worry about ashes, smoke or any unwanted debris but it won't look quite as natural as a wood flame fire.
Materials
Having the right material for your fire pit is important because it will ultimately impact the maintenance and overall expense of owning one. Some of the materials you can choose include:
Steel

–a steel fire pit, while it looks great, can rust over time if it's unprotected;

Stainless steel

– it costs a bit more, but it's very resistant to rust and weather. It'll likely stay in good condition if you take care of it properly;

Aluminium

– requires very little maintenance, and won't rust even in the harshest weather;

Copper –

durable, won't rest and shiny. If you treat the surface, hopefully it won't go green; and

Faux stone and concrete

– very heavy, very stylish but also very sturdy and weather resistant.
There are plenty of materials to choose from, so make sure you pick the right one for your new home.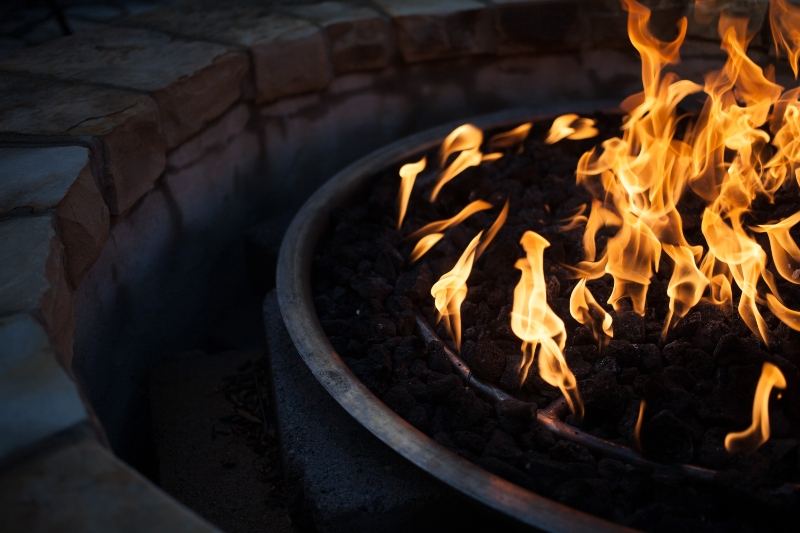 Open burning laws
Local regulations or council by-laws may restrict you from burning firewood in your backyard, so it's important to check that you're legally in the clear.
For example, in New South Wales, the Protection of the Environment Operations (Clean Air) Regulation 2010 (NSW) outlaws burning anything "in the open" in certain local governments without approval, but provides an exception for lighting, maintaining or using:
… a fire for recreational purposes such as camping, picnicking, scouting or other similar outdoor activities, so long as only dry seasoned wood, liquid petroleum gas (LPG), natural gas or proprietary barbecue fuel (including a small quantity of fire starter) is used.
It is important to check with your local council that you won't run into any problems. Smoke arising from open burning can cause a nuisance for your neighbours, especially on a windy day. The best advice is to look into regulations in your area and give a little bit of thought towards how your neighbours may be affected….or even better invite them over for a relaxing fireside drink.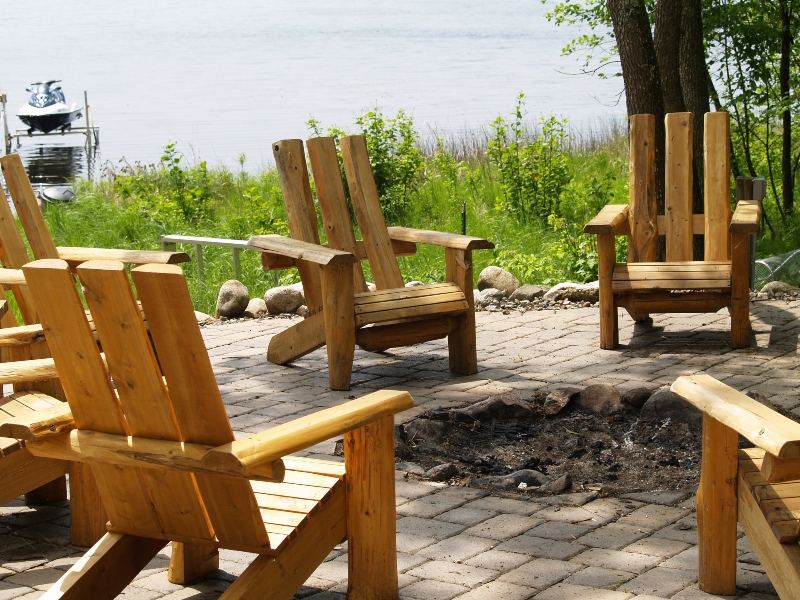 Buying a fire pit for a home in the Hunter Valley?
We can help you build or buy a beautiful fire pit for your new home. We're a specialist project home company, and our passion is to make sure you have everything you need to build your perfect dream home.
We offer a stunning collection of new home designs for the Hunter Valley. Please get in contact if you grew up here or are looking for a sea & tree change by moving to the area.