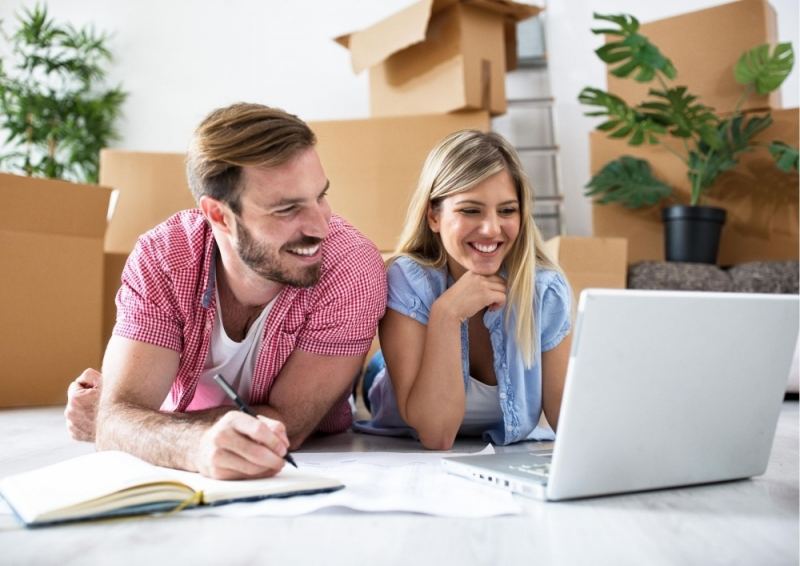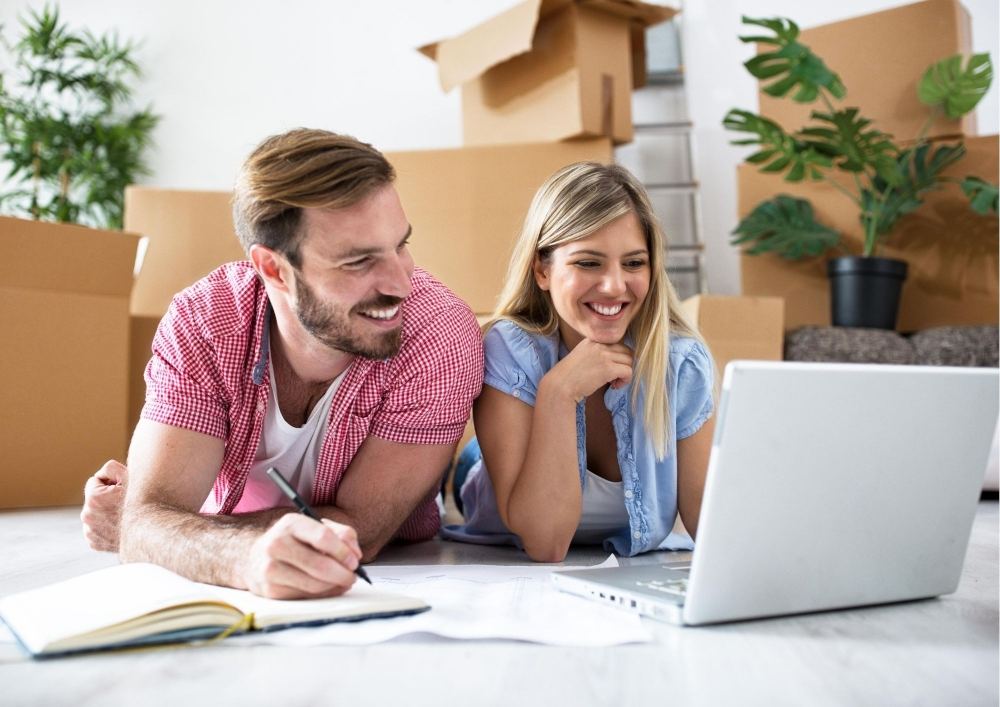 Ultimate Guide to Choosing a Floor Plan and Home Design
If you're going to build a new home, you'll realise that there are dozens of different floor plans to choose from. Many of them may look wonderful, so it'll probably be difficult to choose which is the right design for you.
We've put together the ultimate guide for you to choose a floor plan, so you can consider step-by-step the different factors to consider before making the final decision.
1. Don't rush – picture your future
Figure out the 'why' before the 'what'. If you're building your own home, you want one that's practical and right not just for now, but for the future years ahead.
Think about how your life will change in the next few years – are you planning on growing your family or, by contrast, have your kids all moved out of home? If it's your forever home, you'll need to consider if the floor plan will still suit you in retirement.
If you're thinking about having children, consider their safety when deciding on your floor plan. Fancy design features may look fantastic, but often aren't the safest elements for the little ones. You may love the idea of a view from your second-story bedroom, but this style of home will put parents and children at more risk of falls.
You're going to want to picture your lifestyle and how that'll work with your new home. Think of your floor plan as like your "liveability" map – when looking at a new home design and floor plan, make sure you imagine every part of living there from breakfast to bedtime.
And don't let a salesperson rush your decision. They are there to assist you – not pressure you.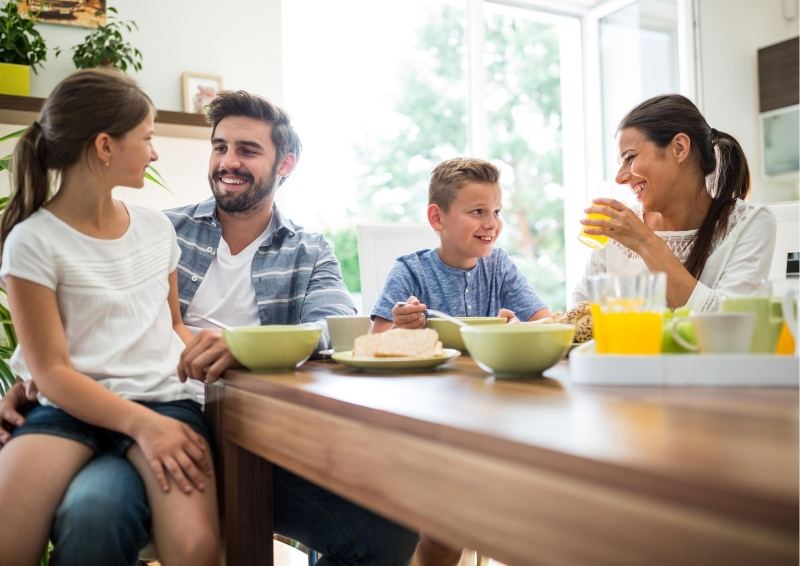 2.
Know your budget constraints
Before you start browsing the different floor plans out there, know how much you're willing to spend. There's nothing worse than finding the perfect floor plan, only to realise you can't afford it.
A project home builder will have an expansive catalogue of home designs where you'll be to look at how much everything costs. Look at the designs and consider what may be out of your price range. If you're looking to build a two-story or split level home, for example, you're going to have to pay more.
Your new home choice will need to fit within your budget so you don't feel overloaded with financial commitments in the future. You want to enjoy your new home, not feel financially stressed by it.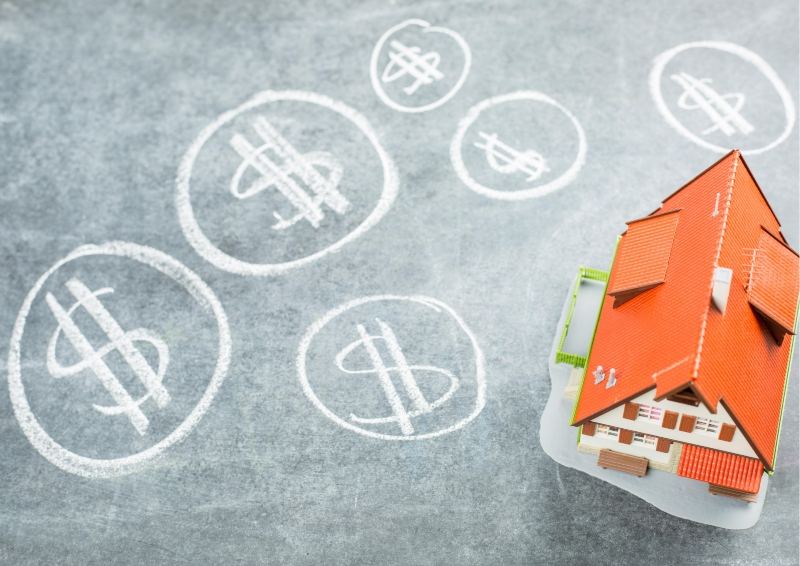 3. Consider your priorities
This ties into the point about planning for your future, but it's also important to think about your priorities in the present.
Do you love throwing parties? Are you an outdoor kinda person who loves hosting barbeques? If so, you're going to want a big kitchen, dining, and Alfresco area. Or, if having quiet nights in watching Netflix is your thing, you may want an extra big entertainment room – a 'home theatre' maybe! Perhaps you need a big living space to accommodate your kids and their friends, or possibly a massive bathroom with double vanity and a huge tub to soak in.
If you have guests (or parents) that frequently stay, consider the need for a spare room with ensuite. Or maybe you need a home office.
All these factors will have an impact on your final decision. Keep in mind what your present lifestyle and what your priorities are, and you'll be fine.
It's really just a matter of matching your lifestyle needs with your budget.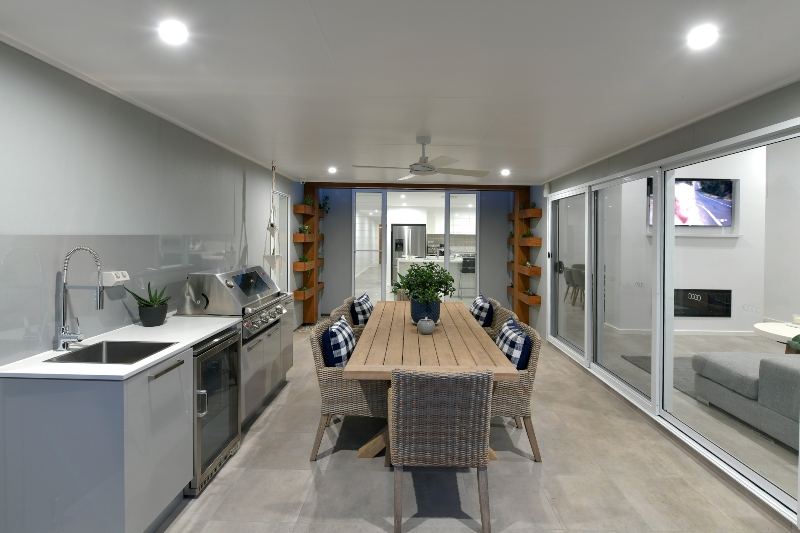 4. Think about future costs
While your floor plan may look incredible, consider if the other physical features that come with the floor plan are going to cost you money in the long-term.
You may look at a two-dimensional floor model and think it's perfect, but you may not realise that that the floor plan comes with a home design that will require lots of electricity to run. For example, it costs more to heat a two-story home.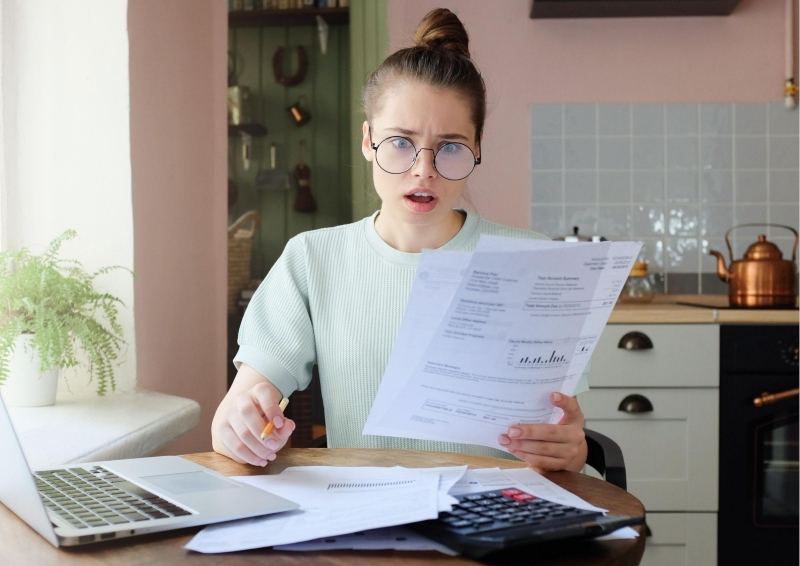 5. Think about functionality
You'll want a floor plan and a home design that's functional. Think about your daily life down to the smallest practical detail, and think about how that design is going to mesh with it.
Will getting groceries from your garage into the kitchen be easy? Or are there obstacles in the way that'll make life unnecessarily challenging?
Is there an eating area near the kitchen? Think about the process of bringing a pot roast to the dinner table. Are you going to have to navigate your way through three different doorways, at the risk of spilling the meal you spent hours cooking?
Is the room or outdoor area where your children will play within eyesight of the living room or kitchen so you don't have to keep checking on them?
It's all these small things that can make a world of difference to your day to day happiness. Make sure you think about the little quirks of your life because your floor plan needs to fit in with them.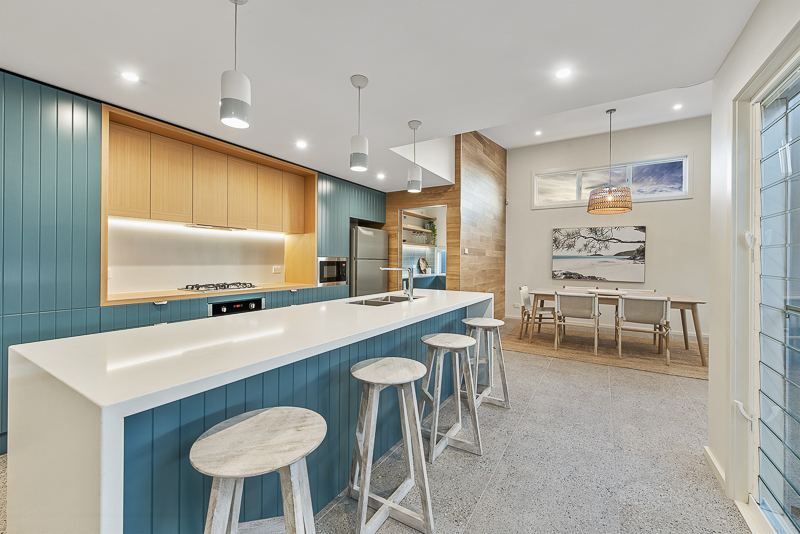 6. Visit a display home
'Try before you buy' is the saying.
If you visit a display home, you'll get more ideas about what kind of floor plan is right for you. The home doesn't necessarily have to be the type you're looking for – it can be a completely different design. That way, you'll be able to physically see with your own eyes what you like and what you want to avoid.
There is only so much a floor plan on a physical piece of paper can tell you. Some people find it easy to imagine a house from a floor plan but many other people need to see photos or even better stand in a space to really understand how big or small it feels or if the kitchen suits the way you cook. If that's you it is a good idea to visit a display home.
If you visit a display home you like, picture how the floor plan will fit with your furniture. If you've got a massive king-sized bed, you'll definitely need the bigger master suite bedroom. Or, if you've got a huge fridge, make sure the kitchen is big enough. You don't want to move into a house only to find your favorite furniture doesn't fit!
Always make sure your family (and friends) see the home for themselves too (if they're going to move in with you). They'll share their own opinions, provide their own feedback and can help you make the final decision.
It will let you see the quality of the finishes as well.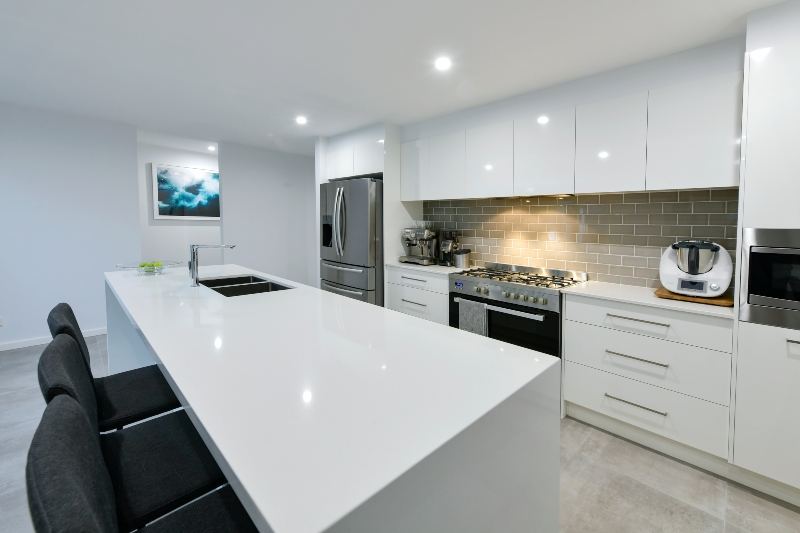 7. Attend a virtual tour
You can also check to see if the company offers virtual tours. These are a great way to discover homes in immense detail with the simple click of your mouse. Explore all the different rooms of the house, Bedroom, Bathroom, Living room, and Kitchen. Then take a look at the Alfresco area, the backyard, the garage and the driveway all from your computer, smartphone or tablet.
At Hunter Designer Homes, we offer virtual tours for a number of our beautiful homes so you can take stunning 360-degree virtual tours, get a feel of the home and see all the finer details of the designs we offer.
You'll be able to conveniently click through the corridors and rooms of our beautifully designed houses. That way, you can see if the design is right for you without even leaving your sofa!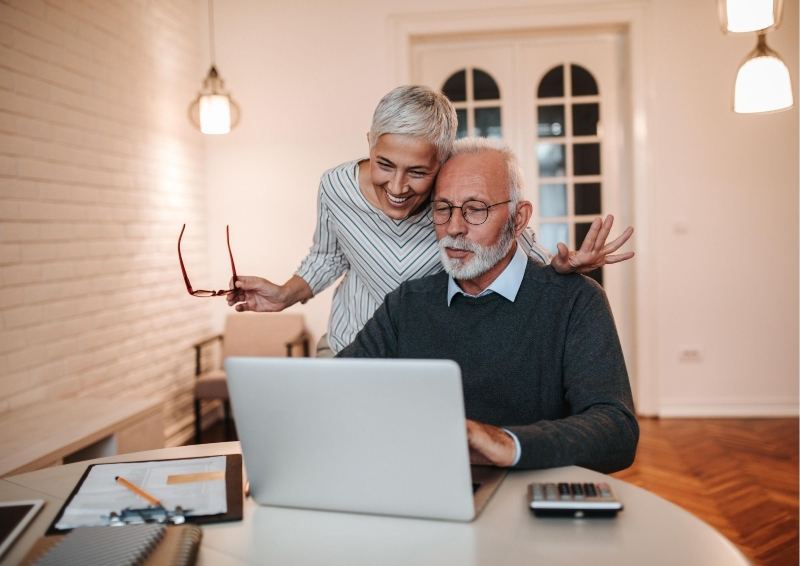 8. Make sure the floor plan you choose suits the block of land you have in mind
Some people think that you should choose your block of land before your home design, but we think otherwise. Once you've made the decision with your floor plan, then go and look for the right block.
If your home design is more suited to a block that slopes, as is the case with a tri-level home then look for a block of land with a slope. If you decide on a four-bedroom one level home you'll need to choose a larger block of land. The point is, you don't want to fall in love with a floor plan/home design only to find out it doesn't match up with your block of land.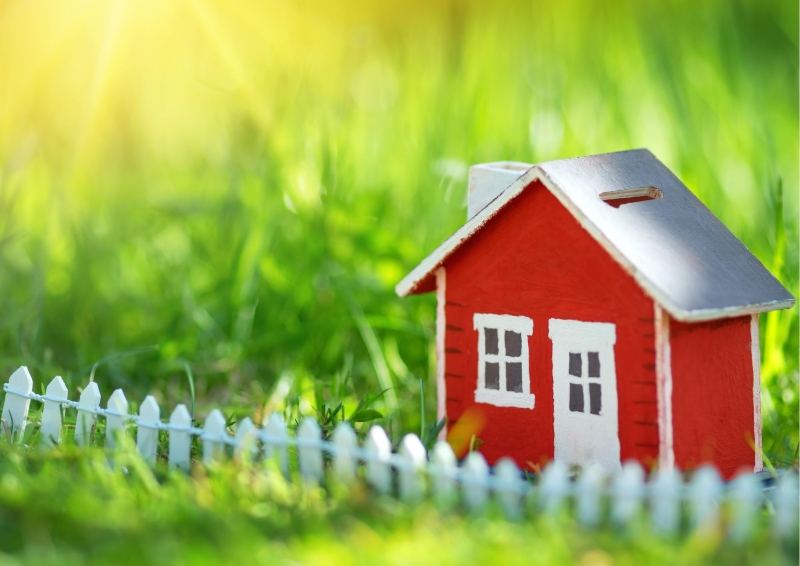 9. Do the rooms flow?
Nobody wants to live in a maze.
Does the kitchen flow into the eating area? Does the living room flow into the alfresco area? Does the entrance welcome you in? Or are you feeling like you keep bumping into walls or dead ends?
Flow is about the design and feel of your home. You want to be able to move throughout your house easily while feeling at your most relaxed. If you feel like you're constantly stopping or moving around things, maybe that home isn't for you. Flow is important so make sure you take the time to imagine moving throughout the new home floor plan you have in mind.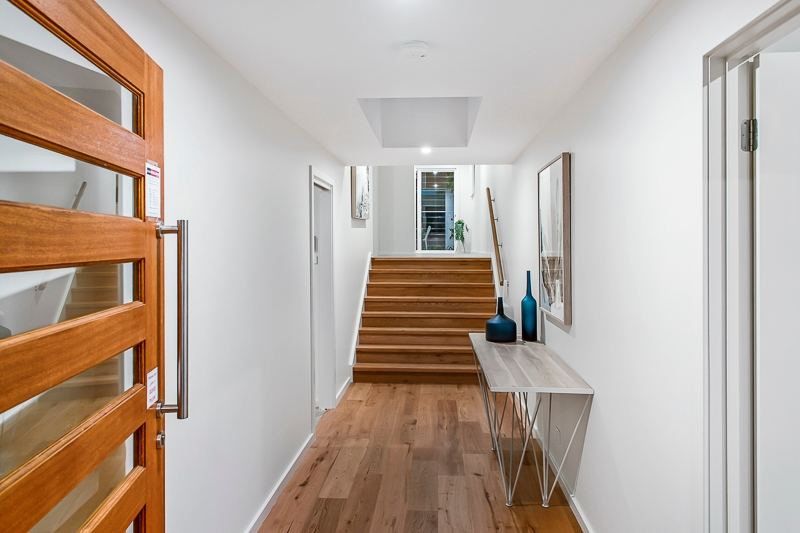 10. Finally: size matters
Size matters because you want to feel like you can breathe in your home. Rooms may look good on a piece of paper but, in real life, they may be way too small.
The size of the beds and the furniture you'll be buying or bringing with you needs to be considered so you can know definitively what size rooms are required. If you're moving in a king bed, you may find you've filled up an entire medium-sized master suite with no room to spare. Too bad if you wanted bedside tables!
As little as a 50-centimeter increase in a room width can have a huge impact on whether or not you feel squished in. You'll especially feel this when you start moving in furniture, plants, and bookshelves but by that point, it will be too late to make any changes. That's why it's essential you work out the floor plan dimension measurements you need for every room and then make sure it matches up with the home design you're considering.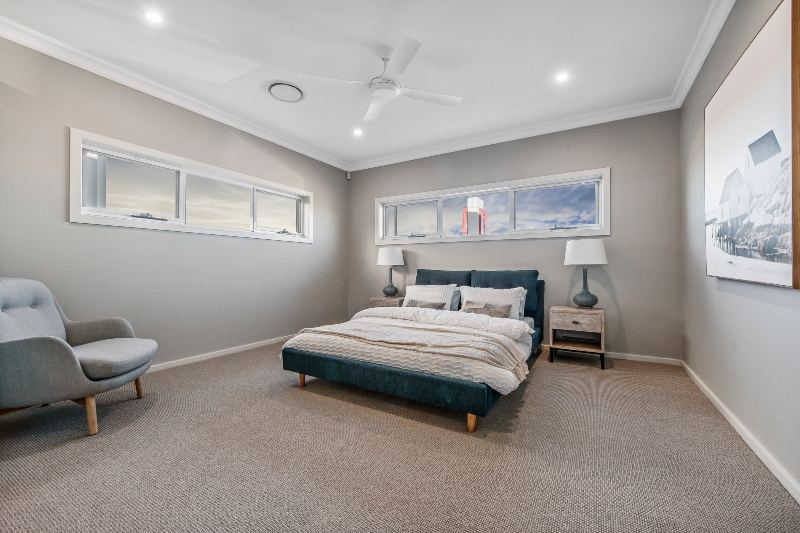 Like to know more about Project Homes in the Hunter Valley?
Choosing a floor plan or home design in the Hunter Region?
If you're looking to build a new home in the Hunter Region but are not sure exactly what you're looking for? Our friendly staff at Hunter Designer Homes can help with this by showing you an extensive range of Home Designs and floor plans and answering any questions you have.
Once you've chosen a Hunter Designer Homes floor plan and home design we will proceed to build your dream home for you, so you won't have to worry about finding your own builder – we've got it all covered. Please don't hesitate to contact us today on 1300 657 487 for an obligation-free discussion.