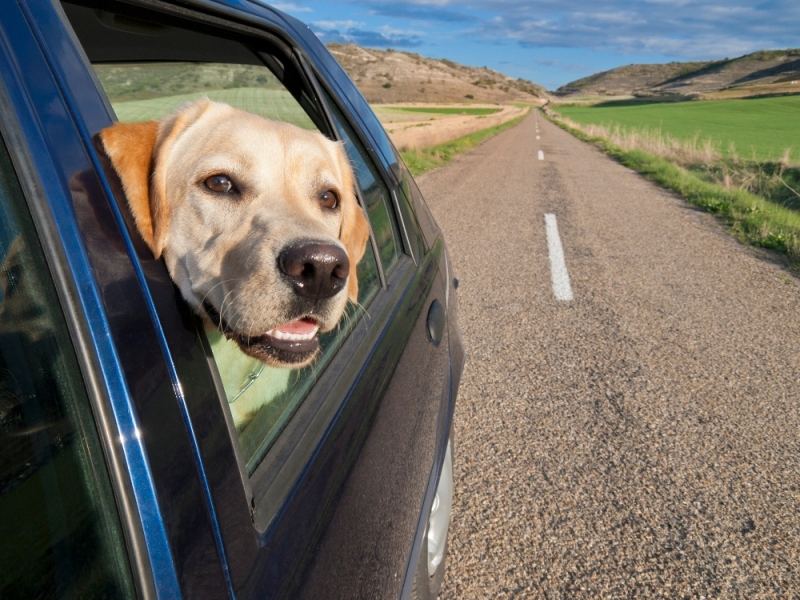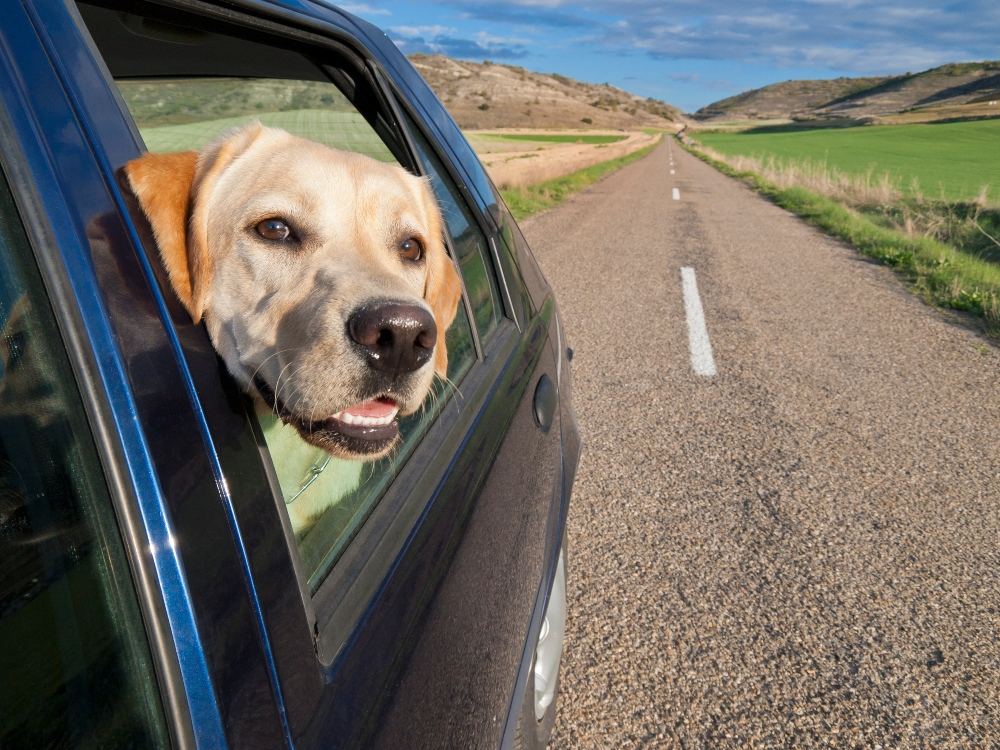 Moving With Pets: 7 Practical Tips You Need to Know
Moving home is hard, especially when you've got animal members of the family.
But moving home without your fuzzballs isn't an option – so you want to know the easiest way to make the transition as smooth as possible.
There's no need to worry. There are plenty of ways to move with your pets if you're looking to move into a new home.
Read on to see the 7 practical tips you must know when moving with pets – and to make the move easier for you and your fuzzy (or scaly or feathered) companions.
1. Prepare your pet's checklist
Before the big move, you're going to want to make sure you have all your pet's important equipment and documentation tucked away in your luggage.
All vet certificates, records and prescriptions

Supplies for the first day in the new place

Food and water (+ bowls)

The toys and treats your pet loves!

Collars, harnesses and leashes

Pet beds (including covers and pillows)

Bags and scoops (if you've got dogs)

Litter boxes (if you've got cats)
Having all this will make your overall move so much easier, as you can be sure you've got everything you need.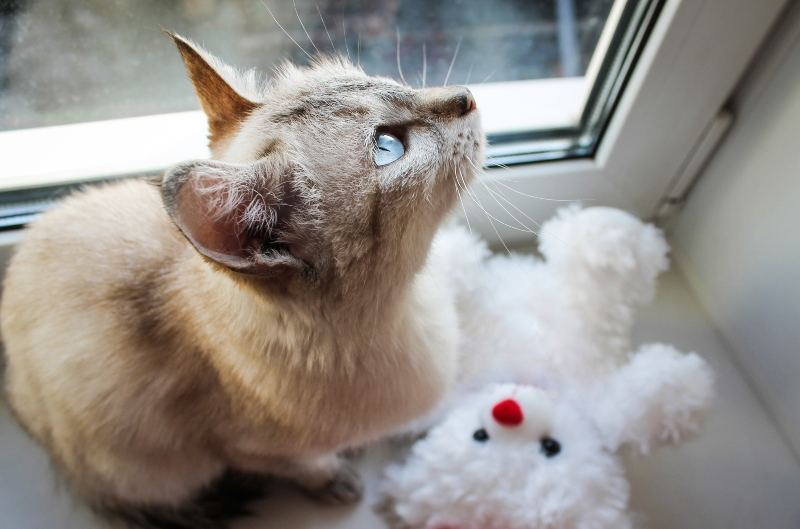 2. Set up an overnight bag
Make sure your pet has everything they need once you've placed all the furniture and accessories into the moving truck. You'll also want to make sure they're happy during the first couple of days of unpacking.
Your kit should include enough food, litter, toys, poo bags (if you've got a dog) and treats to last them during what may actually be quite a difficult time for them.
Imaging your heading off for a weekend away. This will get you clear on what the essentials are. Make a list and tick it off as you go.
3. Keep them away from the madness
Moving home can be a bit of a crazy ordeal. So, often the best thing to do for your pets is to simply keep them away from the madness of moving by placing them into the quietest area you can find.
Alternatively, you may be able to leave them with a family member, a trusted friend or (if you're willing to spend a bit of money) place them into a Pet Resort. This could be the best option as you can be sure your pet is receiving the royal treatment.
But you could also just close them into a quiet bedroom away from all the chaos and noise.
Routinely checking on them is always a good idea, to reassure them that everything is ok and it's a good opportunity for a de-stressing hug as well.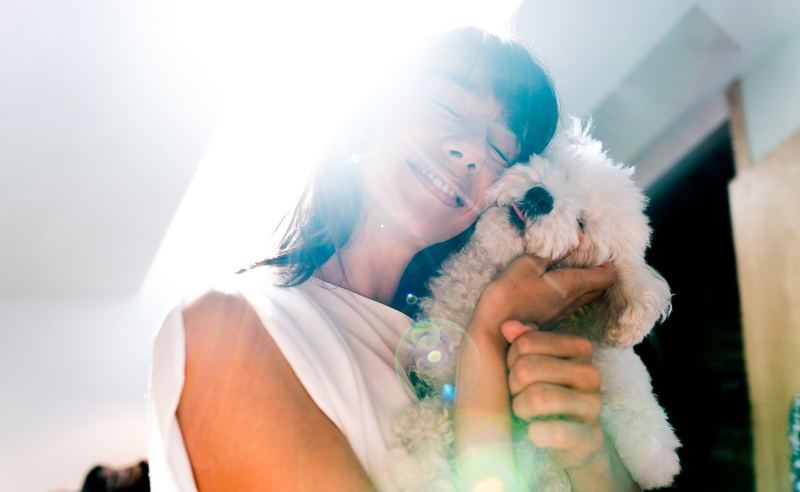 4. Chauffeur them yourself
We recommend transporting your pet to your new home in your own car. They'll feel a lot more comfortable if they're with you rather than a pet transport company.
If that's not possible because you are moving out of state or to another country we suggest you thoroughly research which pet transport companies are best. Online reviews will help with this and ask as many questions as needed to make sure that you and your pet will be happy with their travel arrangements.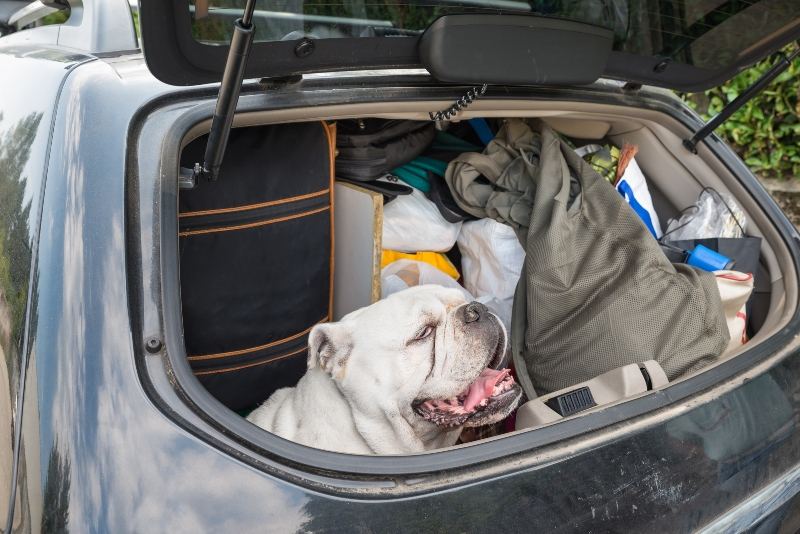 5. Keep them confined
Once you've finally moved into the new place, set up as much stuff as possible before allowing your animal to roam around.
Let them adjust to what's around them slowly – allow them to take their time. When they're in their own space, give them lots of attention and things they love (whether it's a blanket or toys or their favourite treats). It's their new home too, so make sure they know that!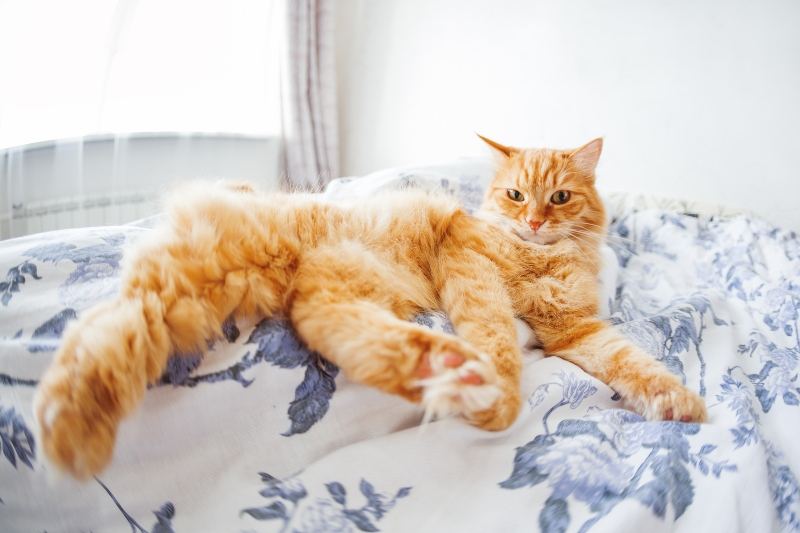 6. Make sure the new home is "pet-safe"
Scout out the new place before letting them roam free. Animals are naturally curious and will go off and sniff things without really watching what they're doing.
Make sure all wires are out of the way, get rid of any medicines that might be lurking around, clean up any chocolate you may have half-eaten (especially if you've got a dog) and keep the lid on the garbage bin. But most of all make sure your new home is escape proof as animals have a tendency to wander when they find themselves in a new and unfamiliar space.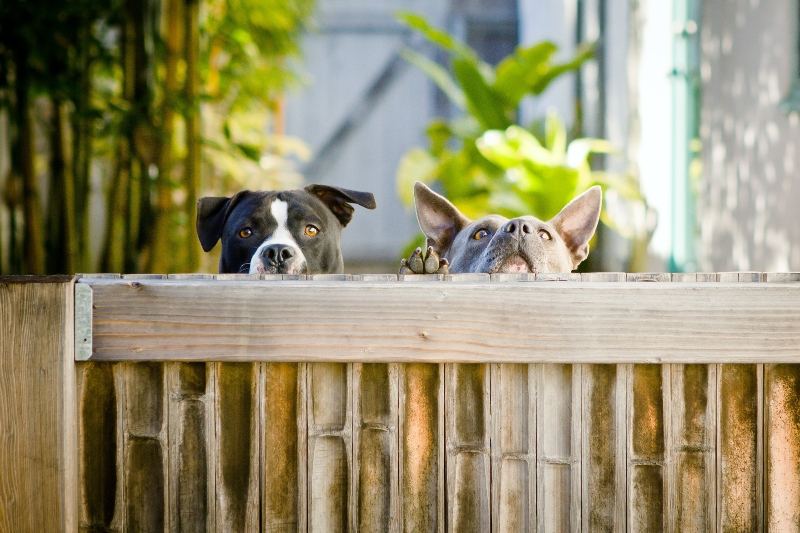 10. Sort out the paperwork
Update your pet's information (including microchip info) with your local council. In New South Wales, you are legally required to notify council within 14 days of your address change using the required form.
If you've changed vets, make sure records from your previous vet are transferred into your new vet's system. That way your new vet will have all the information they need to know your pets history.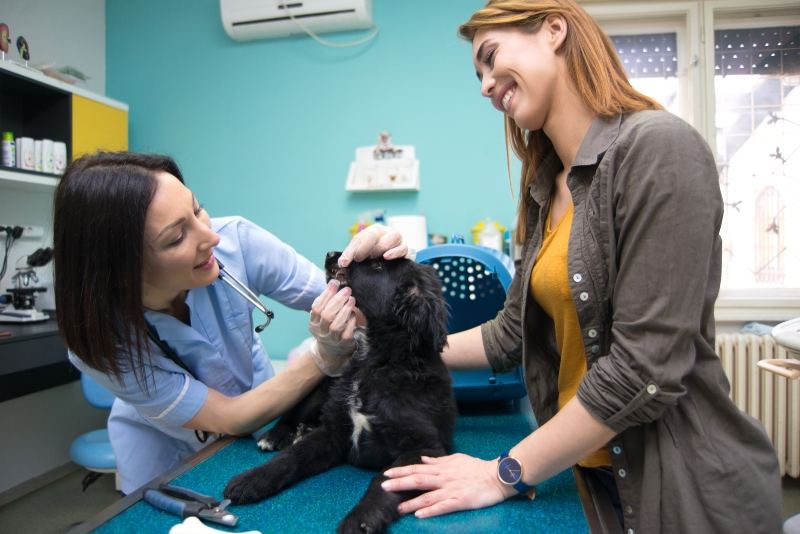 Moving with a pet to the Hunter Region?
If you're moving with pets to the Hunter Region, make sure you get in touch with your new local council to find out what you need to do and if you're building a new home in the area make sure it's built to accommodate your furry friends needs. The home design team at Hunter Designer Homes will be able to help with this.
You can see a list of the different Hunter councils here.