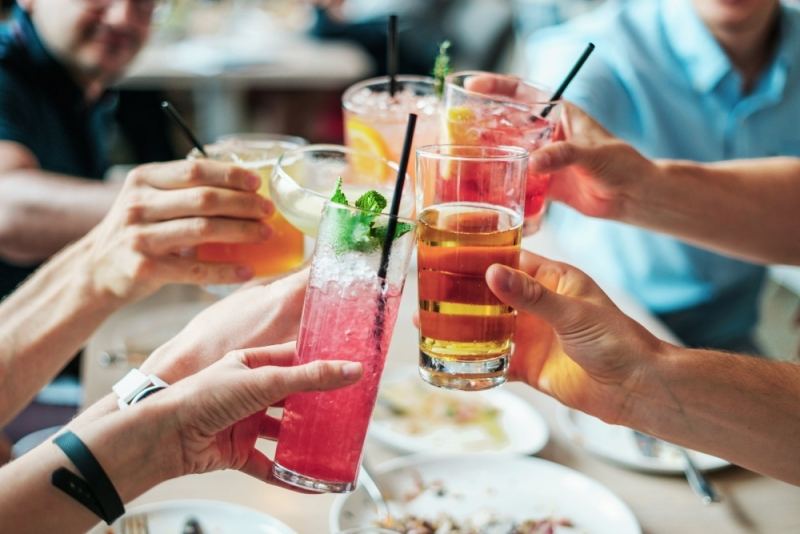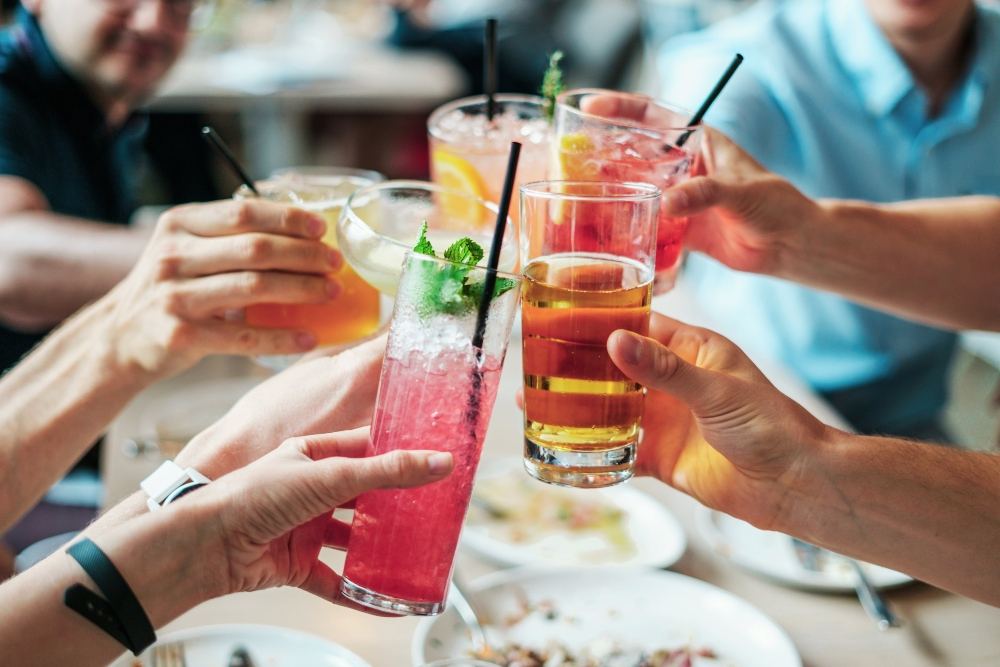 How to Plan a Simple Housewarming Party (and Still Have Fun)
After moving home, the last thing you want to do is make yourself more stressed with party planning. We want your plans to be as simple as possible whilst ensuring you and your guests have a great time.
Don't feel like you need to host your party as soon as you move in. Let yourself get settled and ensure you have all the furnishings that you want to show off. You want it to be the perfect party you always imagined welcoming friends and family into your new home. 
Below, we'll outline some steps you can follow to ensure you can plan a simple housewarming party where everyone has fun.
Come up with what type of party you'd like
You could choose from:
Afternoon tea

Brunch

Buffet Lunch

Dinner party

Garden party

BBQ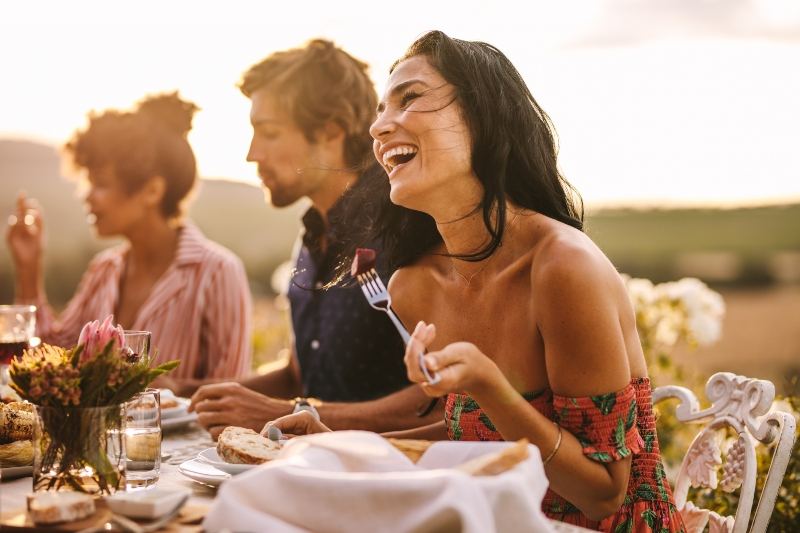 Choose simple yet delicious food
Let's face it – people love food! You want to plan your housewarming party food accordingly to your guests and the theme. Remember – keep it simple. There is no need to cook fancy food.
The most important thing to do is ask your guests in advance if there is anything they can't eat so as to make sure ALL your guests will be well catered for.
If you are having a lot of guests over, a buffet is a great option and can easily cover a variety of food types and dietary requirements. It can be prepared in advance, thereby reducing your workload on the day of the event. This is important as you don't want to be stuck in the kitchen whilst everyone else is having fun. 
If you do decide on a buffet, make sure you put labels on your food, so your guests know what they are eating. 
Another great suggestion that will save you lots of washing uptime is to look for some nice looking recyclable disposable plates, cutlery, and cups. 
If it's a fully catered dinner party type housewarming the best bet is to choose recipes that can be made in advance and are easy to cook on the night. Think lasagne or other oven-baked mains and easy to prepare salads.
When it comes to drinks, make sure you have plenty of water, fruit juice, soft drinks and ice available. Alcohol can become expensive and hard if you don't know what people like, so 'bring your own booze' is a good option to mention on housewarming party invitations. If you do cater alcohol the best approach would be to make sure you have a variety of the most popular options.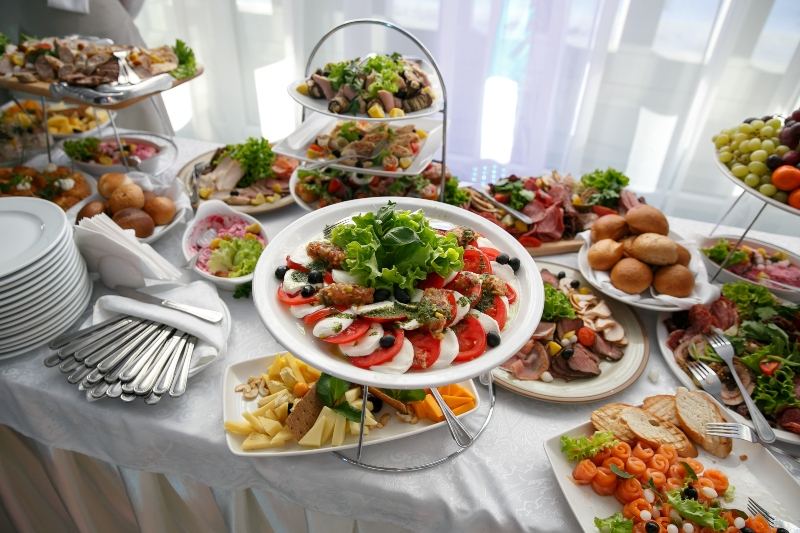 Themed Party
Want your housewarming to be a little more fun? Consider a themed housewarming party.
If you are hosting during the summer, you could have a BBQ beach party theme.
If you are having a casual fun celebration go with a Hippie boho theme.
If you are hosting a dinner party, make it a sophisticated black-tie affair or come as your favourite Bond movie character. 
The simplest party theme is to pick your favourite colour and get your guests to wear at least one item featuring the colour. 
There are so many options, but remember to choose a theme that's easy and fun for your guests.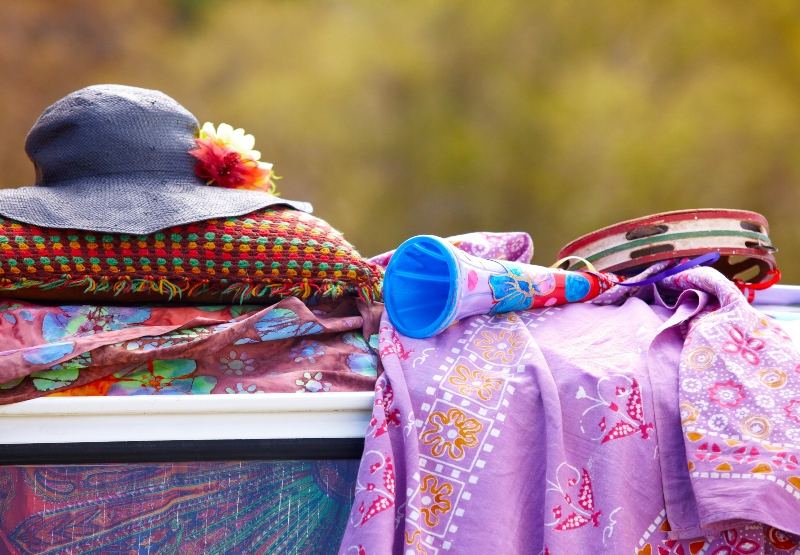 Decorations – Yes or No?
Your guests will be coming to celebrate your new home with you so don't feel like you need to change anything. However, if you do like "Welcome" banners, bunting and balloons jump in and have some fun with this part of the Housewarming party prep.
You can get some great bargains online or from local party supply shops. 
Another stylish option is to fill your home with candles and fairy lights. This will create a warm welcoming vibe and you can reuse or gift these items after the party.
If you have a set theme, make sure your housewarming party decorations fit in with that theme. 
Fun decorations come with fun housewarming party games, keeping in mind that some guests may not want to get in involved and you don't want to make them feel awkward about this. Leaving games lying around such as Jenga and connect four means guests can choose if they want to get involved or not.
If children are coming, make sure you provide suitable fun and games for them as well.
Get the invitations sorted
Once you have decided on the type of party you want and have a date in mind, it's time to organise your housewarming party invitations.
Many people use social media to create events and invite guests, as it is good for RSVP's and keeping people up to date. Some of your guests may not have social media, so remember to invite them through paper invitations or phone message. 
Consider inviting your new neighbours. It's a great way to break the ice and kick off new friendships. Plus you never know when you may need their help or vice versa.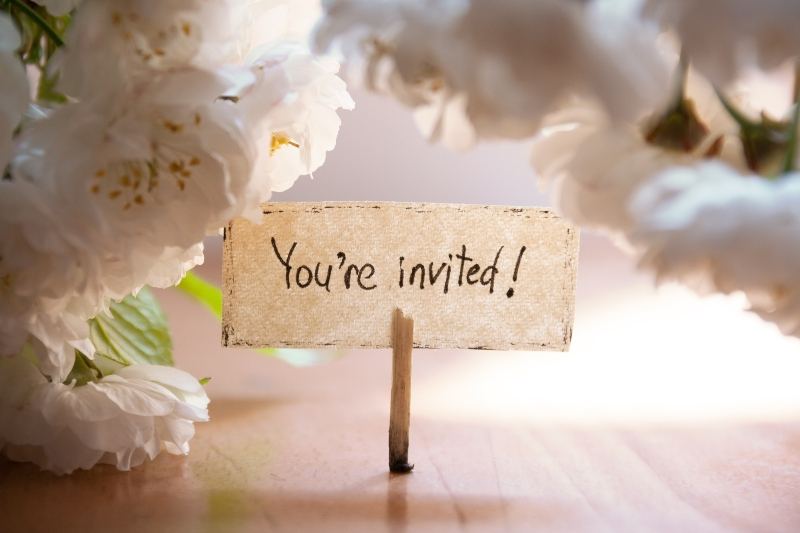 Don't stress!
If you feel like your house warming party planning is getting out of hand or making you feel stressed, stop and remember that it's your friends and family coming to celebrate with you and they'll be happy with whatever you organise. They may even be willing to help with the party prep or cleaning up.
The most important thing at the end of the day is to have fun!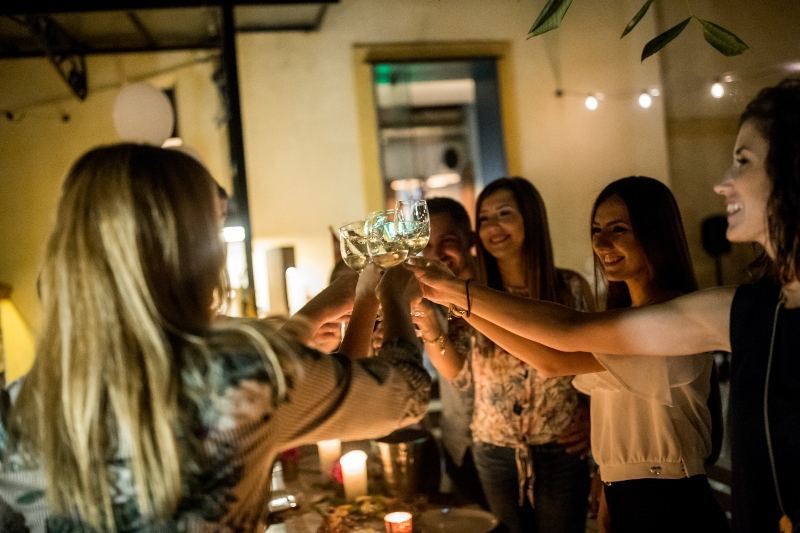 Building your New Home is step 1
Before you can have a fabulous housewarming party you will need to build a beautiful new home. The good news is that Hunter Designer Homes are here to help you choose the right design, and hold your hand through the entire home build experience.
We are the Hunter Valley's premium New Home Builders so you will be in good hands.