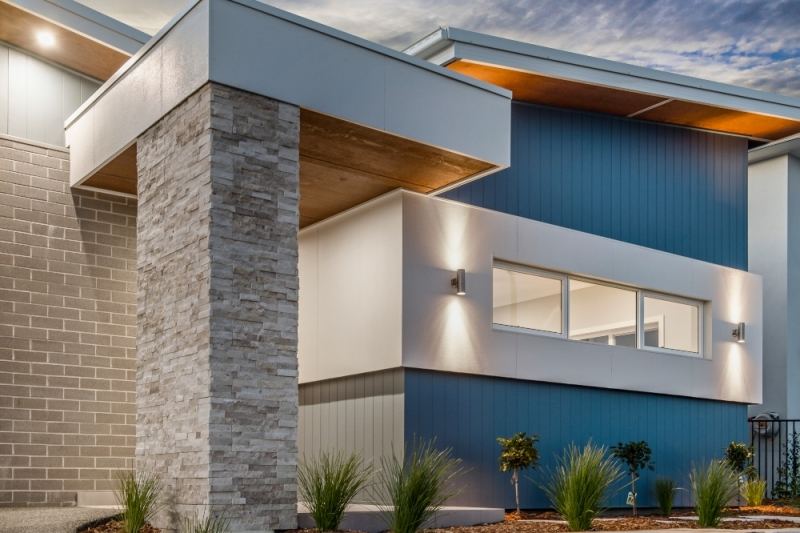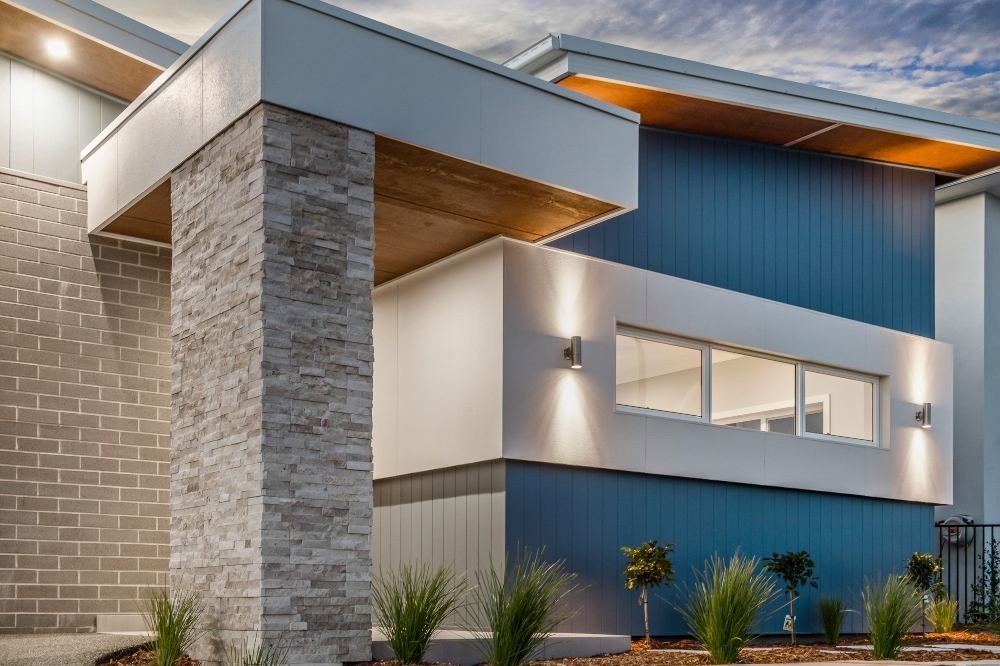 House Façades: What They Are and Why They Matter when Choosing a Home Design
When building your dream home, it's essential to pick the perfect house façade. Many people have never heard the word before, but you'll need to think carefully about it after picking your home's layout.
Below, we'll look into façades, what they are and why they matter when you're choosing a new home design.
What is a house façade?
House façades refer to one exterior side of a house – typically the front. The word "façade" is a French word, meaning "frontage" or "face".
Pronounced "fa'saad", it's one of the most important parts of your home design. It creates the first impression of your home – its "street appeal – forming its personality and setting it apart from all the other houses in your neighbourhood.
Façades create a statement
Whether it's big and bold or subtle and modern, your façade will represent your style.
When building a home, facades will often be your last decision. Your first focus will typically be on the home's layout, your block of land and how many rooms you want. Facades tend to be a bit of an afterthought. The cherry on top to make your new home just right.
You may visit a display home, love the layout, but hate the front of the house. But that's ok because you can change that part of the house by simply choosing a different façade. Ask the building company what façade choices they can offer you. Most will have two to three choices per house. Make sure to keep looking for the right façade till you're completely happy. It's a really important part of the design process to get right because a perfect floor plan with the wrong facade could ruin your dream home.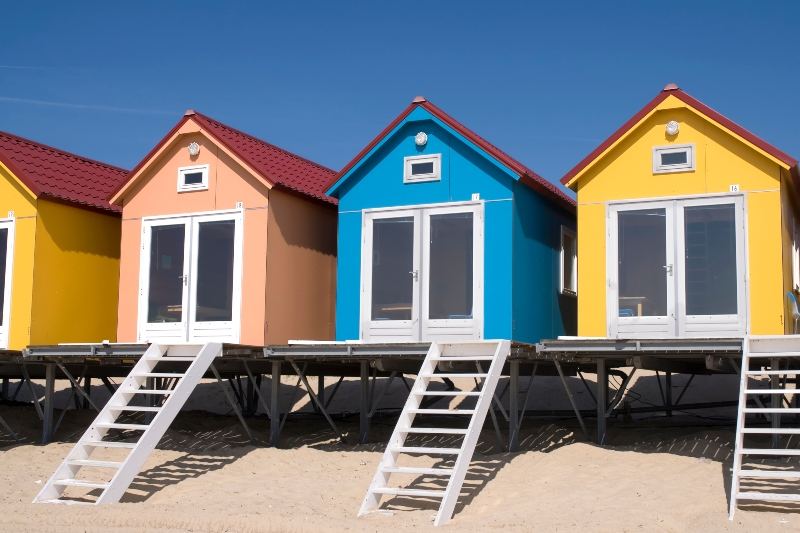 Colour and materials have a big impact
There are countless choices of colour and materials to land that perfect façade, but it'll come down to your budget and personal taste.
Some options to consider include:
Bricks

– having a façade made of brick (yellow, red or brown brick, for instance) can add depth and texture to the outside of your home, giving your house an earthly fee. Or you can go for a more modern colour like slate-grey; 

Stone cladding –

exterior cladding made from stone will give your home an elegant and distinctive look, whilst also providing excellent insulation;

Masonry

– a traditional material, masonry uses a mixture of stones, tiles and bricks, creating a rustic, rural look to your home;

Concrete

– concrete façades come in different shades of grey and white, are highly durable and don't require much maintenance;

Glass enclosures

– glass is quite a popular material as it not only creates an exquisite external look. You'll need to consider maintenance sun protection with glass façades, but it lets a whole bunch of natural light into the building. 

Wood

– A wood feature can lift a home from being ordinary to extraordinary and with not too much extra cost. Thick slabs of wood can look amazing but so can a number of finer bits of wood used in a row to make an eye-catching feature.

Steel

– Steel if just the ticket if you are seeking a modern architectural feel for your new home or you might be seeking a home with a bit of industrial chic.

Render

–

Rendering refers to the process of applying a coat of cement on the external walls of your new home. The main purpose is to cover the brick with a smooth or textured finish depending on what aesthetic finish you prefer. it also offers waterproofing and fire rating qualities.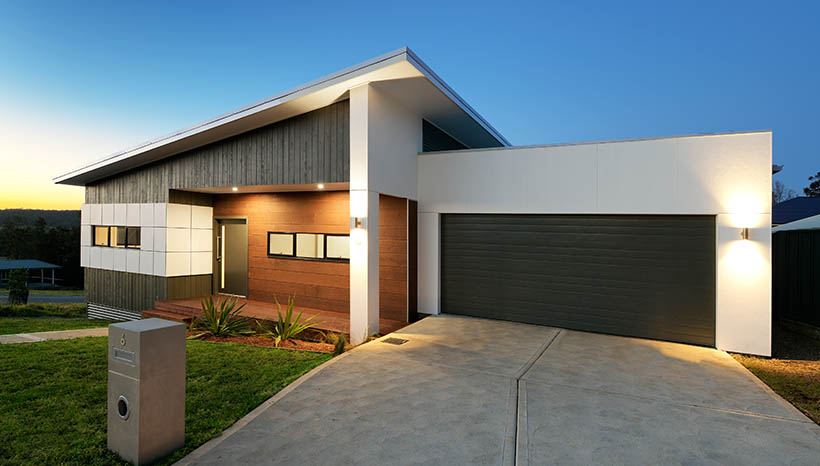 Lighting
Your new home's facade is not only impacted upon by the design and materials you choose but also by how you choose to light your home once it's complete.  Good lighting, especially at night will make your house stand out from your neighbours as the most impressive. Be it garden lights shining back onto the house or feature lights built into your home the impact will be noticeable and well worth the cost. Not to mention how nice it will make you feel when you arrive home late at night to see your new home in all its shining glory.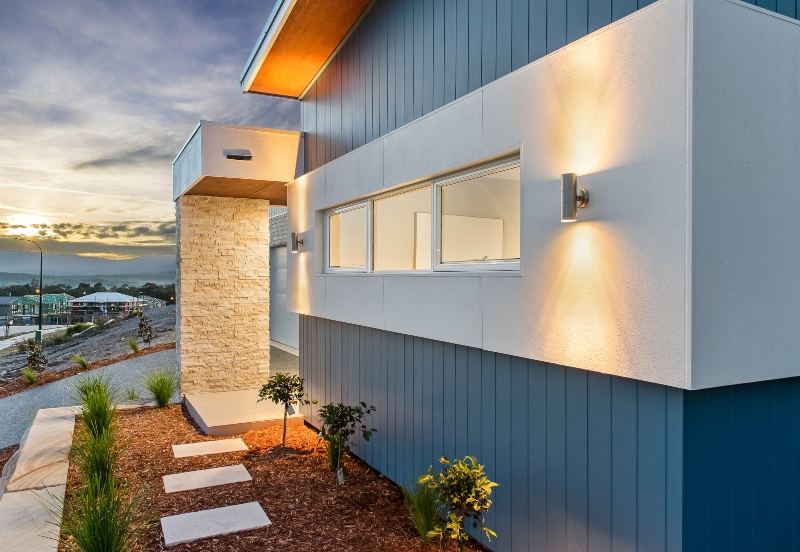 Consistency of Design
We advise making your façade consistent with your home layout and interior style. Consistency between the outside facade & the inside of your home will bring about a sense of connectedness and provide a much more rewarding living experience. Your builder or an interior designer will be able to help with this.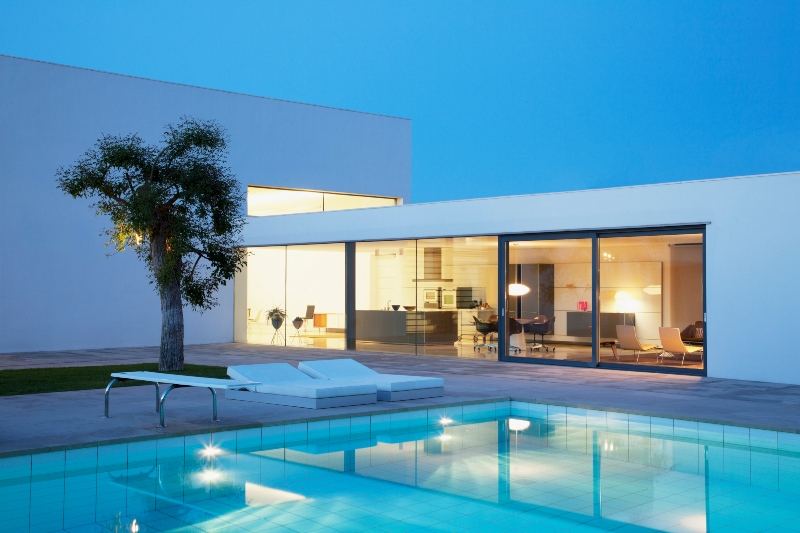 Façades can improve the street appeal and value of your home
If your home has excellent street appeal as a result of a stylish façade and feature lighting it can play a key role in increasing the value of your home when it comes time to sell.
People will be more likely to buy if your façade has a stylish, high-quality look giving that gives an amazing first impression.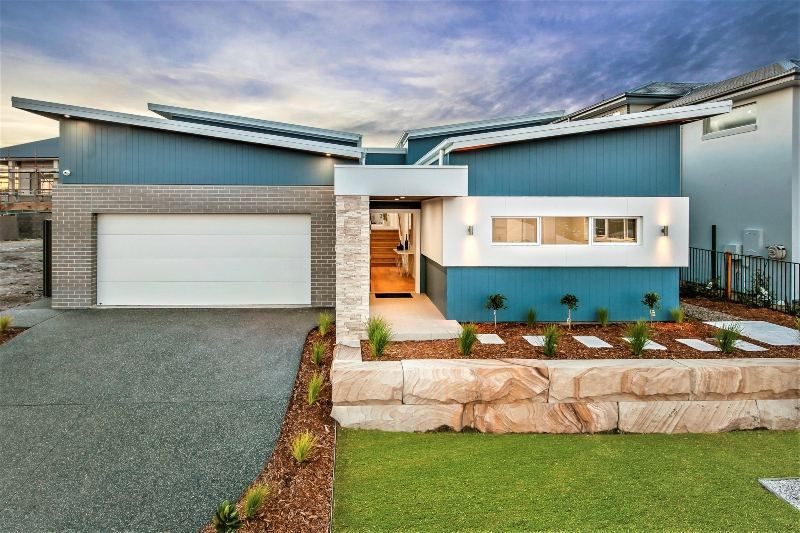 Considering a façade for your home in the Hunter Valley?
At Hunter Designer Homes, we have a whole catalogue of home designs with multiple façades. Our project home specialists can help you pick the perfect home façade that reflects your personality and is appropriate for your budget.
We specialise in building project homes in Newcastle and the Hunter Valley. If you're looking to build your dream home in this area, or just want to know more about house façades, give us a call today.