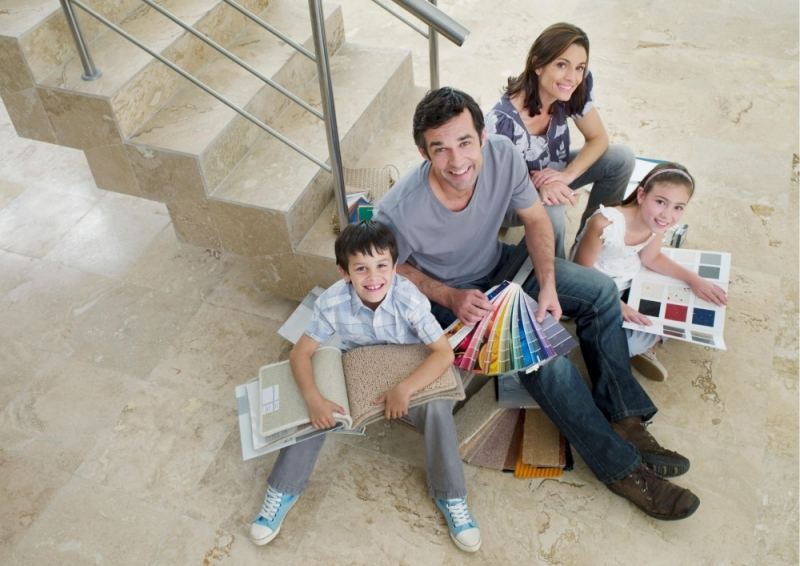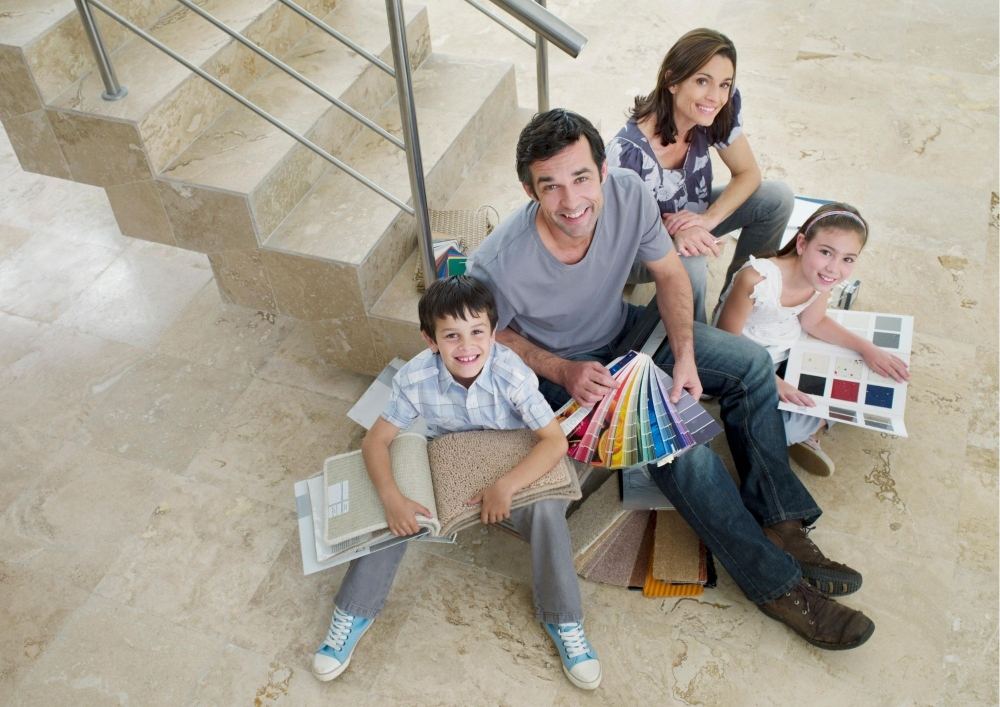 10 Unique Ways to Personalise Your Project Home
You've just decided your brand new project home design, and you're now looking to make it suit your own personal taste.
You'd be amazed at how much you can change, both inside and out. Making sure your new home suits you and your lifestyle is critical during the personalisation process, so that you're happy with the result once the home is built.
Below, we've put together 9 unique ways you can personalise your project home, turning a new house into your new home.
1. Appliances
Trust us – you'll spend lots of time in the kitchen of your new home, so you're going to want a range of high-quality appliances to create an environment to suit you. Project homes come with a number of appliance inclusions and optional upgrades, so check what's on offer. Alternatively,  you can choose your own appliances if you prefer (but remember to advise your builder of their dimensions – otherwise your groovy new microwave may not fit!)
You will most likely have the choice between an electric cooktop on your kitchen bench, providing a smooth glass surface. Or, perhaps, cooking with gas may be your thing – especially if you fancy yourself as a talented home chef. Perhaps consider purchasing your own smart fridge – there are plenty of fridges for sale that can connect to your smartphone. You'll be able to monitor the fridge and its contents even when you're away. 
It's these appliances that can really make your house feel like a home.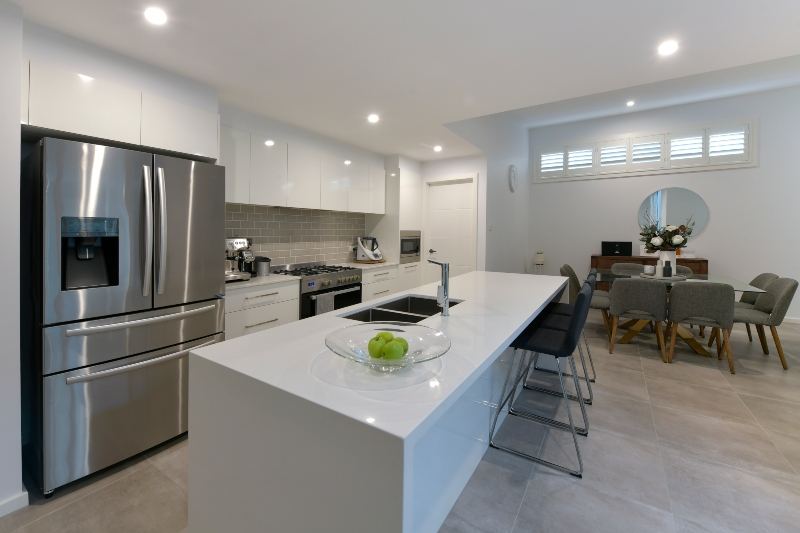 2. Flooring
You'll spend even more time looking at your floor – it's everywhere and will have a considerable impact on the overall 'feel' of your living space. You may prefer ceramic tiles, carpets, floorboards, natural stone, laminate, or vinyl, and you may like to choose a combination of both. You may prefer hardwood flooring for your living room, porcelain tiles for your bathroom, marble for the kitchen and carpets for the bedroom. The combinations are limitless.
Of course, part of the decision will also involve choosing the right colour. Light coloured flooring, for example (such as white or cream coloured tiles), tend to make your rooms seem larger – this also may be handy if your house doesn't receive much natural light. But you may also want to colour your floors to match other floors in the house or match the walls and furniture. 
If you're not sure what you prefer, consider hiring a stylist as they can advise on the entire colour scheme for your new home from the floor up.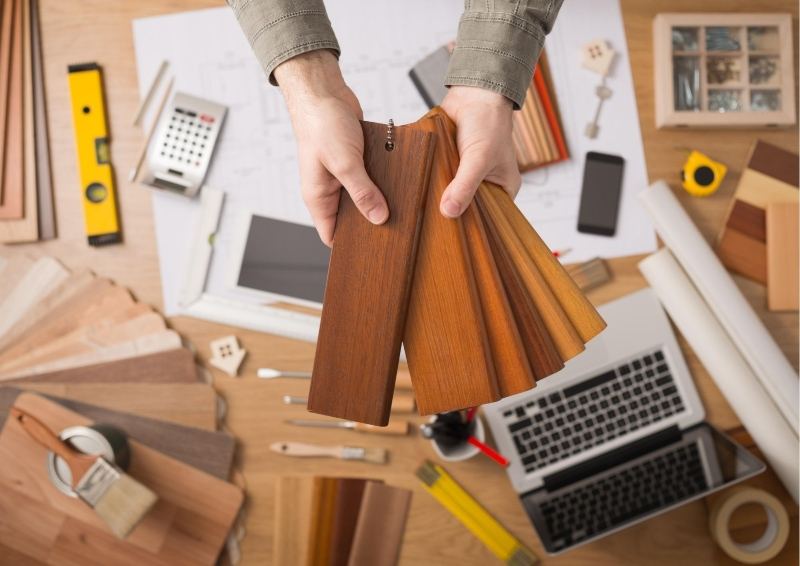 3. Fixtures and fittings
'Fixtures' typically refers to personal property that is attached to a house and therefore 'becomes' part of the house itself. They're really important parts of your home, because they ultimately become an inherent part of your design and represent your style.
This can include things like personalised ceiling fans, lighting, air conditioning units, built-in shelves and wardrobes, blinds, shades and shutters. You'd be amazed at the impact different lighting features have on the mood of a space. They can make a room feel modern and stylish or cosy and warm. Similarly, the type of taps you use significantly influences the overall look of your home. You might choose to go with smooth and sleek or maybe an offbeat antique kitchen tap to really stamp your personality on the kitchen.
All project homes come with a certain quality of fixtures and fittings with the option to upgrade or choose your own if there's an item you've set your heart on – like a beautiful feature light in the living room. Remember to check what fixtures and fittings are included in your new project home package as this does vary from provider to provider, as does the quality.  You may decide to accept what's included and fits your budget and look to upgrade over time.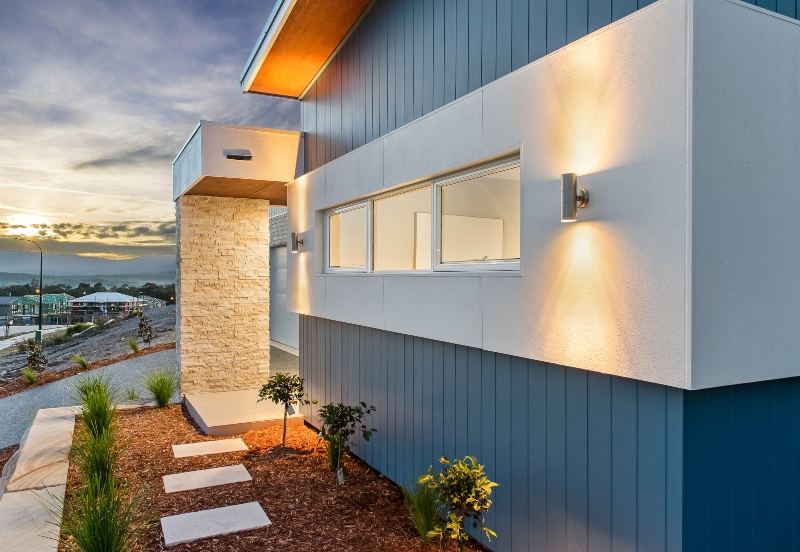 4. Colours
Picking the right colour for your walls, ceiling and doors can be a bit of a scary process, and that's understandable – it's a big decision. But there's no need to feel overwhelmed when you purchase a project home, as the salesperson will recommend a painter or stylist to help you choose the right colours for each and every room so it perfectly suits the design of your new home and reflects your own personality and lifestyle. 
Having colours you love throughout the house will make the whole atmosphere feel more homely and welcoming. You could use colour to feature different doors in your new home, which can have a striking effect. Imagine having a brightly coloured front door. You'll feel amazing just walking into your house because you'll know that that door colour was your choice. Feature walls (see below) are another way to use colour and can take a room from ordinary to amazing.  
Colour is the best way to personalise your new home so take some time with this. Get expert advice and spend some time on Pinterest.  The benefits of getting your colour scheme right will show for many years to come.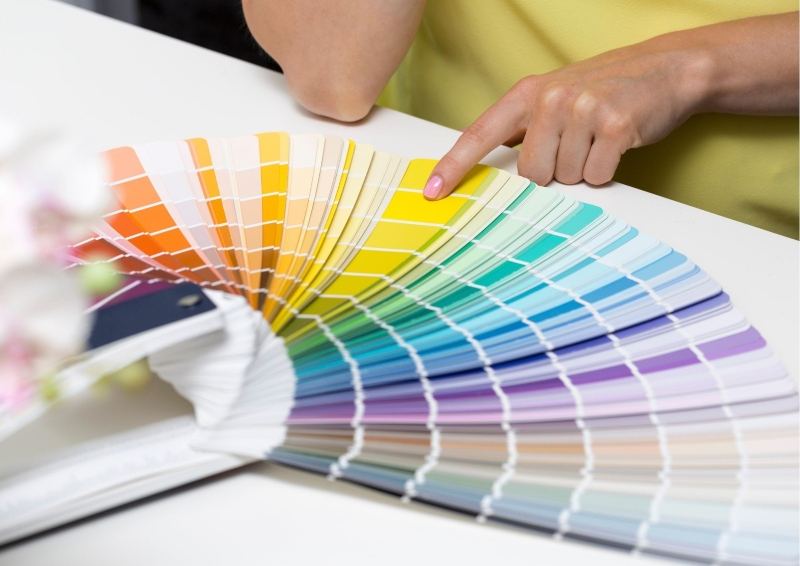 5. Facade and roof style
The external facade of your home, including the style of the roof,  is what you're going to see first when you arrive onto your doorstep. It's also going to be the first thing your guests see when they visit. With a facade you love, it's going to feel wonderful pulling into your driveway and feel proud of your new home.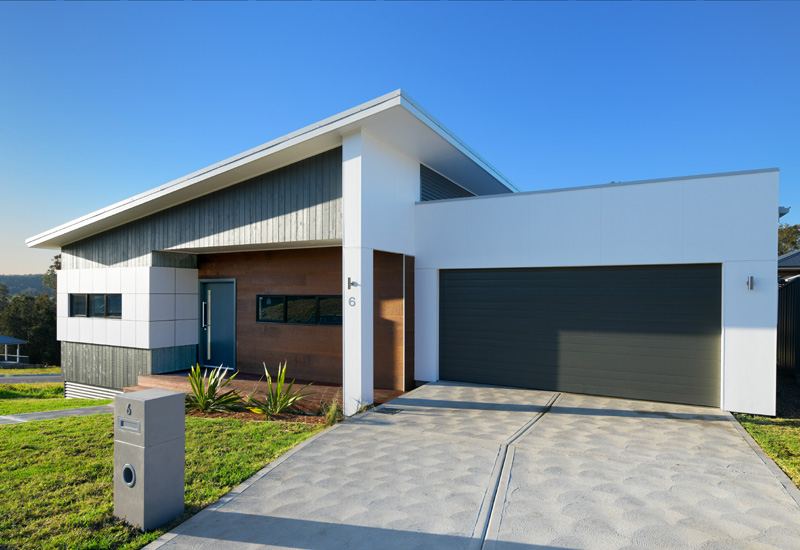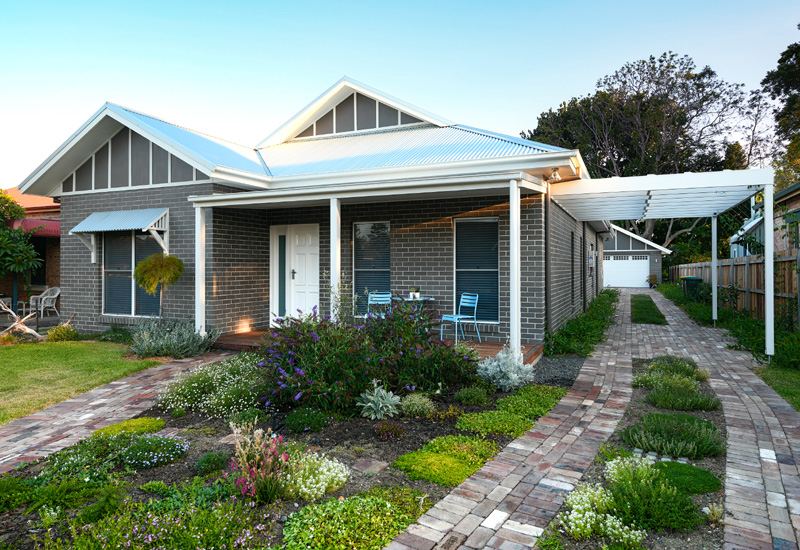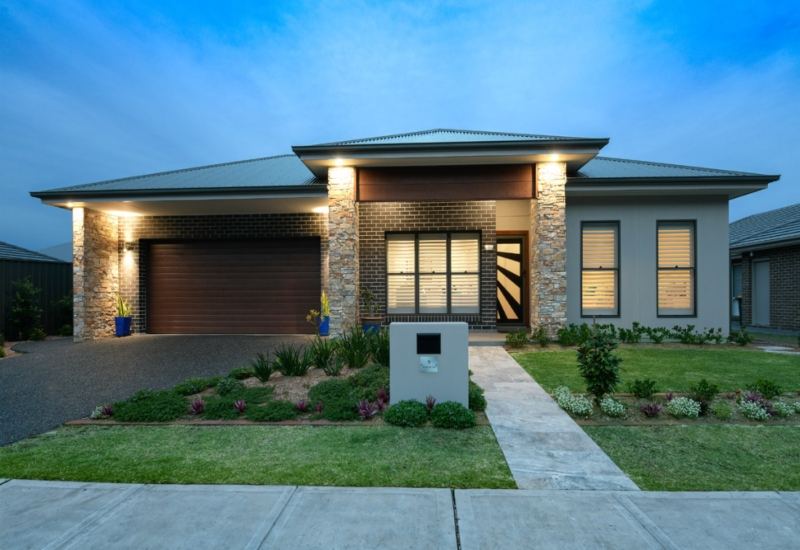 Here at Hunter Designer Homes, we've got the choice of 3 different facades – the skillion facade that looks quite modern, the gable facade that has a country feel to it and the hip facade that suits any situation.
The best bit is that the three facades are available for all of our home designs giving you a huge amount of choice.
Take the time to visit a display home where you can see these facades in real life, and picture yourself living in a house with those external looks. Having good street appeal will also impact positively if you choose to sell at some point in the future.
6. Wardrobes
We often take wardrobes for granted, but it's these things that organise our lives. Choosing the right type of wardrobe for your new home will determine how well you organise your life and how much you enjoy getting dressed each day. 
Consider an "Open Plan wardrobe", where you can simply walk-into your wardrobe and pick the clothes you choose. Keep in mind you can also choose how the "walk-in" area is designed – you may want more hanging space or more drawers or sections for your shoes or handbags. The choice is yours.
If you're limited by space or simply don't need a huge wardrobe you may instead go with built-ins with sliding doors. The sliding door section can be made from all sorts of material but mirrored is by far the most popular choice as it not lonely allows you to see how good you look but makes your room feel bigger too!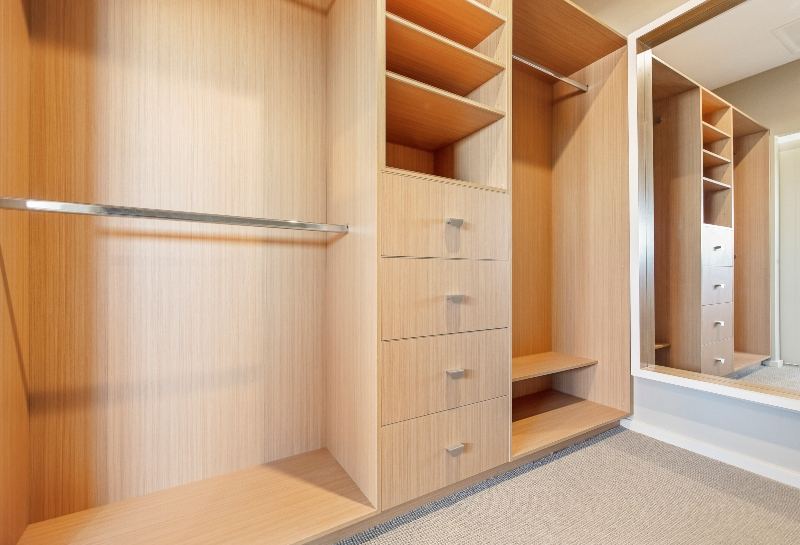 7. Room Use
When it comes to room use in your new home you'll have quite a bit of choice. For instance, in the kitchen, you can have a butler's pantry that gives you extra preparation benches and a sink or you can opt for a standard full-size walk-in pantry if storage space is more important to you.
You may want to transform one of your bedrooms into a home office or an entertainment room, keeping in mind that cabling and lighting may need adjusting to suit the room's new purpose. Try a built-in feature such as a recessed area for your TV. It can take a room from ok to amazing and give you valuable extra space.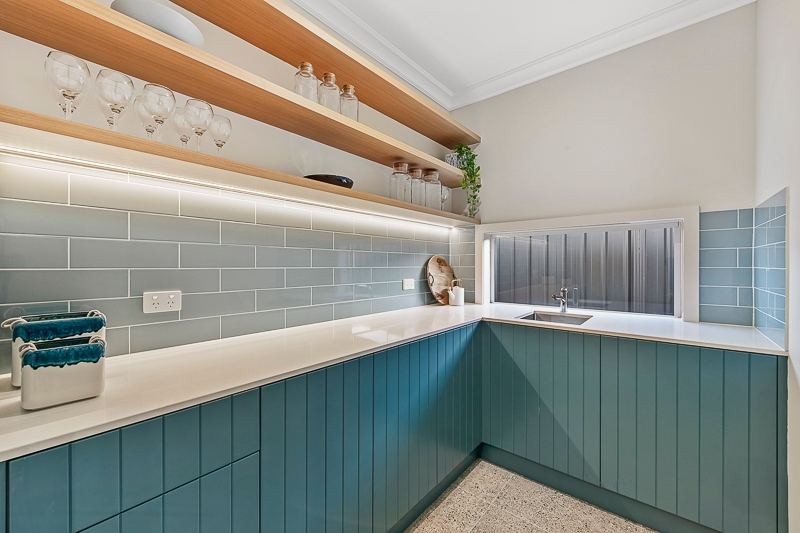 8. Feature Walls
Feature walls are walls that stand out from your ordinary run-of-the-mill wall. These walls create a striking effect through the use of unique colours and textures. It only takes one wall to create a truly stylish unique living space.
If you're looking for a feature wall with a unique texture, consider building a stone or a timber wall. Natural stone, in particular, can offer a sleek design to make your home feel earthly and warm. A feature tile wall can look amazing especially given the range of colours and shapes available these days or, perhaps, you've found a really interesting wallpaper design you like. Check what's included in the Project Home design you've chosen as it may already include a feature wall.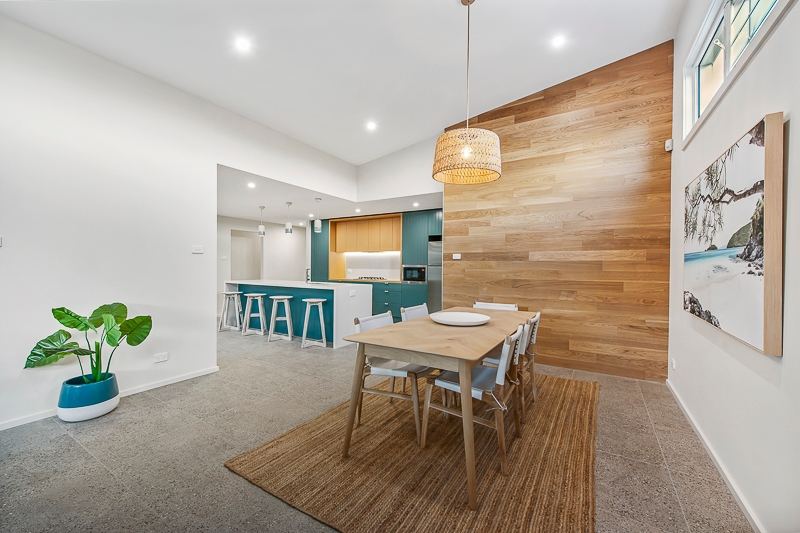 9. Windows
Browse the different types of windows available and you'll be surprised just at the sheer amount of window types available for homes. Some of the main window types you might consider include:
Sliding windows

– these windows typically contain two single windows with one of them overlapping the other, with the ability to slide them open and closed.
Awning windows

– these are windows that open outwards and are great for when it rains. You can open the window without having the raindrop inside the house.
Double Hung windows

– these types of windows are great due to their long-term strength and the low maintenance required. There is a range of opening options, where you can open either the top or the bottom sash (or both) to ventilate your home.
Louver window

s – old fashioned styled windows that have made a modern comeback and are highly secure.
Skylight windows

– you may wish to see the sky from inside your home, giving your rooms some extra natural light. Installing a window from your roof is the perfect solution for this.
Windows will be included in your project home quote and you may be able to choose from a range – but make sure you check on this as having windows you love will make a big impact on how much you enjoy your new home now and for years to come.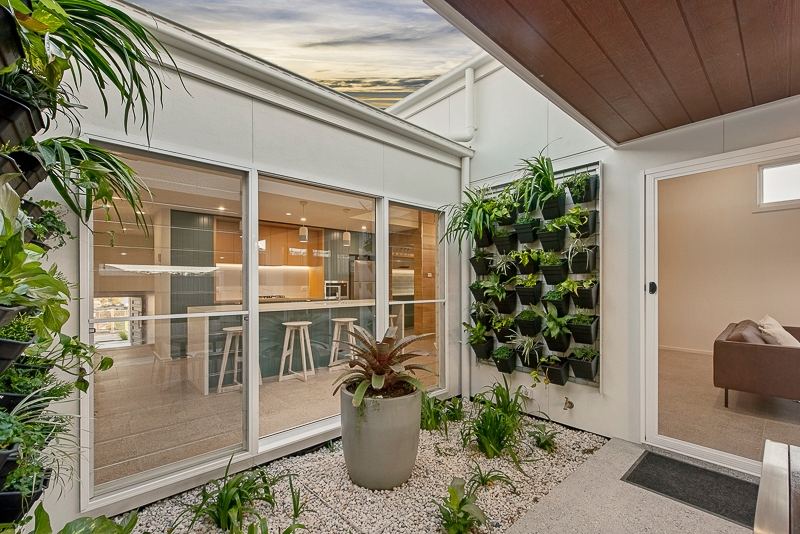 10. Outdoor entertaining space
When your guests come over, it's great to have an outdoor place where you can relax, especially in summer and as Aussies, we love spending time outdoors.
Alfresco areas are a great way to extend your living space and have come a long way in both size and quality. It's not unusual now to have an Alfresco area to include a sink, bar fridge, and barbeque set up with all the features of a full kitchen. And if it rains your outdoor fun won't be ruined. It's also a great place for kids or grandkids to hang out.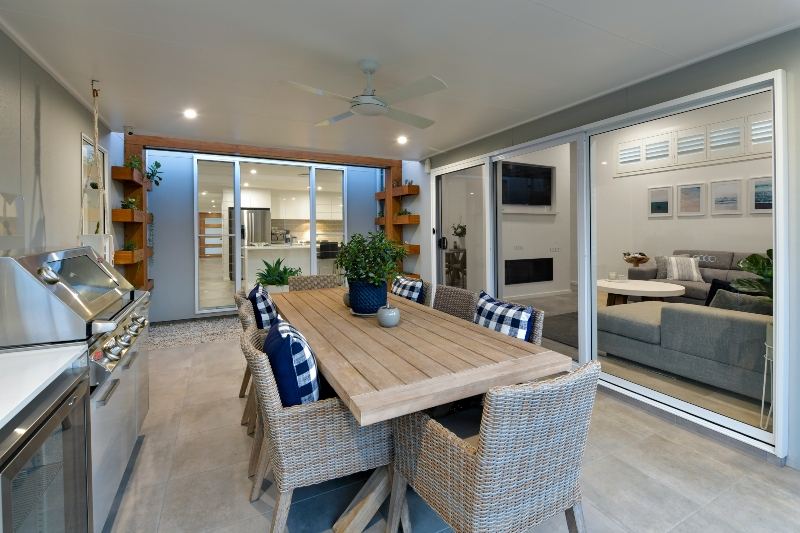 Like to know more about Project Homes in the Hunter Valley?
If you're looking to build a project home in the Hunter Valley, you're probably looking for ways on how to personalise it too. Feel free to reach out to our expert project home designers here at Hunter Design Homes, where our friendly team can help you pick the right designs for your dream home in areas around Lake Macquarie, Newcastle and Maitland.
You can ring us on 1300 657 487 or email our team at sales@hunterdesignerhomes.com.au for a tailored consultation.