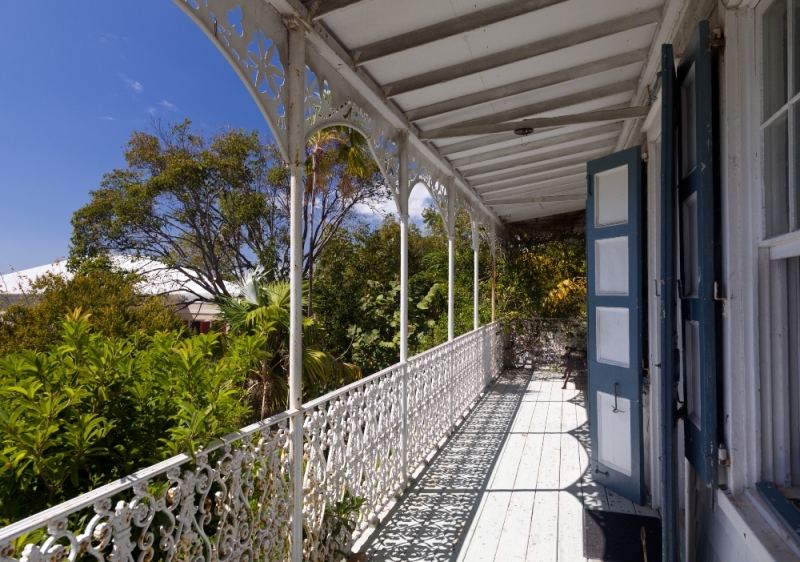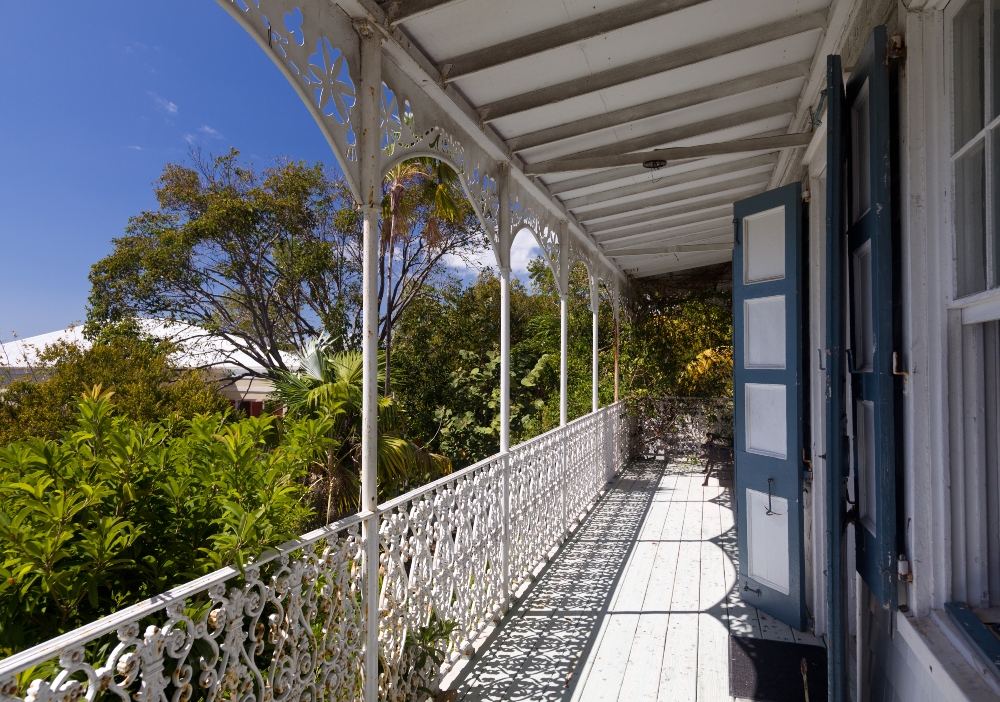 What type of outdoor living area suits you best?
When you're designing your brand new home, you'll have some important decisions to make about the outdoor living area.
If you're wondering what the main options are, and which style is right for you, then here are some of the most popular choices. 
First – think about how you'll use your outdoor space
The first thing to think about is how you want to spend your time outdoors.
Are you looking for a quiet space in which to relax and enjoy some peace and quiet? Do you want to set up an outdoor gym? Or are you after a spot where you can enjoy a casual barbeque with friends? Or an area for the kids to play on a rainy day. 
Thinking through what you will do in your outdoor areas will enable you to pick a style that will give you maximum use and enjoyment. 
Alfresco Area
'Alfresco' literally is Italian for 'in the fresh (air)'.
An alfresco area is an outdoor area in your home you'll be able to enjoy every season of the year – rain, hail or shine. Alfresco's act as extensions of your home. Yes, they're outside, but they're still underneath the main roof of your house. They aren't "added on" after the home design, but rather form part of the original house and roof structure.
Why choose between the indoors and the outdoors when you can have both? Enjoy the best of both worlds in your new home with a fresh, beautiful alfresco area. It's an exquisite element you can add to your home design, featuring the perfect outdoor area for all-year-round entertainment or just pure relaxation.
See our blog on Alfresco Areas if you'd like to know more about them.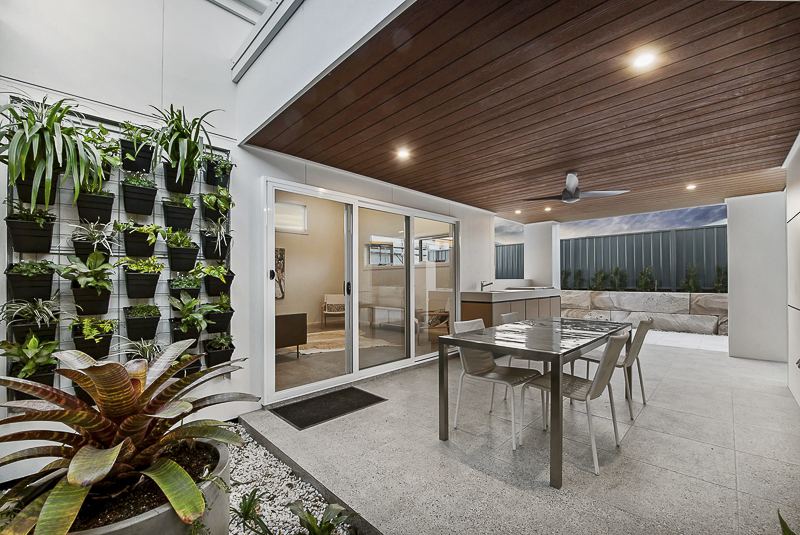 Sundeck
If you're a sunseeker and imagine entertaining outdoors a lot, then a sundeck will perfectly suit you. 
Not only will it help you create a safe and comfortable space for your visitors, but a sundeck can provide you with additional space for other outdoor accessories. You'll have plenty of room for a BBQ, potted plants or maybe even a firepit that will spruce up the colour and style of your home.
A sundeck is also a wonderful way of drawing attention to a particular view or angle you would like to highlight and you can have a few different levels of sundeck to add extra visual appeal.
Because they can be built on supports of varying height, they're especially suitable for properties on land with a slight slope, or where the backyard is uneven. Read more here about choosing the right block of land for your property.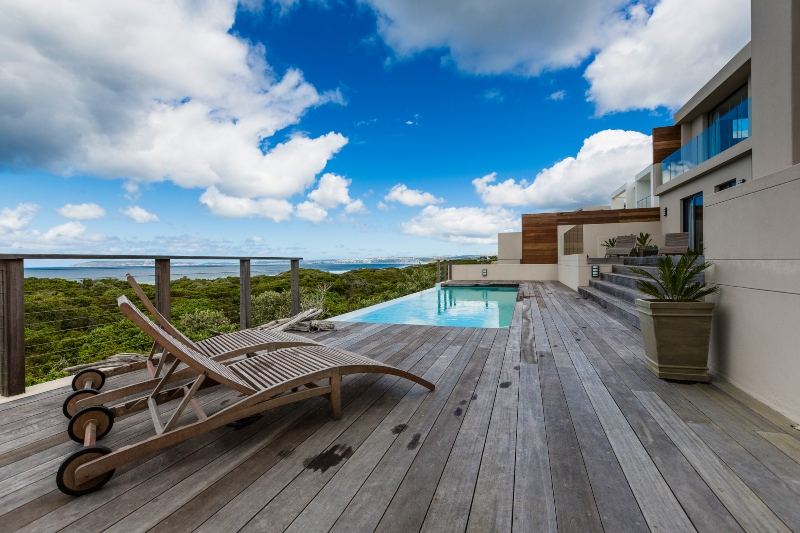 Pergola
A classic symbol of the Australian outdoors, a pergola is a structure that is supported with columns that run along the sides, and beams crossing over the top to link up the columns.
Most pergolas are covered, providing you with protection from the elements and the opportunity to be outside in just about every type of weather. By adding a pergola to your property, you'll get access to many extra hours of enjoyment each year.
Some people also choose to leave their pergolas uncovered, opting instead to encourage beautiful and colorful climbing plants to grow over the beams.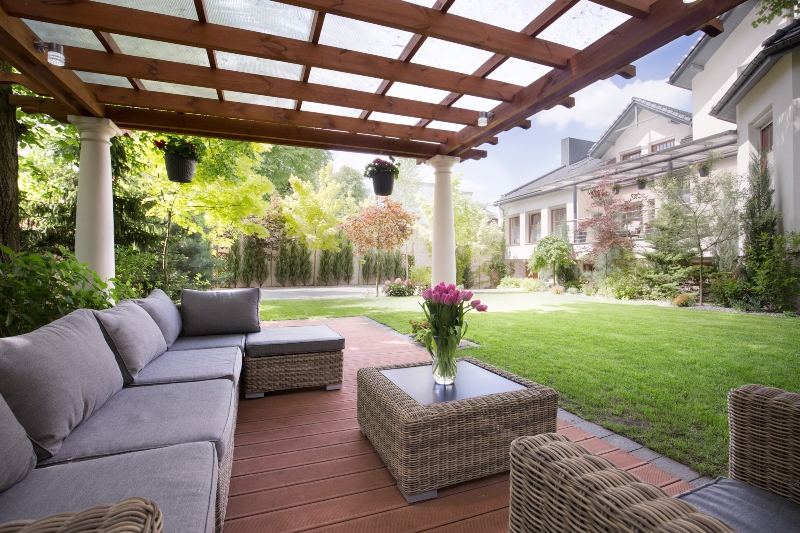 Verandah
A verandah is another type of shading structure, which often runs right around the home.
They're typically connected to the main house, and often built with the same materials. Verandahs can be curved or flat and be made of transparent materials to let in the light.
Because they are covered and secure, verandahs give you plenty of outdoor living space. They're wonderful for creating cosier, more intimate areas where you can relax on a comfy couch with a drink and a good book. 
They also look stunning and bring a wow factor that improves a homes overall appeal.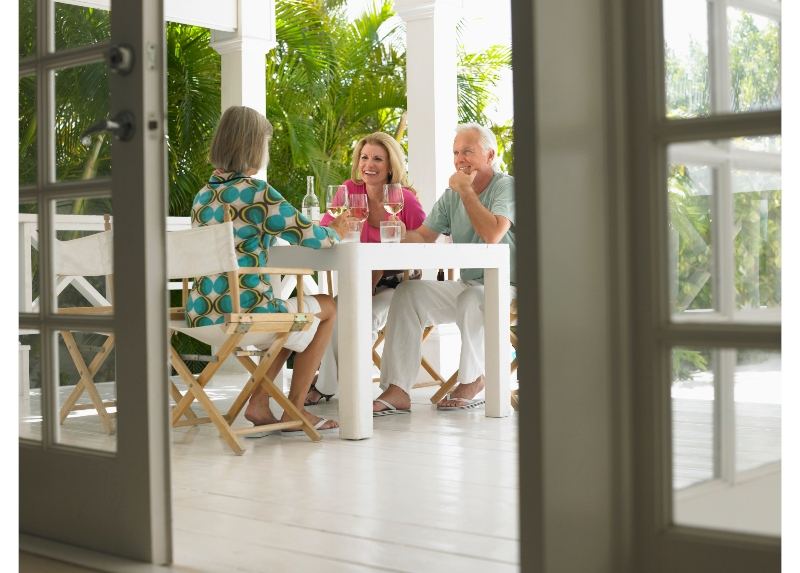 Looking for an outdoor area for your new Hunter Valley home?
When you build with our team here at Hunter Designer Homes, we'll help you design just the kind of outdoor or alfresco living area you want.
We have a team of professionals ready to discuss your ideas and help you get the best use out of the available outdoor space.
Whether you're in Newcastle, Maitland, Yong, Cessnock or Lake Macquarie, we'll be sure to deliver the right outdoor area design that sparks your interest. 
We'll also look at what will work best in relation to your main building, and what will suit your particular parcel of land.
We've put in many decks, pergolas and verandahs across the Hunter Valley area, and can build unique outdoor structures for you to create a space you'll enjoy for many years to come. 
Get in touch with us today and let's explore what outdoor areas there are available for you.