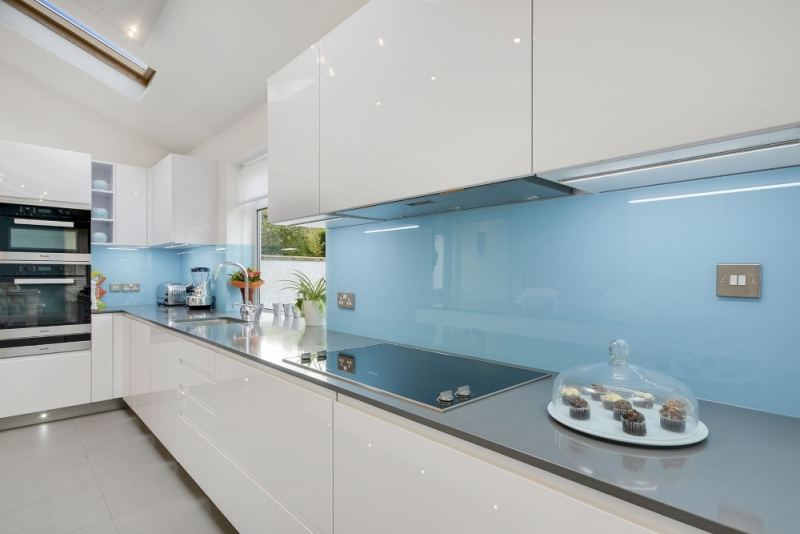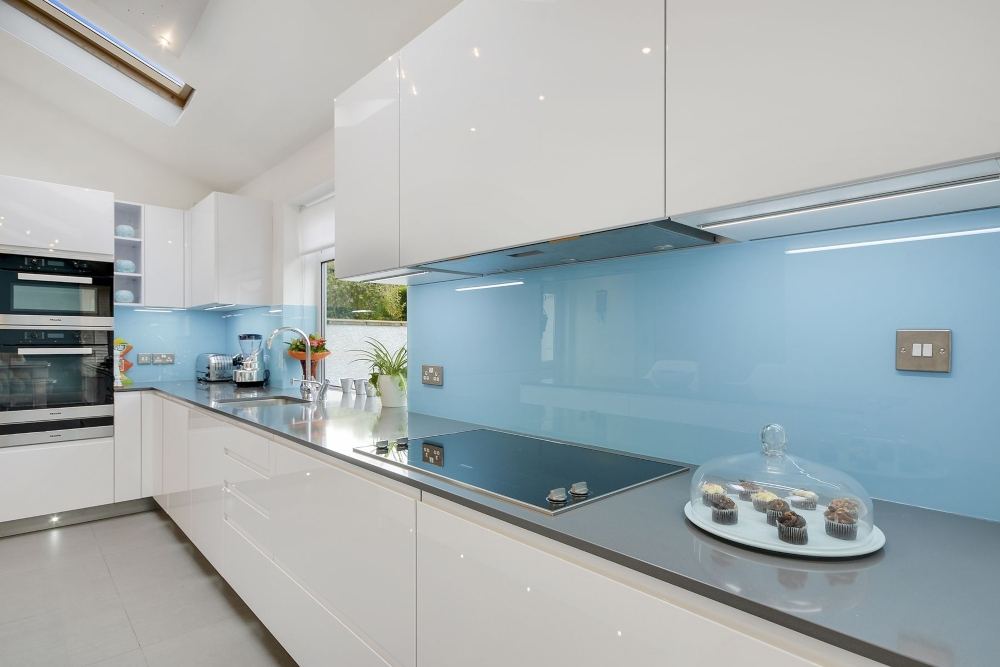 Kitchen Splashbacks: Glass or Tiles? The Answer is Simple
When you're building a kitchen, it's easy to get carried away figuring out whether you should use glass or tile splashbacks.
There are lots of options in the market – stone, stainless steel, acrylic and others.
But glass and tiles continue to be the top two popular choices for Aussies, and it's easy to understand why: they're the best!
Below, we'll look at exactly what splashbacks are and which you should choose. After considering each factor, you'll see that the answer is simple.
What are kitchen splashbacks?
A kitchen splashback is that 'sheet' you place on the wall of your kitchen to protect it from food and liquid spillages, greases and other marks that appear on the walls when preparing food.
You'll normally find them behind the sink or oven, or even on a benchtop. The idea is you place them somewhere where there's a higher chance of splatters and moisture, but you can place them really anywhere. 
Do I need a kitchen splashback?
Yes.
If you don't have a splashback, unwanted moisture and splatters will appear all over your walls.
While this may mean nothing at first, a build-up will eventually lead to mould – this can be expensive to address later down the track.
Glass or tiles: which is best?
So let's go through the benefits of both glass and tile splashbacks. By comparing the two, the answer you need is easy to see.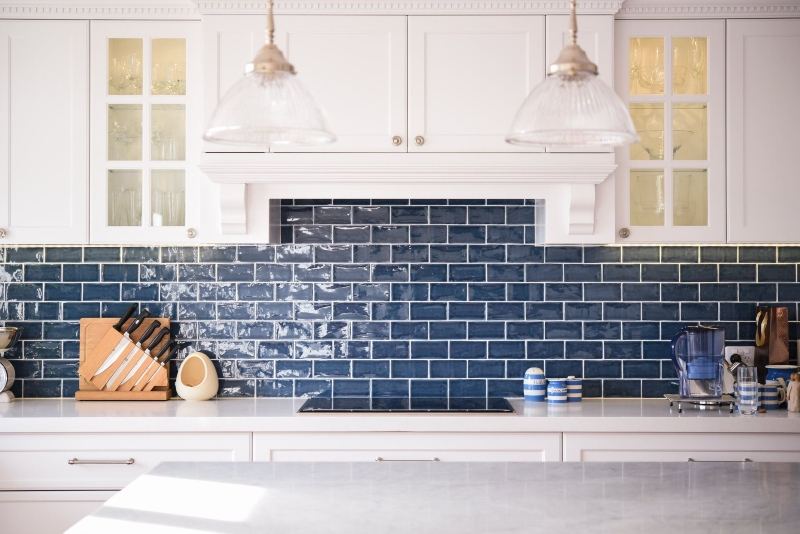 Glass: the benefits
Glass splashbacks are incredible for a whole range of reasons.
They'd be a fantastic addition to your kitchen no matter what home you have.
Cleanliness
Kitchen glass is extremely clean and hygienic. No matter how dirty it gets, all you have to do is spray with some disinfectant or a glass cleaner and your work is done.
If you clean it regularly, you won't have to worry about any nasty build-up of grease or oil.
Style
You're free to do pretty much anything you want with glass. You don't need to just get a transparent sheet – get a sheet with style!
You can get glass complete with amazing colours and designs, decorate it with photos that mean something to you, or buy one with stylish designs that'll make you proud of your kitchen. 
Brightness
Glass splashbacks will make your kitchen seem super bright because light reflects on glass! Your entire kitchen will emit a bright and radiant atmosphere that you, your family and your guests will love.
It's one of the best ways to maximise the amount of natural light in your home.
And if you use mirrored glass, you'll even make your kitchen seem double the size as people see a reflection of your whole living area on the walls.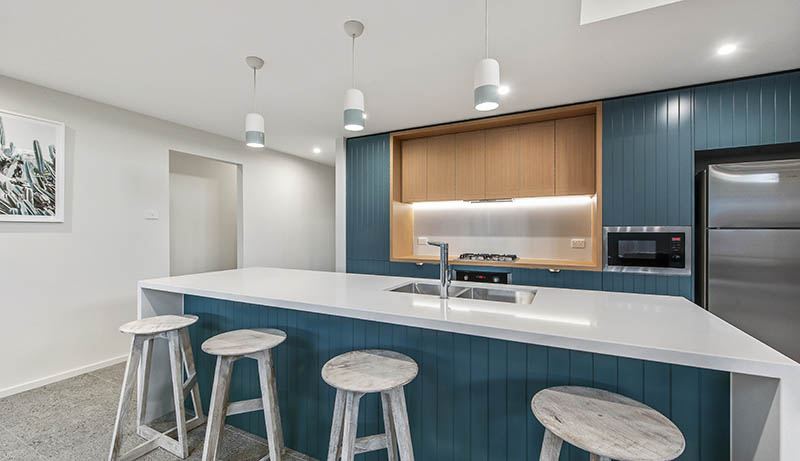 Tiles: (some more) benefits
There's no escaping the fact that tiles also bring a huge range of benefits to the table (or kitchen).
Variety
Like glass, you'll find a huge variety of amazing tiles to truly spruce up your kitchen. Anything from your classic grid tiles and broken hexagon tiles to the whacky yet stylish fish scale and chevron tiles – there's a whole selection to choose from.
Just check out our blog post on the best tile options for your new home – it's just as applicable to splashbacks.
Tradition
You may enjoy the traditional look of a kitchen – in which case, tiles are the perfect option.
Wall tiles have been used on splashbacks for many years. If it's not broken, why fix it? Go classic and get some tile splashbacks.
Affordability
While glass can be a bit pricey, tile splashbacks are super affordable. Glass costs anywhere from $200 per square metres, while tiles start from way lower at $45 per square metre.
If you're looking to build on a budget, a tile splashback may just be the right option for you.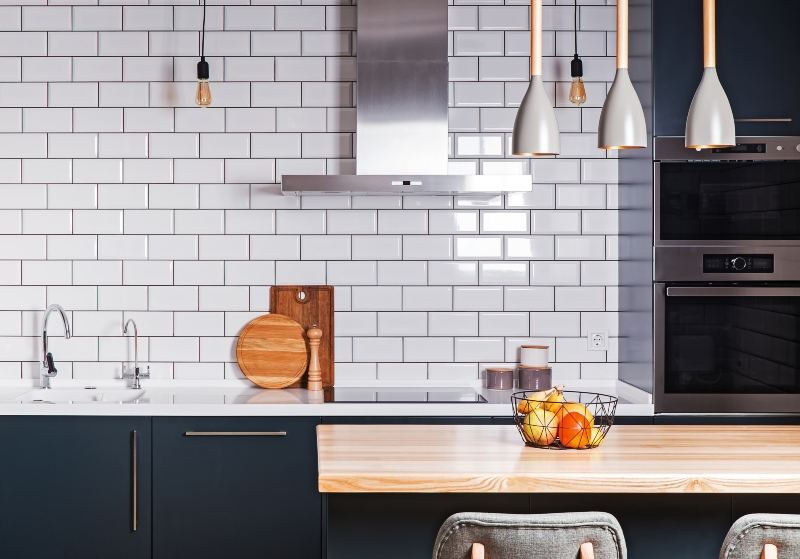 The verdict: glass or tiles?
The answer is: either! They're both great!
You'll simply need to:
assess the factors we've outlined above;

think about which style best matches your house and your circumstances;

go with your gut instinct; and

make the final pick for the perfect new splashback.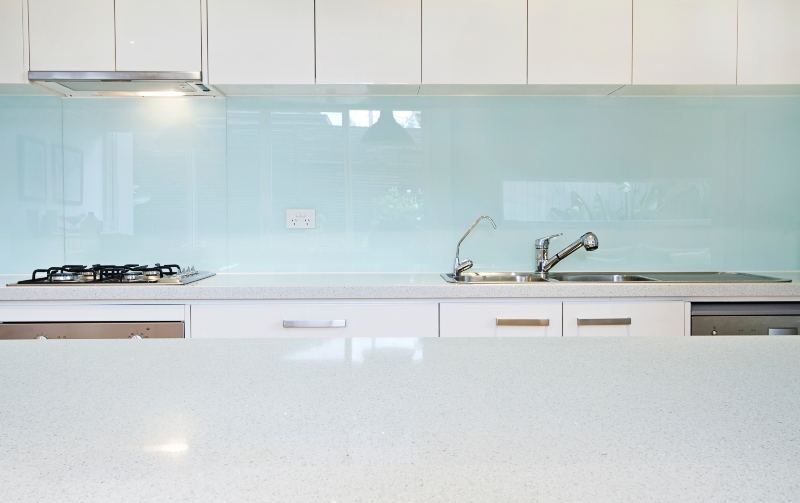 Looking to build a new home in the Hunter Valley?
If you're considering glass or tile splashbacks to build a new home in the Hunter Valley, you're certainly in the right place.
At Hunter Designer Homes, we're a project home builder specialising in designing stunning homes across the Hunter Region – from Newcastle and Wyong to Maitland and Lake Macquarie.
Our team of experienced professionals can help you choose the right design for you. With our extensive catalogue of project homes, you're sure to find something perfect.
Give us a call today and we can get started.